Sennheiser XS Lav Mic Family: "Indispensable Audio Companions for Content Creation"
Sennheiser XS Lav Mic compliments the recently released Sennheiser MKE 440 on-camera mic solution, offering a simple and effective audio solution for vloggers and podcasters.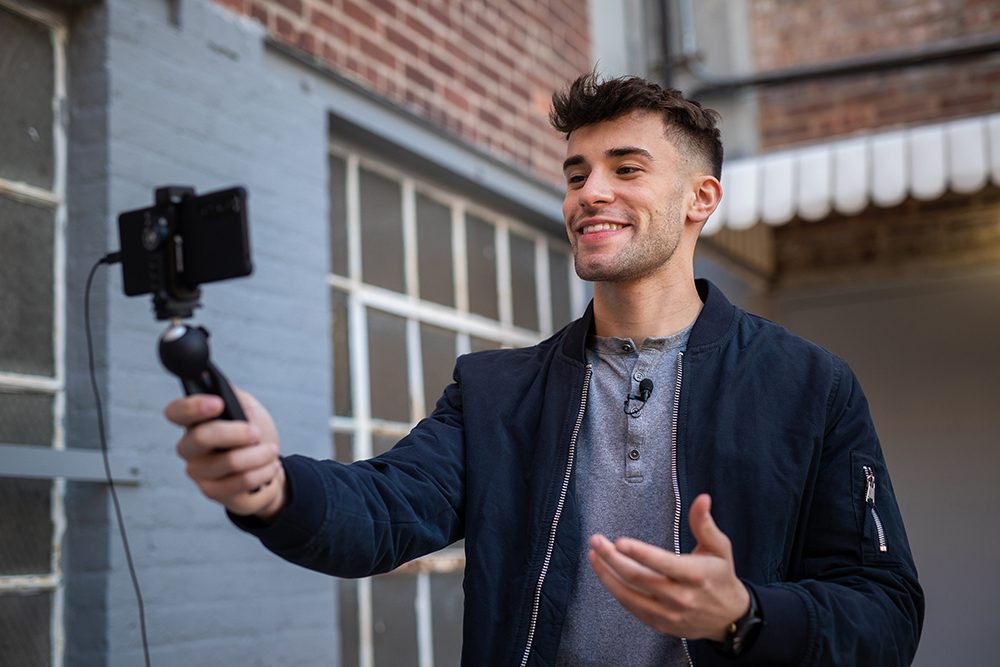 If there's a single piece of kit that will likely transform your video content, well, especially within vlogging, documentary, podcasting or working with a presenter, it's your choice of microphone. Sennheiser's XS Lav Mic arrives to offer an omnidirectional clip-on mic that promises to deliver clear and quality sound. It's available as XS Lav Mobile with TRRS connector, XS Lav USB-C with USB-C connector, and XS Lav USB-C Mobile Kit with an additional Manfrotto PIXI Mini Tripod and Sennheiser Smartphone Clamp.
Nicole Fresen, Product Manager at Sennheiser, said: "Simple, straightforward audio recording and a clearly noticeable upgrade in sound quality – this is what the XS Lav family will give you. These mics will become your indispensable audio companions for content creation."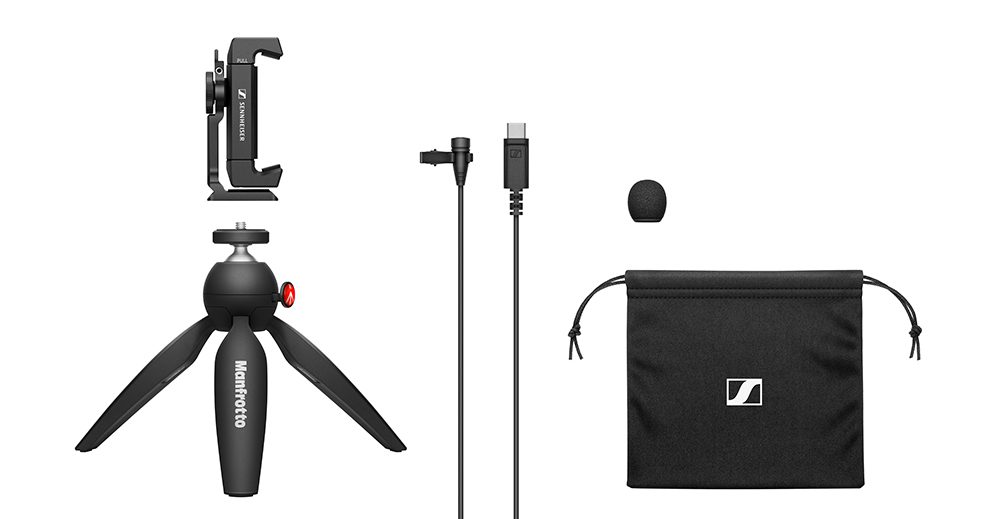 Simple steps = big improvements
The built-in microphones found natively in mobile devices and laptops just don't perform very well as they are, generally speaking, lower down the pecking order in terms of the hierarchy of importance with the device's tech. Using a dedicated mic will produce infinitely better performance and audio quality. By simply clipping the microphone closer to the sound source, you will isolate the presenter's voice and minimise any distracting sound from the general environment.
Sennheiser's XS Lav is really simple to use with either your smartphone, computer or directly with your camera. Powering the microphone and automatically switching from the internal mic. All you need is to plug the 2m cable into your device and you're ready to go. A standard USB-C to USB-A adapter will make your XS Lav ready for legacy products, too. For video conferencing, choose XS Lav USB-C, as the 3.5 mm jack on XS Lav Mobile will disable your device's audio output.
Versions, accessories & pricing
All Sennheiser XS Lav mics include a microphone clip, removable foam windshield and a draw-string storage pouch as a standard. The XS Lav USB-C Mobile Kit additionally contains a Sennheiser Smartphone Clamp and Manfrotto PIXI Mini Tripod.
Availability and pricing
Sennheiser's various XS Lav mic options are all available now and prices are as below.
XS Lav Mobile [with TRRS plug]: £43.00
XS Lav USB-C: £52.00
XS Lav USB-C Mobile Kit: £87.00

Find out more at Sennheiser's dedicated website.
---