Second Earliest Black Paint Leica M3 Goes Up for Auction This November
Chiswick Auctions has announced that they are going to offer a very rare and very early double-stroke, black paint Leica M3 for auction this November.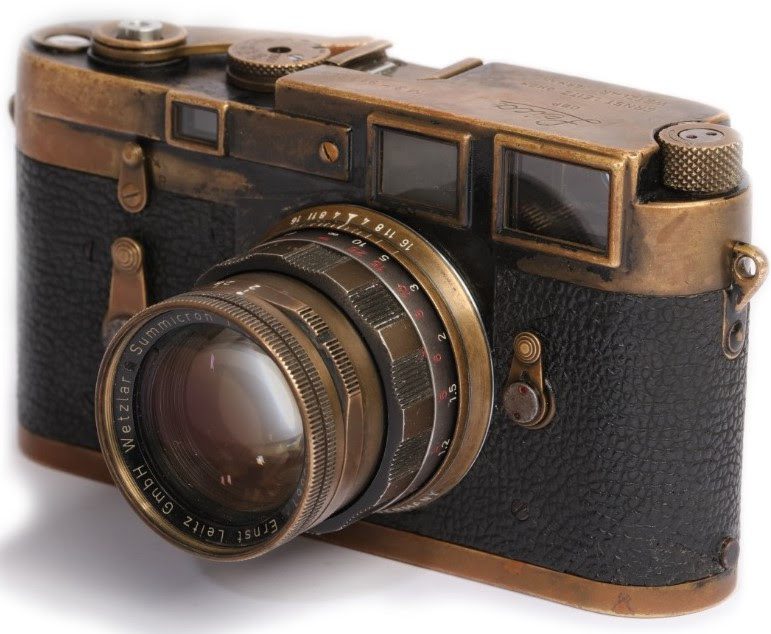 This is the kind of camera that was commonly used by some of the most notable photojournalists of the 20th century, and are extremely hard to find nowadays. The camera, which has all of the features you would hope to find in one of these highly sought-after unofficial pre-series cameras, will go under the hammer in a sale of Photographica on Thursday 14th November, 2019.
The camera in question was delivered to the famous Magnum Photo Agency in Paris in 1958 as it was the chosen camera of top photojournalists at the time. Factory delivery records show that only 90 of these pre-series cameras were sent before the first official batch of black M3 rangefinders in 1959, of which this is a rare survivor. It is not known how many others are still in existence from such a small production number, but we're guessing not many.
The majority of these cameras were delivered to Sweden and individual deliveries were also made to Paris, New York and Germany. The serial number on the camera in the sale, records it as the 15th black paint M3 camera to have been produced, which means that it's the second earliest example of this model ever to be offered at auction, [The earliest example, the second of the batch, sold in 2014 for £320,000 in Hong Kong]. This example has a conservative estimate of £60,000-£80,000 but due to its popularity and rarity, it is expected to achieve considerably more.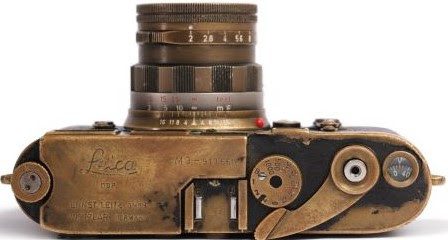 In case you didn't know, the Magnum Photographic Agency was one of the first photographic cooperatives that's owned and administered entirely by its photographers. It was founded in 1947 by a group of uber-famous Photographers including Robert Capa, David 'Chim' Seymour, Henri Cartier-Bresson, George Rodger and William Vandivert.
These were, and remain, some of the most influential and pioneering photojournalists of the 20th century. Magnum has comprised photojournalists from around the world, who have covered many historical events of the 20th century and is renowned for its extensive archive.
To capture their work, the photographers at Magnum demanded the very best gear, which is where the double-stroke, black paint Leica M3 came in. The camera allowed the photographer to keep their eye open due to its viewfinder, which enabled a constant viewing of the photographer's subject action'. This made the camera ideal for reportage photography and resulted in the capturing of some of the most historic moments of the time.
Leica was founded by Ernst Leitz in 1914. Designer Oskar Barnack decided to build a fast, lightweight, portable camera to compete with the heavy camera equipment typical of the day, which became an icon of early photography and a favourite of the famous photographer Henri Cartier-Bresson. But it was Leica's M series [like the example that's up for sale], that helped strengthen the legendary status of the camera brand. 
Another highlight of this sale includes one of the earliest images of the Royal Exchange in London in circa 1850. The image is a rare and early architectural daguerreotype by an anonymous photographer. Daguerreotypes are exceptionally rare as they were the first widely used photographic processes of the 1840s and 1850s. They were images created on a sheet of silver-plated copper and resulted in a mirror-like silver surface image, normally kept under glass.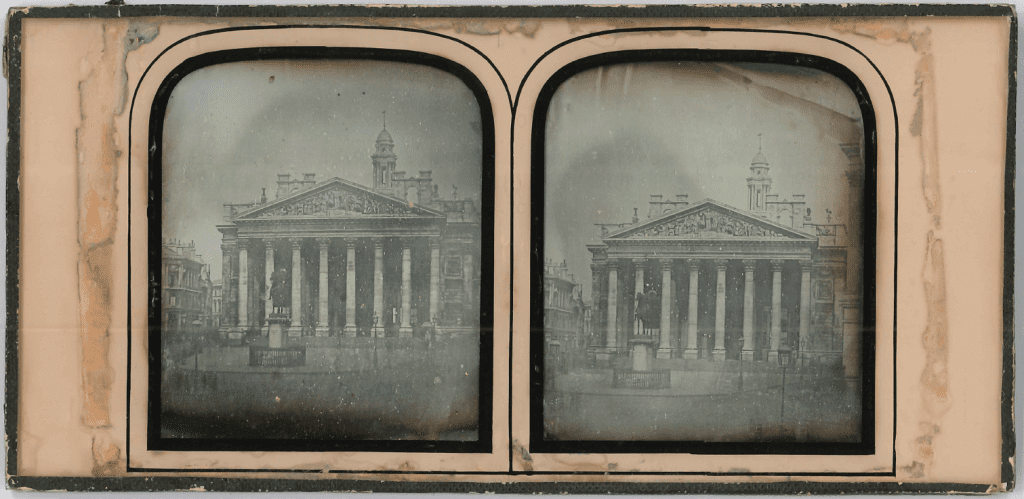 The Royal Exchange in London has twice been destroyed by fire and rebuilt. The present building was designed by Sir William Tite in the 1840s. It was opened by Queen Victoria on 28 October 1844, though trading did not commence until 1 January 1845. Presumably, this daguerreotype would have been taken around this time. It is, therefore, one of the earliest images of this historic building and is estimated to fetch £3,000-£5,000.
For more info, and to find out how to place your bid; head to Chiswick Auctions website.