Say Hello to the Nikon Z-Series Full-Frame Mirrorless Cameras: Z6 & Z7

It's been a very long time coming, and after much speculation, many hopes and a few leaks for good measure, we are able to reveal the specs, pricing and availability of Nikon's new Z Series cameras and S-Line lenses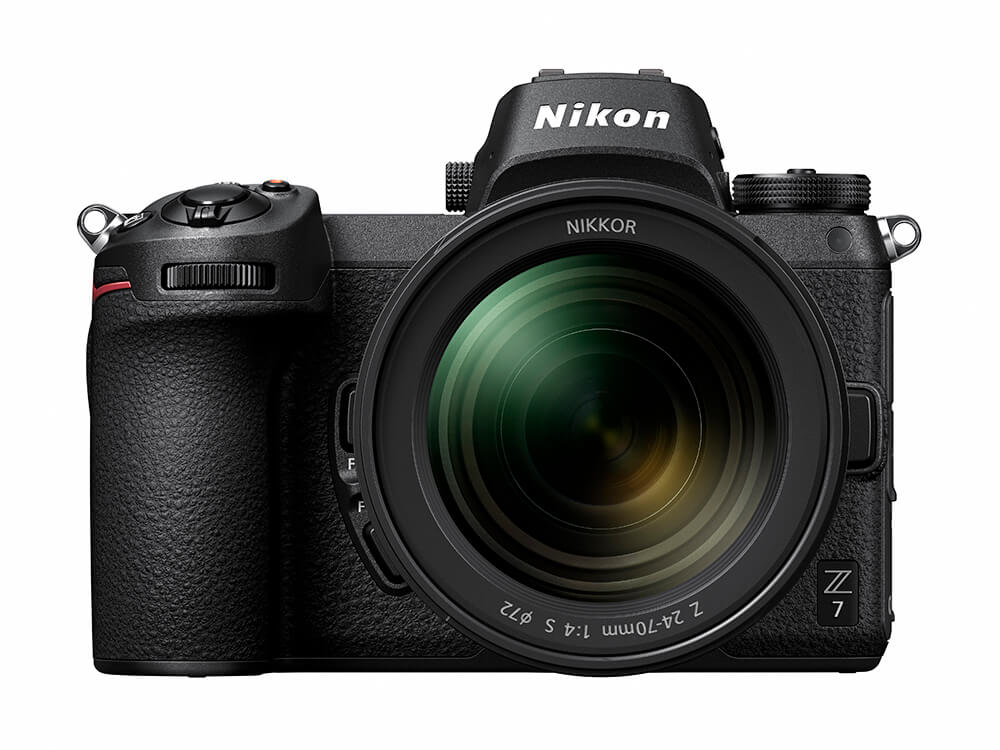 In a packed press briefing room at the Design Museum in London, Nikon finally revealed its brand new camera system. A system that could just serve as the addition to project the brand to its former authoritative position in the full-frame market.
With three key missions in mind; to set optical standards, sensor resolution, and to improve on ergonomic handling, Nikon has released the Z-Series to a hungry audience who are keen to see if the wait has been worth it. Two new FX-format mirrorless cameras, the Z7 and Z6 along with Nikkor Z lenses, which feature a brand-new mount with a larger diameter.



Key Features
Z 7: 45.7 effective megapixels and supports a standard sensitivity range of ISO 64-25600
Z 6: An all-purpose FX format camera with 24.5 megapixels, supporting the wide range of ISO
100-51200 standard sensitivities
backside illumination Nikon FX-format CMOS sensor
Built-in focal-plane phase-detection AF
35 f/1.8s multi focusing system
Weather and dust resistant
Tough magnesium alloy body
Hybrid AF system with focus points covering approximately 90% of the imaging area
New EXPEED 6 image-processing engine
3,690k-dot OLED  Electronic Viewfinder
Unique ergonomic design 
Movie functions such as 10-bit N-Log
Nikon's first in-camera vibration reduction with approximately 5.0-stop effectiveness
3.2-in, 2,100k-dot [approx] touch-sensitive LCD monitor
High-speed continuous shooting
Silent shooting mode
Interval timer photography that makes 8K [Z7] time-lapse movie creation possible
Extended low-light metering range
Built-in Wi-Fi®
Support for existing digital SLR camera accessories such as the WT-7 wireless transmitter



Official product shots of the Z7 and Z6 
The Z-Series lands amongst a host of buzzwords, set to frame the expectations of the new cameras, lenses and mount, such as 'Design, Functionality and Reliability'; 'Capture Tomorrow', and 'Best of Both Worlds.' It really does appear that Nikon has genuinely stepped up to the mark for the second time now, after releasing their DSLR 'show-stopper' D850 last summer. These cameras will comfortably sit up next to the Nikon D850 and D5 but stand as alternatives rather than replacements.
The new mirrorless monsters could be what keeps Nikon users from making the costly switch to Sony's full-frame mirrorless system. Coupled with its impressive features [full frame video readouts even at 4k and 1080p at 120fps] it will be interesting to see how videographers take to Nikon's new system, especially since the brand has worked closely with Atomos, [the manufacturer and designers of external recorders and monitors] to achieve a seamless video experience and workflow.
Offering two models with different internals is a very interesting move but does offer options to different types of users. Portrait and landscape photographers will love the Z7 with its 45-megapixel sensor [again, the D850 is an impressive beast]. Sports and more 'general' photographers will likely fall in love with the Z6 for the high frames per second it offers, but also for the price tag, which comes in at almost half the price.


Hands-on with the Z 7 and Z6 during the launch event in London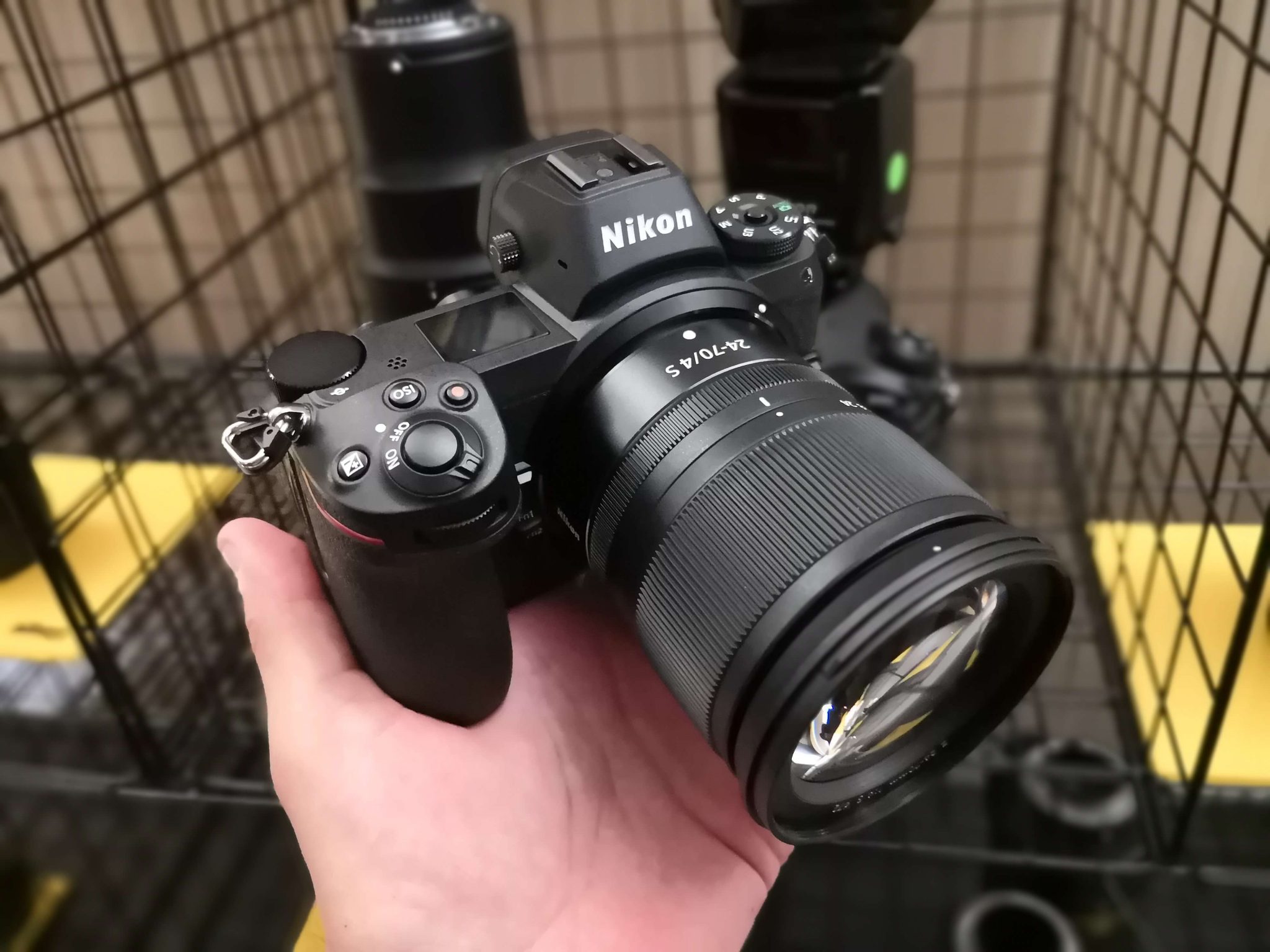 Nikon has not only brought out two new cameras with three new Z-mount lenses; they've added a brand new FTZ lens adapter, so that current Nikon users can utilise their collection of Nikkor glass without the need to invest in a whole new set of lenses, [although you may be tempted by the new lenses and road map that you can see HERE in our piece on Nikon's new S-Line Z lenses]. We can see many Nikon users heaving a sigh of relief and becoming a little more open to getting out their wallets, safe in the knowledge that they can automatically and seamlessly use [up to] 93 existing lenses, along with the partial use, i.e. no AE/AF, with up to 360 F-mount lenses.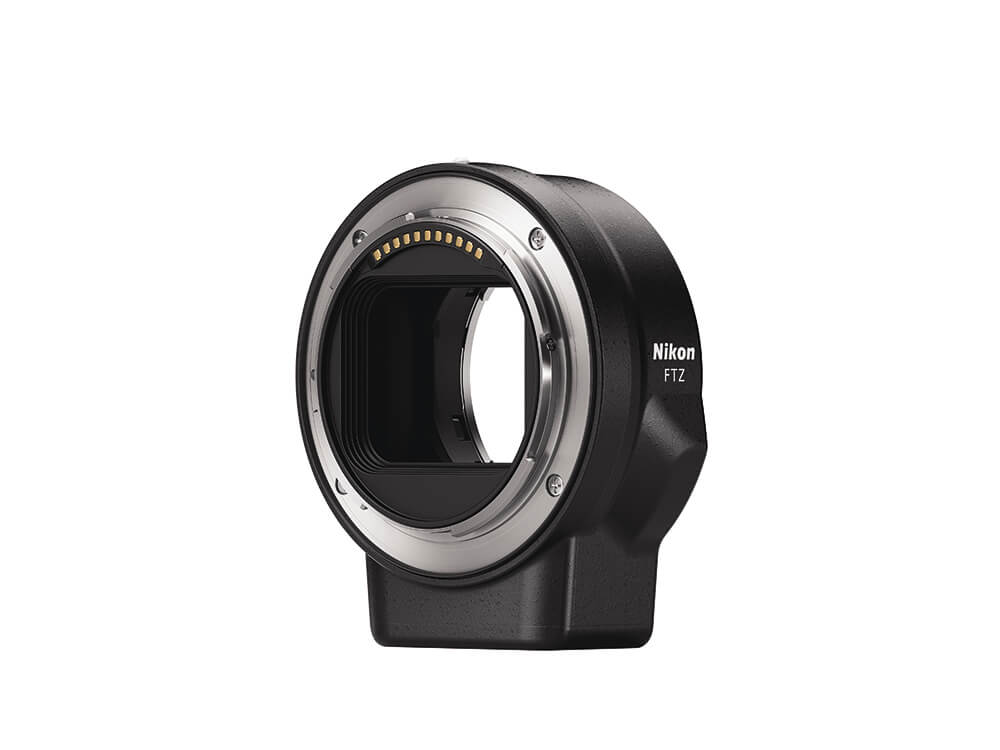 Sony users will question and point out every imperfection as some have invested a lot making the switch and seeing a successor will be very hard to swallow. With such a big move coming from the camera giant the next few years will be telling in their success. We look forward to getting our hands on the Nikon Z7 & Z6 for our review in the coming days and seeing how they handle in the real world. It's exciting to finally see a full frame competitor to Sony who has been [largely] unrivalled in the mirrorless full-frame market, till now.
Video

The new Z 7 and Z 6 cameras have been produced with videography in mind. Supporting recording of not only full-frame 4K UHD [3840 × 2160]/30p movies using the FX-based movie format, as they do, but also full-HD/120p movies.

Additionally, Active D-Lighting, electronic vibration reduction, and focus peaking can be used with 4K UHD and full-HD movie recording. Nikon's N-Log can also be used with 10-bit HDMI output. The cameras utilise extensive colour depth and twelve-stop, 1,300% dynamic range to record a great amount of tone information from highlights and shadows for more effective colour grading.

Timecode support makes synchronising video and sound to footage recorded across multiple devices simpler. Additionally, the control ring built into NIKKOR Z lenses can be used to quietly and smoothly adjust settings such as aperture and exposure compensation.
Look out for our full review – here soon in #TheMeasure
Pricing and availability
Nikon will be embarking on a roadshow, to introduce the new Z series to a [no doubt] salivating crowd in the very near future. We will update as soon as we get dates and details.
Z7 [body only] £3,399
Z7 body with 24-70mm f4 £3,999
Z7 body with FTZ adapter £3,499
Z7 body with 24-70mm f4 and FTZ adapter £4,099
All available late September 
Z6 [body only] £2,099
Z6 body with 24-70mm f4 £2,699
Z6 body with FTZ adapter
Z6 body with 24-70mm f4 and FTZ adapter £2,799
All available late November