Samyang AF Winter Savings Revealed
Love is most certainly in the air for photographers who heart Samyang lenses as instant savings have been announced through until the end of February 2020.
Trusted by many, Samyang's AF lens range boasts some excellent, high-res optics, with quick,
sharp and almost silent autofocus. With an assortment of 8 available in the range, including Sony FE, two in Nikon F, two in Canon EF and one in Canon RF mount; there's a selection that should satisfy most photographic appetites.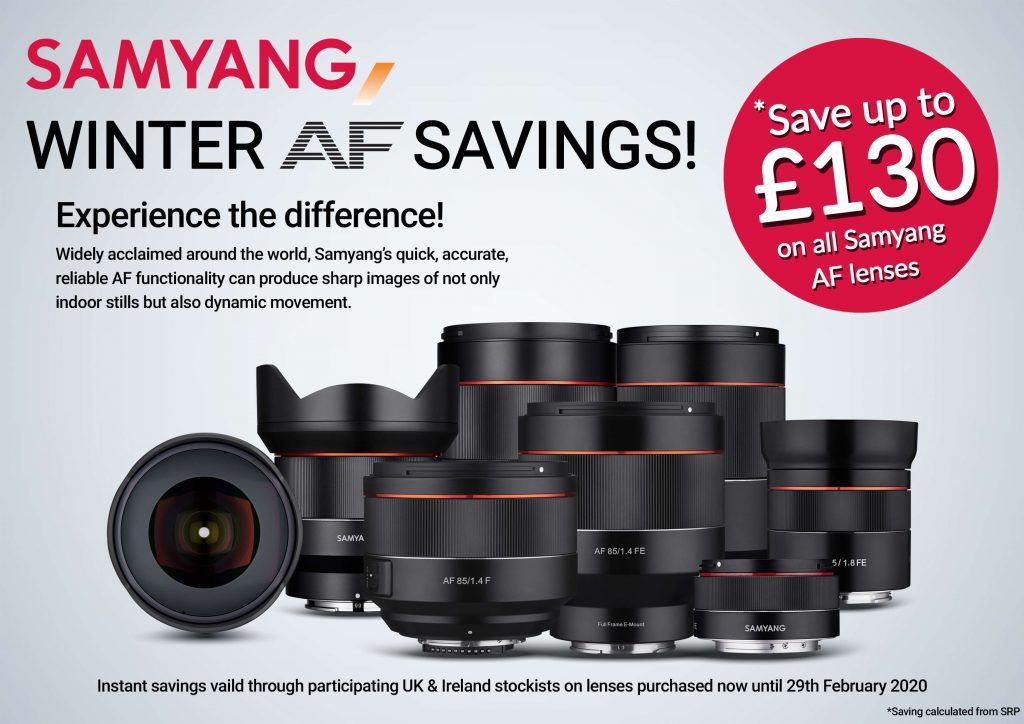 From today, through until the 29th February 2020, Samyang has announced instant savings, [up to £130 off SRP] on each and every Samyang AF lens.
The winter deals can be redeemed will all participating stockists in the UK and Ireland. Full stockist and lens info can be found HERE