Saatchi Gallery: Art Riot: Post-Soviet Actionism with Pussy Riot and Pyotr Pavlensky
On 16 November 2017, the Tsukanov Family Foundation and Saatchi Gallery will open Art Riot: Post-Soviet Actionism, an exhibition dedicated to the Post-Soviet Union protest art over the past 25 years; a world premiere for protest artists Pussy Riot and Pyotr Pavlensky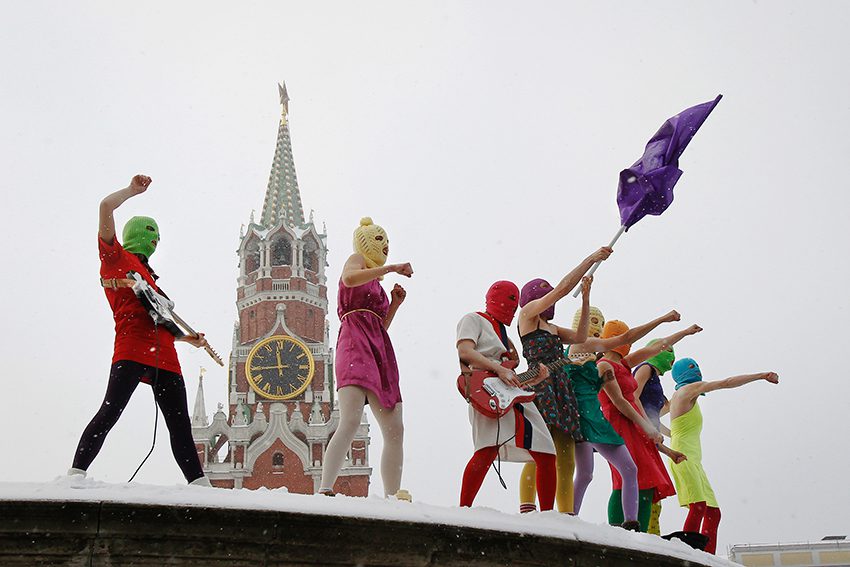 Members of the radical feminist punk group 'Pussy Riot' stage a protest against Vladimir Putin's policies at the so-called Lobnoye Mesto (Forehead Place), long before used for announcing Russian tsars' decrees and occasionally for carrying out public executions, in Red Square in Moscow.
Taking place 100 years after the Russian Revolution, Art Riot: Post-Soviet Actionism explores issues such as challenges to individual freedom of expression in the face of both political ideology and religion. While it does not have direct links to the Revolution, many of the problems that artists face in Russia today are comparable to those in 1917 such as persisting government censorship and police intervention.
The exhibition will feature work by performance artists including Oleg Kulik, Pussy Riot, Pyotr Pavlensky, Blue Noses Art Group, Arsen Savadov, AES + F, Vasily Slonov, and will display various genres and types of protest art, from posters and slogans to video art, staged photography and performances. These practices are in response to a crisis where artists face shrinking freedom yet have an even more urgent need for expression.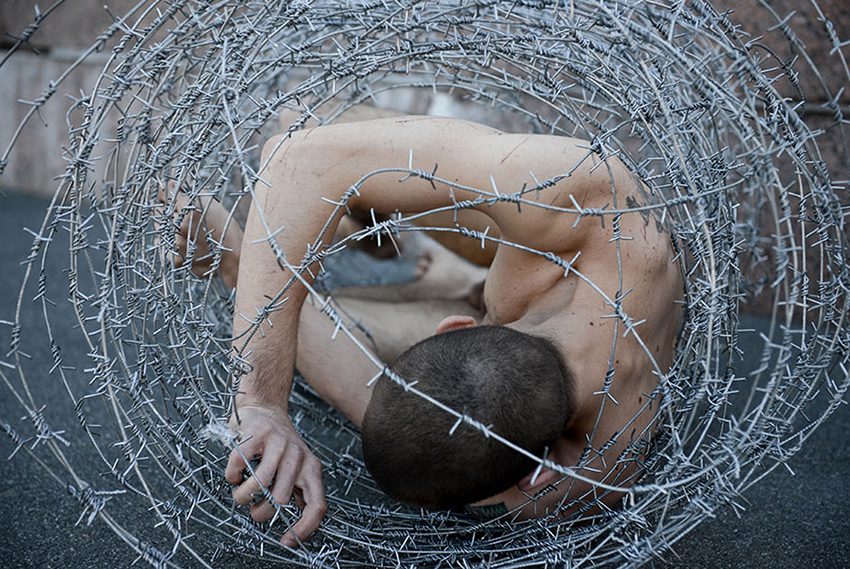 Pyotr Pavlensky, Carcass, 2013 (2)
As part of Art Riot: Post-Soviet Actionism, Tsukanov Family Foundation have teamed up with the award-winning theatre group Les Enfant Terribles, who have collaborated with Pussy Riot's Nadya Tolokonnikova to present 'Inside Pussy Riot', a breakthrough immersive theatre experience, co-produced by Alexandrina Markvo [Bird&Carrot] that will take place during the exhibition's run at Saatchi Gallery.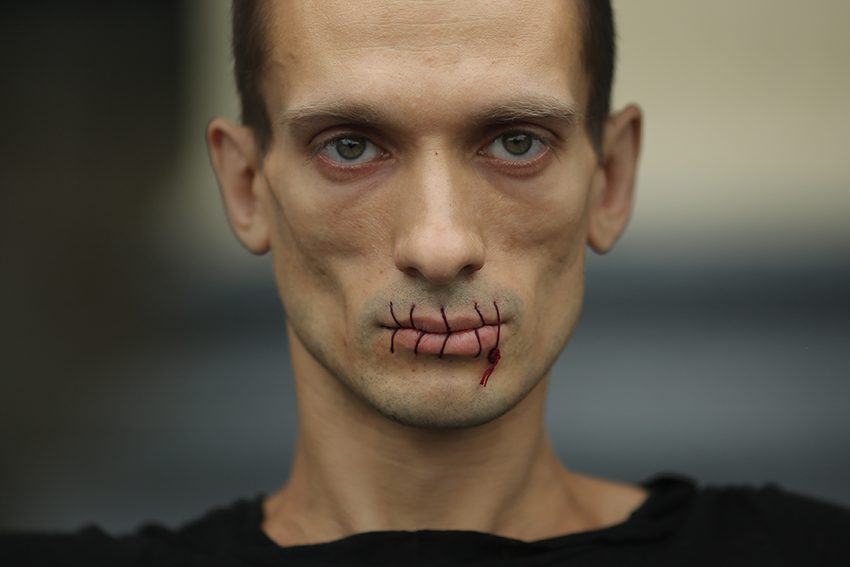 Pyotr Pavlensky, Seam, 2012
The production tells the story of Pussy Riot's arrest and imprisonment following their 2012 performance inside Moscow's Cathedral of Christ the Savior. Two of the group's members Maria Alyokhina and Nadya Tolokonnikova were convicted of 'hooliganism' and sentenced to 2 years in a labour colony, rising to worldwide notoriety as a result and becoming a symbol of defiance.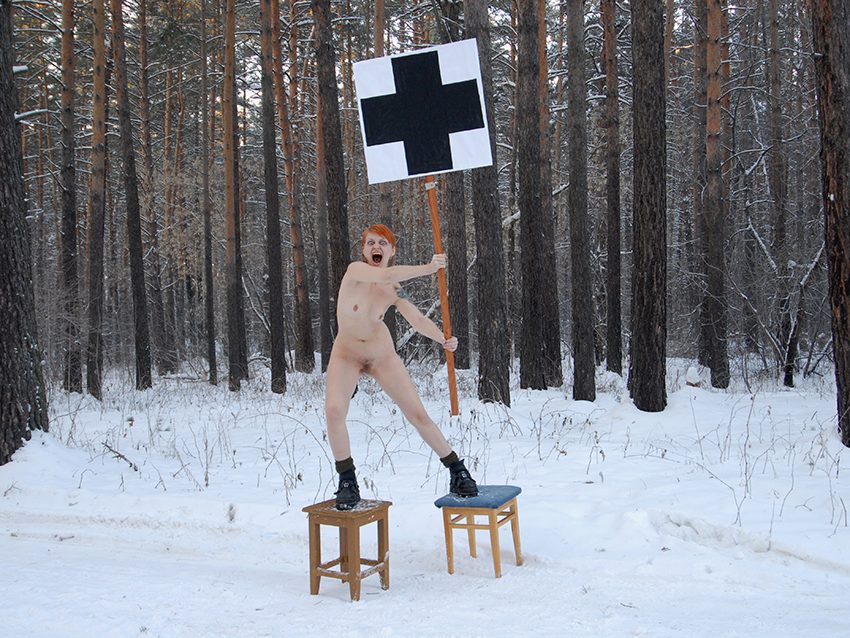 Blue Noses, Suprematist bannermen
Inside Pussy Riotruns from Tuesday 14th November – Sunday 24th December and tickets are priced from £21.50. For more information and to book tickets visit http://www.insidepussyriot.com/