Roxie by 3 Legged Thing; best L-Bracket for Canon R5 and R6?
Following the release in mid-2020 of the Canon EOS R5 and R6, 3 Legged Thing was overwhelmed with requests from customers to create a dedicated L-bracket that would fit the new camera models. So hunkering down and getting to work, 3 Legged Thing have now come out the Roxie the L-Bracket.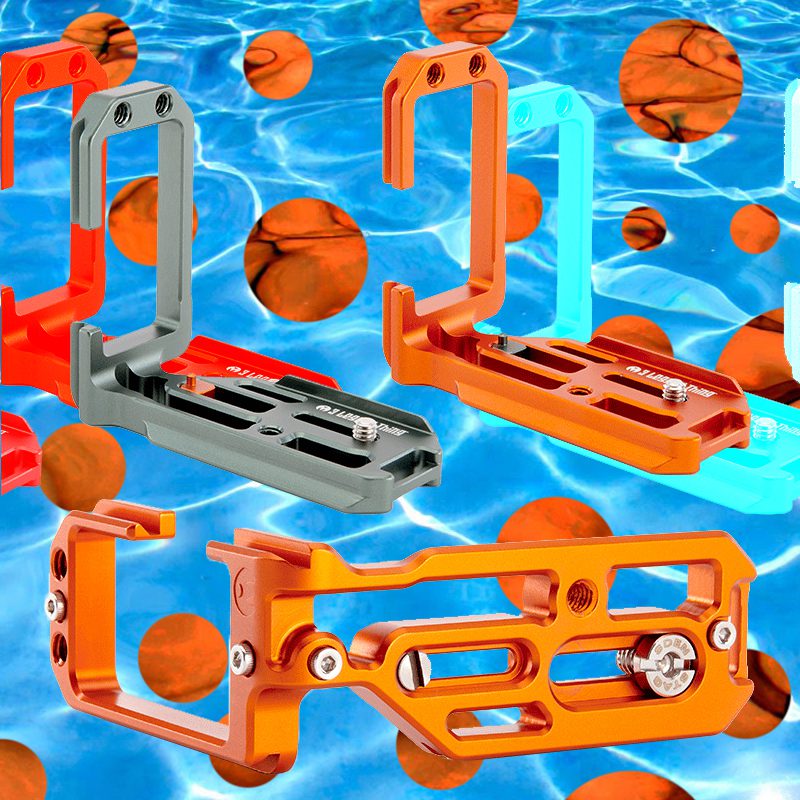 L-brackets are an essential tool for photographers working in many genres, as they enable the user to quickly switch their camera from landscape to portrait orientation on a tripod, whilst maintaining focal plane, a level horizon, and the weight above the centre canopy of the tripod – the most stable position
Thanks to cooperation with Canon UK, 3 Legged Thing was able to design Roxie – an Arca-Swiss compatible L-bracket that is perfectly contoured to fit both camera models and provide easy access to ports on the side of the camera, the battery door, strap lugs, and lens release button.
"This is the first time we've co-operated with Canon on a project, and for me, it's been an absolute success. The growth of L-Brackets as a modern photography tool and the demand for our myriad of solutions has been an incredible platform for our growth. Roxie is a fantastic addition to our portfolio, and I'm really pleased to be able to finally bring this long-awaited product to market."

Danny Lenihan, Founder, and CEO of 3 Legged Thing.
Roxie is engineered to enable users to open the screen at the rear of the camera and use it in upright or tilted positions, thanks to a carefully placed cut-out in the side of the Roxie bracket. This offers photographers the maximum versatility without having to remove the L-bracket from their camera.
The vertical aspect of Roxie features two ¼"-20 threads for attachment of accessories such as lights or monitors which is ideal for videographers. Roxie's base also features an additional ¼"-20 thread which can be used for single-point strap attachments.
Roxie is attached to the camera via a stainless steel Stagsden camera screw, and the base includes an additional locator pin that fits precisely into the bottom of the camera to stop the bracket from twisting or rotating. Both the vertical and horizontal aspects feature steel security pins to give users additional security when attaching to their tripod.
Precision milled from aerospace-grade magnesium alloy, Roxie is being released in 3 Legged Thing's signature L-bracket colours – Copper, and Metallic Slate Grey.
Pricing & Availability
Roxie is available both online and in retail stores starting today.
Roxie has a suggested retail price of £89.99 / US $99.99.