Rotolight NEO 3 and Rotolight AEOS 2 Go Live via Kickstarter
Rotolight, the award-winning British LED lighting company, has this very evening, revealed its next-generation LED lighting products; the Rotolight NEO 3 and AEOS 2. Combining 'shoot what you see' benefits of continuous light, with a world-first High-Speed Sync RGBWW flash, providing creative image makers with unbound creative possibilities.
Rotolight NEO 3
This new LED is described in Rotolight's PR as a 'pocket-sized powerhouse'. Rotolight claims that NEO 3 is the brightest on-camera LED ever built, with 'unrivalled power and industry-first innovations' that are all packed into a compact and portable frame. You can pick this up as a single light, a three-light kit and with a new, native, high-performance, rechargeable lithium battery.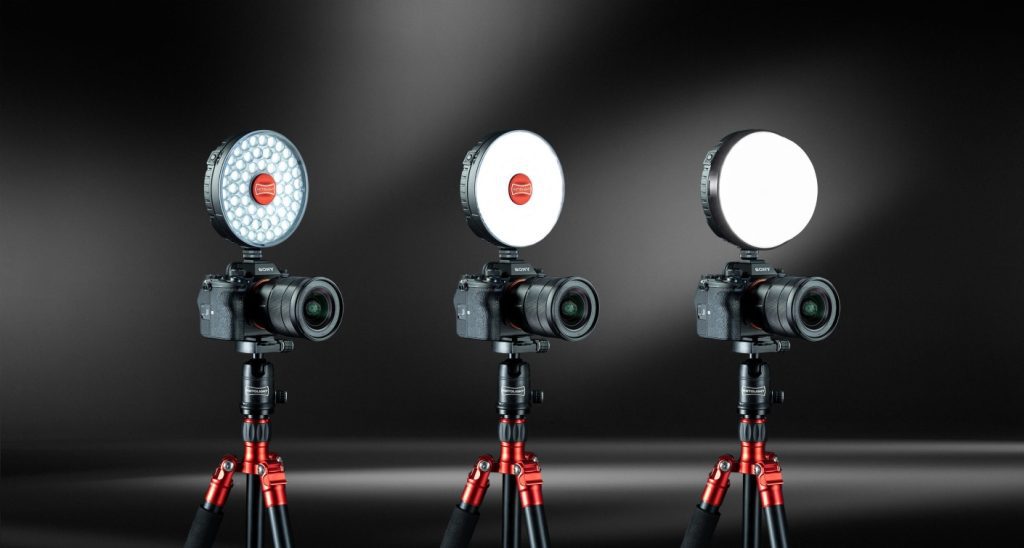 Rotolight AEOS 2
Meanwhile, the Rotolight AEOS 2 arrives as the thinnest and lightest 1 x 1 panel ever made. Its lightweight, the ultra-thin design comes in at a staggering sub-1.4kg.
Both of Rotolight's new lights allow photographers a high-speed sync flash, [HSS] in any one of 16.7 million colours or 2,500 digital filters, with zero recycle time.

Touchscreen
The Rotolight NEO 3 and AEOS 2 give swift access to key features, allowing users to recall prefered settings with a new full-colour 2-inch touchscreen display.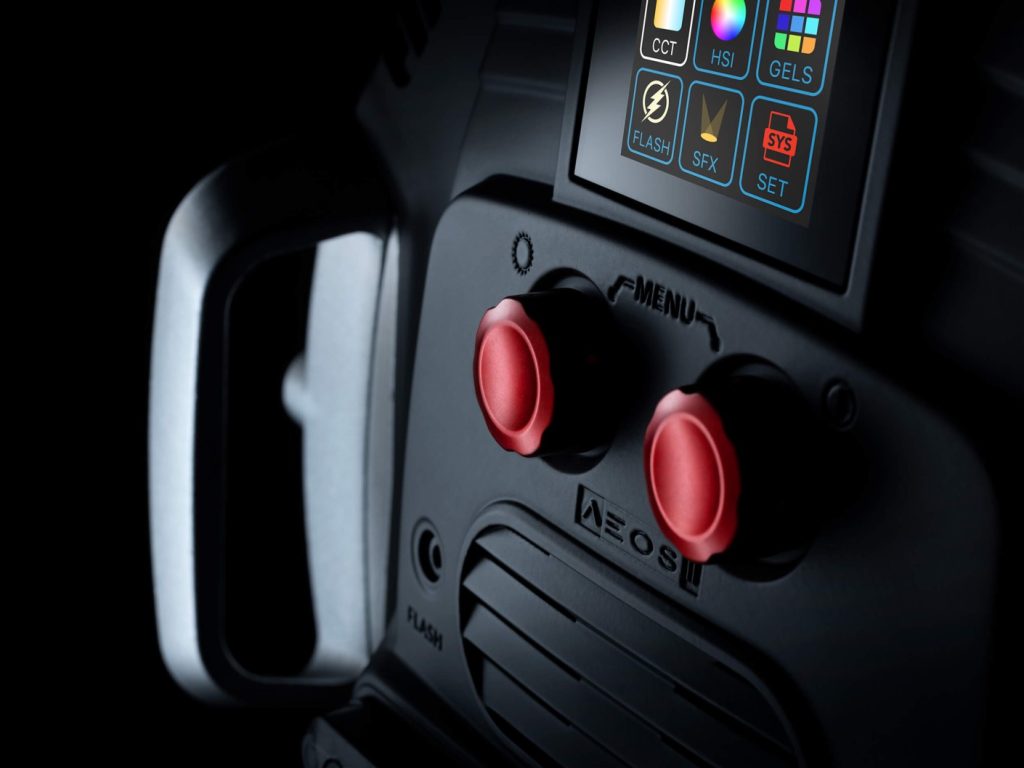 Rotolight iOS & Android App
With an all-new Rotolight iOS and Android native mobile application, users can easily switch between lighting modes to remotely adjust colour, power, SFX and more. Create custom groups and projects on up to 20 lights simultaneously; right from the palm of your hand.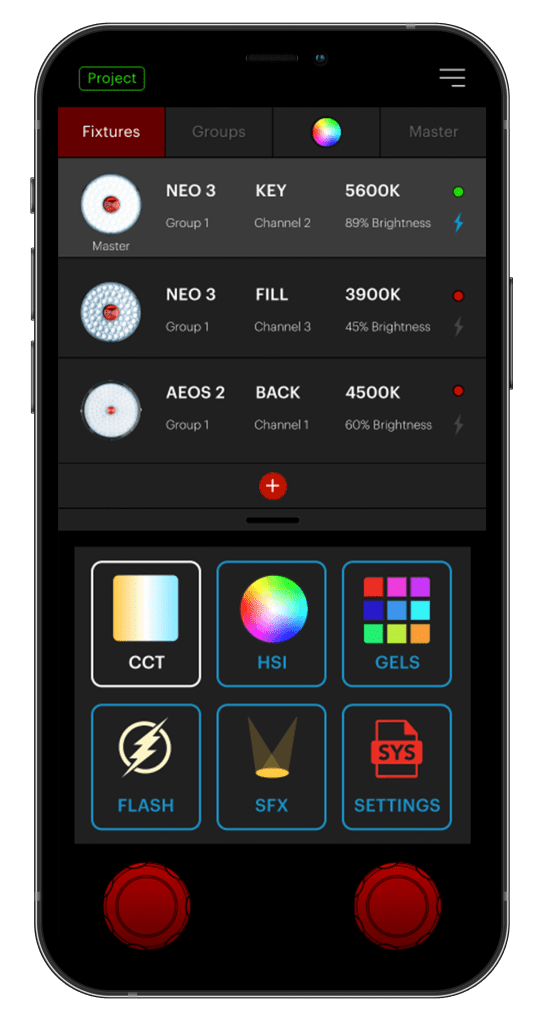 Smartsoft Box™
Transition from a beautiful soft light to a harder output source at a moment's notice with the world's first intelligent softbox designed for AEOS 2: SmartSoft Box™. This clever new device, which we don't have too much information on right now, electronically adjust light diffusion, focus and spread without the need for gels via the touchscreen display or even the Rotolight app.
Rotolight Universal Speedring Adaptor
A new Rotolight Universal Speedring adaptor is also being promised, which will be great news for many photographers with lots of old light modifiers and should unlock Bowens-mount modifiers for the Rotolight NEO & AEOS range.

"The NEO 3 and AEOS 2 are a huge leap forward in lighting technology, and we're extremely excited about launching on the Kickstarter platform to bring these state-of-the-art products to more people than ever before," says Rotolight CEO, Rod Aaron Gammons. "For new users, this is a fantastic opportunity to join the Rotolight family, while for our existing customers it's our chance to say thank you for a decade of support with an exclusive opportunity to be the first in the world to own these revolutionary products." The NEO 3 and AEOS 2, are available now exclusively on Kickstarter until November 16th, and will ship from March 2022. View the early bird offers and back the campaign now at Kickstarter.
These two exciting products are available now for pre-order exclusively through Rotolight's Kickstarter campaign, which will run through until November 16th, 2021.
---
---
It seems clear to us, here at PhotoBite Towers, that Rotolight is not messing around with these new additions to the range. Just look at the comparisons to competitor brands below, [no slouches in their own right] and we think you'll see what we mean. First up:
Rotolight NEO 3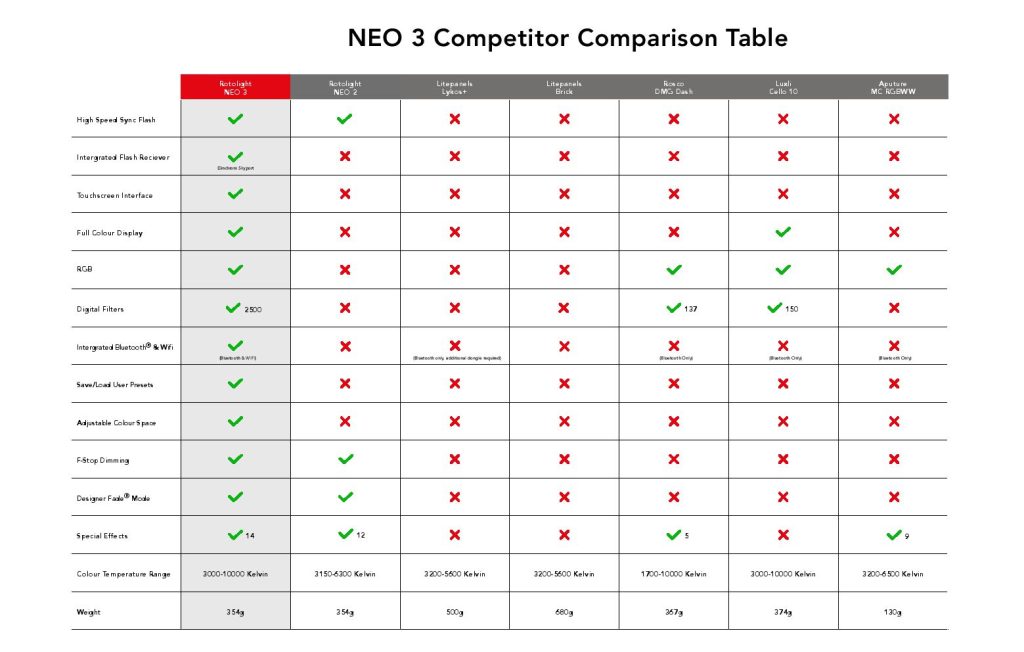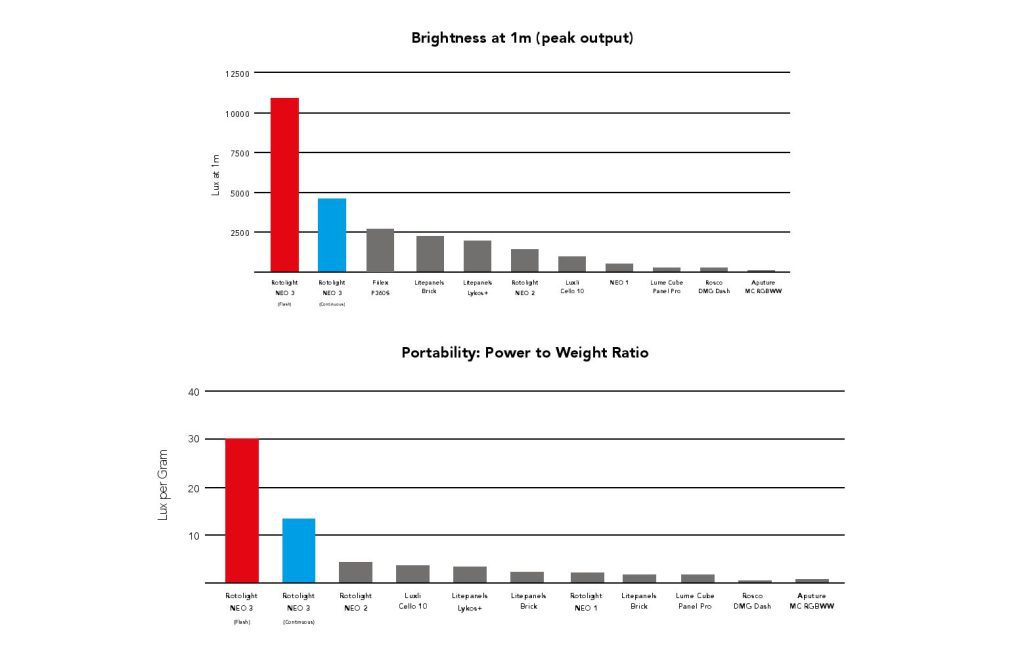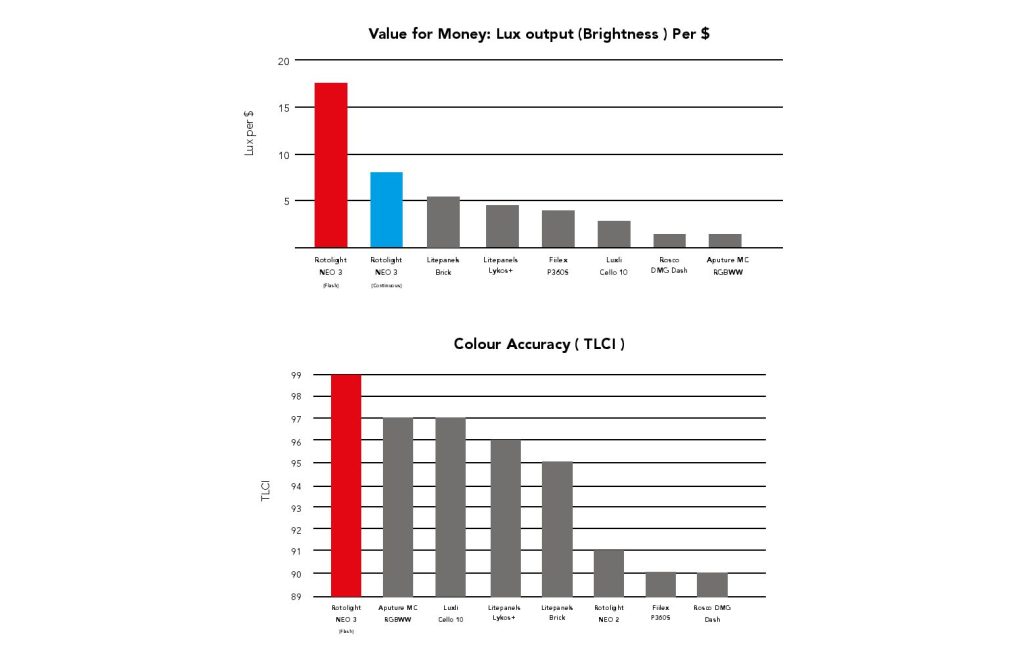 And the AEOS 2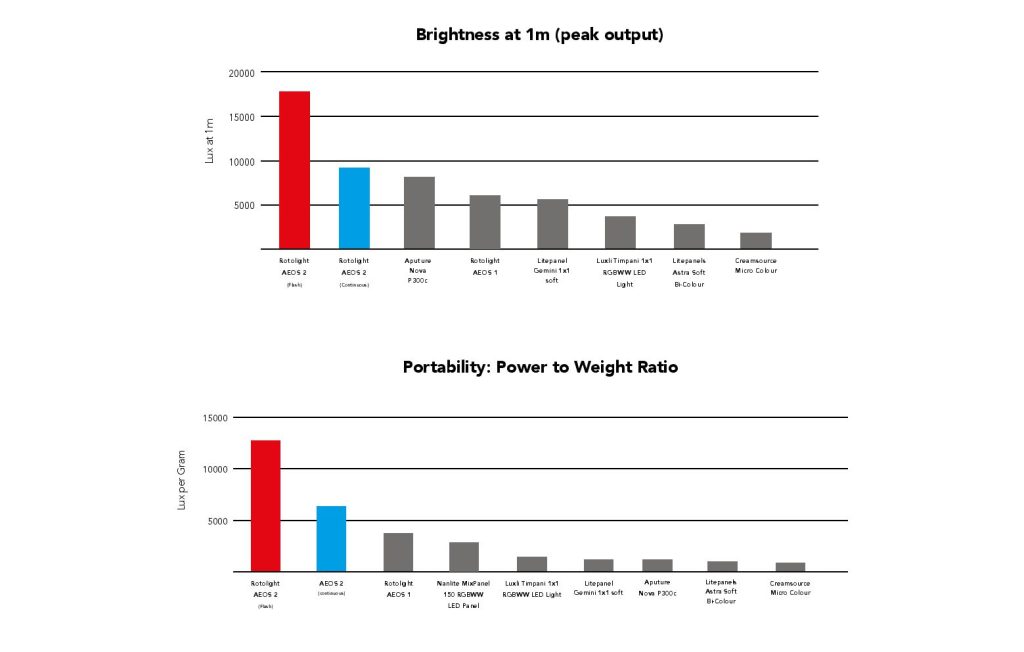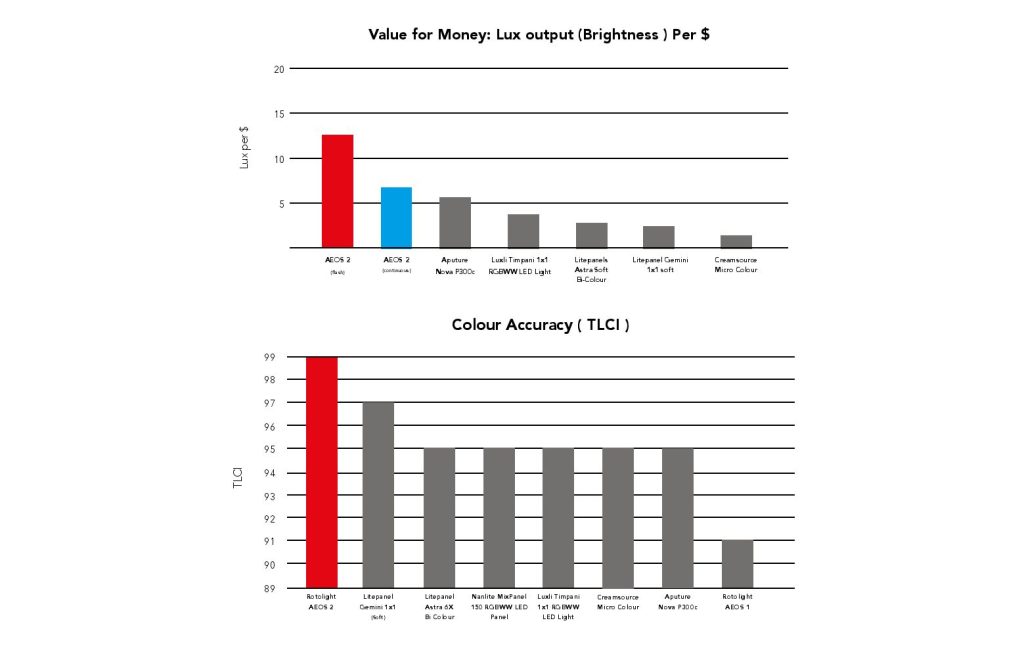 With regards to pricing, head to the official Rotolight Kickstarter campaign page and you'll find information on all products, accessories, bundles and much, much more as the campaign develops through its 35 days. Expect more goodies to be added, more detail and don't forget those sweet early-bird discounts!
Tap HERE.