Rotolight Native iOS & Android App Arrives
British LED lighting masters, Rotolight, have revealed the long-awaited native iOS & Android application for their awesome, award-winning AEOS 2 and NEO 3 RGBWW LED lights. Originally announced during their hugely popular Kickstrter campaign at the end of 2021, the new app arrives to deliver direct control and an abundance of functionality for the Rotolight user community. Read on for more.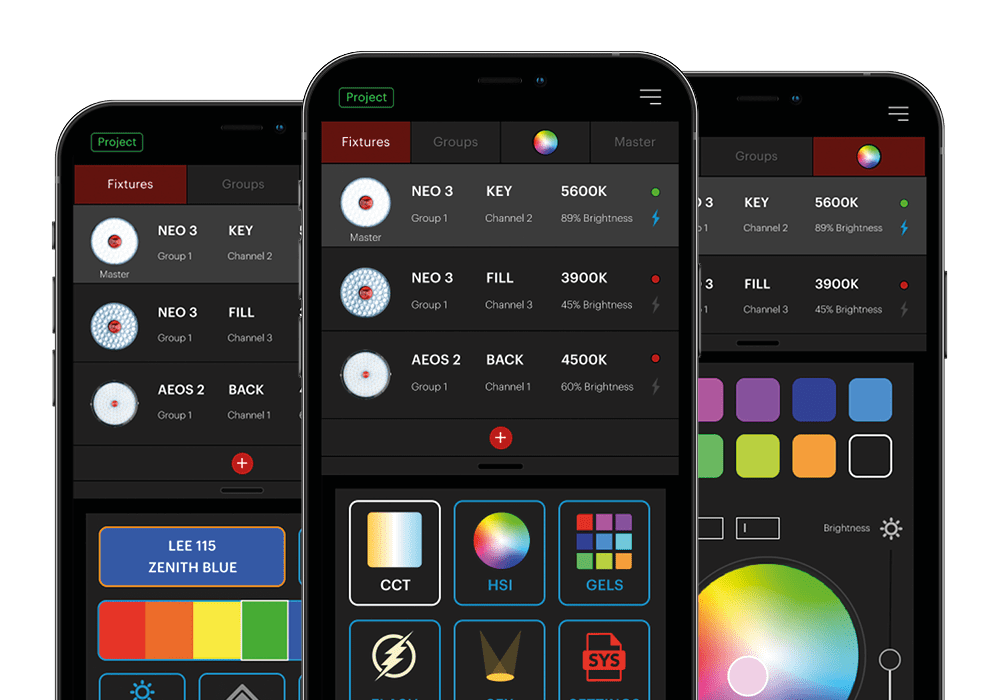 The new Rotolight app for the brand's latest LEDs, the NEO 3 & AEOS 2, is now available for users on both smartphones and tablets and will allow them to easily modify kelvin, brightness, HSI, gels, flash settings & SFX, on up to 20 lights instantly and simultaneously. Displaying a virtual replica of the light's touchscreen, the app will feel instantly familiar and for early adopters of the NEO 3 and AEOS 2. Boasting real-time two-way communication between the app and the lights, updates are instant and with zero latency for a blistering user experience. 
The app features a brand new colour wheel display that allows users to select from a limitless range of colours, including 2,500 of your favourite filters from the likes of Roscoe and LEE.rs can also make up their own custom presets, accessing key features and recalling favoured settings with ease. A new green/magenta feature has also been added in a supporting firmware 2.0 release, which is available now.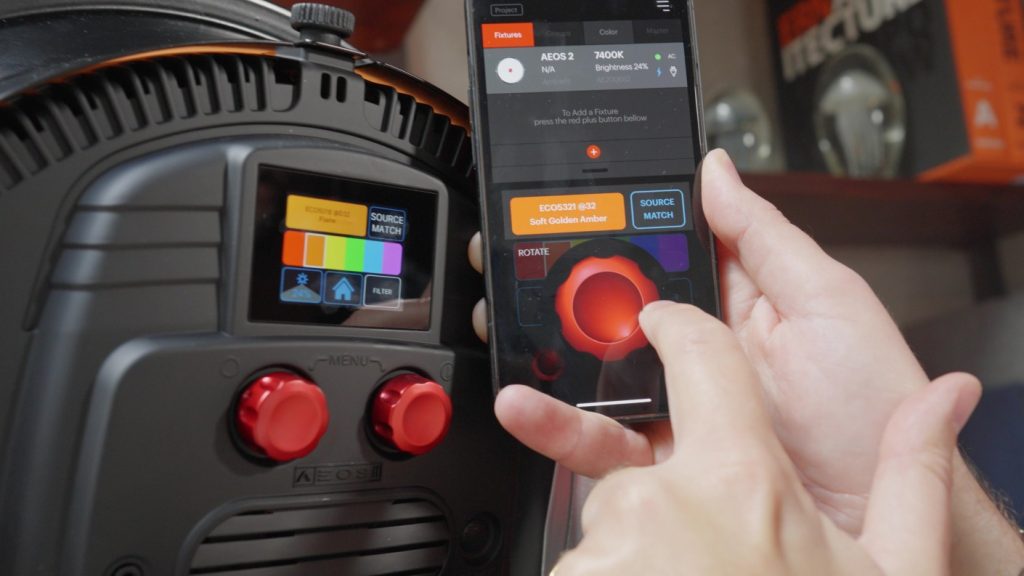 Rotolight Native App Key Features
Real-time two-way adjustment between your Rotolight and app
Adjust brightness and Kelvin settings from 3000-10,000K
Easily store and recall custom lighting presets
Select from an endless colour palette of 16.7 million colours, complete
with a colour wheel and saturation control
Adjust flash settings including power, group, modelling light,
and flash duration, along with Kelvin, HSI and gel flash settings
Customize and remote trigger Rotolight's award-winning suite of cinematic lighting effects 
Select from 2500 classic lighting gels to enhance your creative possibilities
Choose between daylight [D56] or tungsten [D32] or emulations of each filter or select from hundreds of real-world sampled light sources in 'source match' mode
Instantly switch between continuous mode and flash mode from up to 200ft
Wirelessly control diffusion from the ground-breaking Rotolight SmartSoft
Box [sold separately]
Rotolight has also revealed plans for the app's technical roadmap. App updates will follow over the coming months, with Rotolight announcing development for backwards compatibility for older generation lights in a Q4' 22 update [i.e. NEO 2, AEOS 1, Anova PRO 2, Titan series]. Whilst these older lights do not contain the wifi/Bluetooth chip found in NEO3/ AEOS2, the latest generation products will act as a 'wireless bridge', and retransmit the app data via the Skyport flash receiver, which is found in older generation lights. Additional group controls and further app functionality will follow in interim updates over the coming months, incorporating user feedback requests. Watch this space as it happens. Also watch the videos attached below for further insight!
The app is available to download now, free of charge, from the Apple and Android stores. To update your firmware on your Rotolight to enable app compatibility, head to Rotolight's dedicated support page.