Rare Soviet Spy Lens to be Auctioned
Ever fancied getting your hands on a huge Soviet Spy lens? Well, you could be in luck as one has just surfaced for sale and could be yours for as little as £8,500.
The online auction site, Catawiki, has listed a Zhemchug 4 lens, which was launched into space as a part of the Yantar 2K, the first-generation high-resolution film-return variant of the Yantar reconnaissance satellite series, which were used from the mid-1970s until the latter years of the Cold War.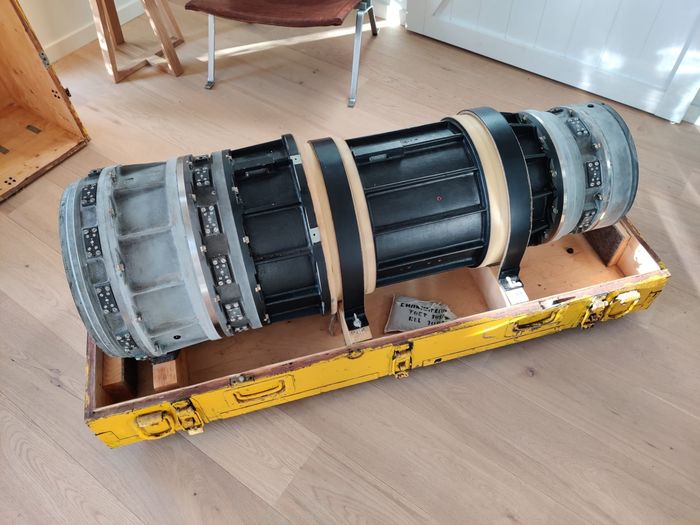 With an estimated focal length of between 3000 – 4000 mm, the listed Zemchug-4 lens comes complete with its original storage case and measures 4.5 ft in length and about 1.5 ft in width. It also weighs a whopping 158kg. It consists of various parts; the front section has a 40 cm diameter and the last has a 23 cm diameter. It contains three collimator modules and the middle has a diaphragm that can be adjusted with the use of the red rotary knob.

One thing's for sure, you'll need a heavy-duty vehicle to get it around if you plan to shoot with it anytime soon, and how you manage to fix the lens to your camera will certainly cause a challenge, too!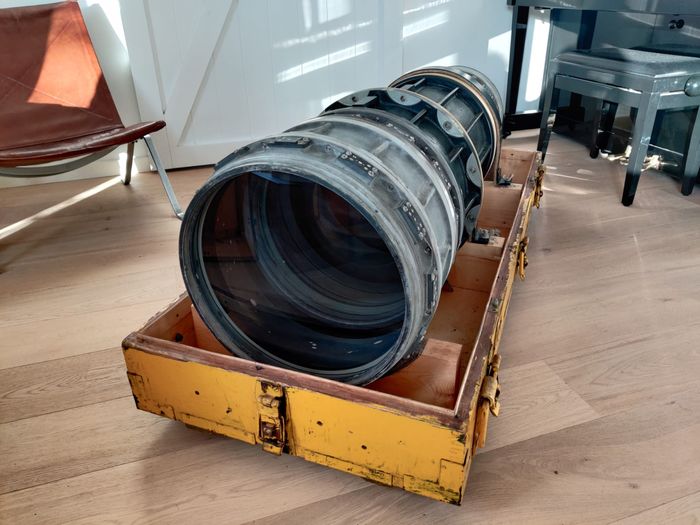 It's said that the Yantar-2K satellites regularly orbited the Earth for 30 days in a low-Earth orbit, capturing high-resolution shots on film, which were released back to the Earth in film return capsules. Catawiki has stated that this particular lens was on a satellite that failed to launch, with the lens being used just a few times before being stored away and largely forgotten about.

The auction site states that: "Thirty Yantar-2K satellites have been launched, historically, with each having a flying time of thirty days. Two launches failed, amongst others, the 'Fenix no. 1'. The lens consisted of three parts, of which one, the 'landing and camera system module OSA' was recuperated and could be recycled three times. The camera system that was in the OSA was titled 'Zhemchug-4' and this is what this lens was used in. This lens was used three times and was sent for storage afterwards.
The lens is being offered by a Belgian seller and is expected to sell for between £8,541 and £12,8120, according to an expert opinion.
For further info, head to the Catawiki website.