Quasar Science Reveal All-New Rainbow 2 and Double Rainbow Tubular LED Lights with 'Advanced Colour Science' 
Quasar Science has revealed brand new Rainbow 2 and Double Rainbow Tubular LED Lights, promising the most accurate and versatile linear lighting range in the industry, combining matchless colour science and connectivity.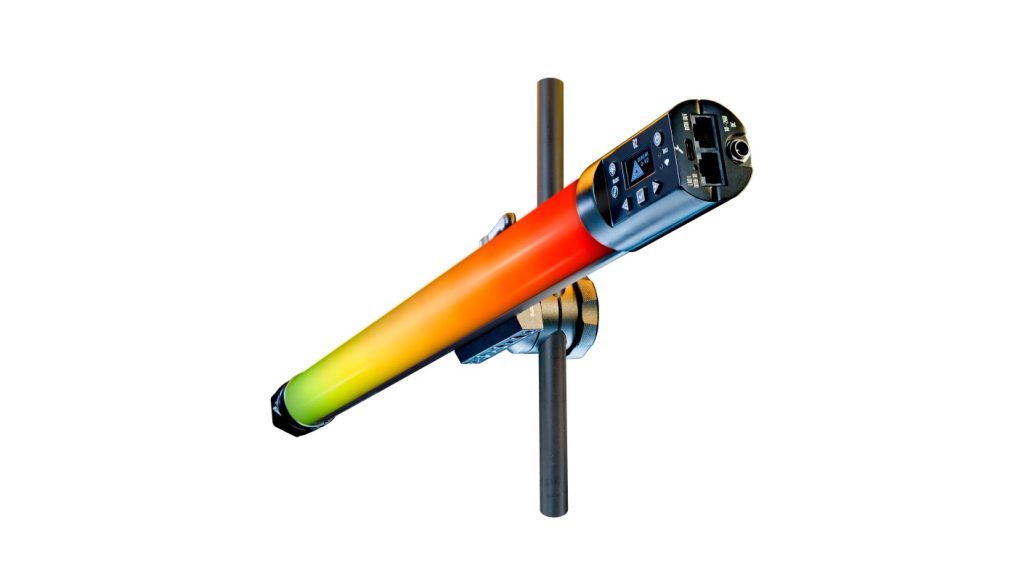 If you have any idea of premium LED lighting brands and products, then you will be familiar with Quasar Science. Having been recently acquired by Vitec Group, the brand has revealed its latest linear LED lighting range for filmmakers and content creators everywhere. The new Rainbow 2 and Double Rainbow tubular LED lights have landed promising 'intense and realistic' lighting with complexity, which includes the ability to control individual pixels to produce high-quality white light and saturated colour that should give great results, even in tight shooting situations and home studios.
The new lights offer this versatility, in the main, due to their slim profile. The Rainbow 2 [R2] is available in three lengths [2', 4' or 8'] with a single row of 10, 24 or 48 pixels, while the Double Rainbow [RR] is arranged with two rows of pixels tallying 20 or 48 across two sizes, either 2' or 4'. The result is stated to offer a great deal of power that produces more realistic animation for creative and modern workflows, such as virtual production and programmed effects.
Quasar Science's research is quite enviable within the industry and its in-depth learning into the physics and control of light has developed a new colour engine that they tell us produces 'dramatically more accurate colours and control'. We're keen to lay hands on the new products for testing, so keep an eye out for this in or popular review series, #TheMeasure.
Both the RR and R2 boast Quasar Science's RGBX Spectral Science Color Engine, or the RGBX SSCE to give its proper name, employing more than one quintillion diode combinations that, together, produce more than one billion unique colours. Now that really IS something to shout about!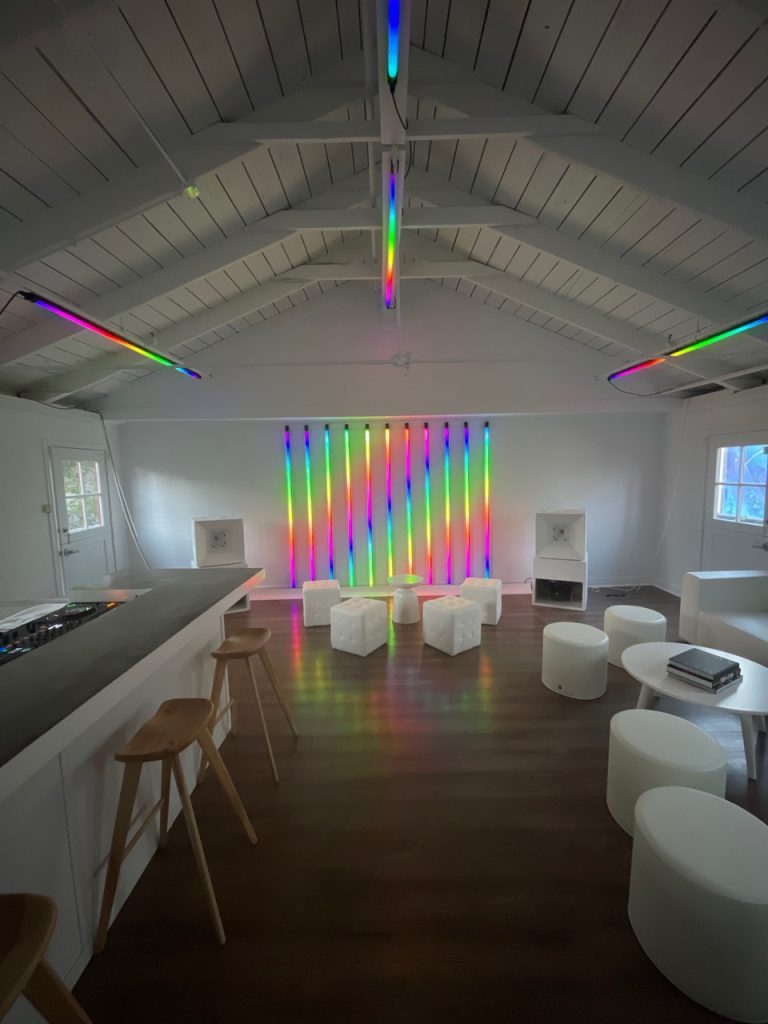 Tim Kang, principal engineer of colour and imaging at Quasar Science, told PhotoBite: "The RGBX Spectral Science Color Engine [SSCE], provides artists with the lighting industry's most advanced, yet simplest, colour controls to use as their lighting paintbrushes. SSCE's Correlated Color Temperature [CCT] control increments give the minimum Kelvin transitions needed at any CCT based upon Just Noticeable Difference [JND] calculations. This psychophysics concept enables the smoothest and most even CCT control on the market".
Another industry first is Quasar Science's 'Spectrum Control' feature, which gives the ability to choose the spectral quality of any colour point the lights can produce. 100% on this parameter gives the optimal spectrum for that colour, and 0% gives a more harsh RGB-only spectrum.
Networking
The capabilities for networking in today's often data-heavy productions has been addressed by Quasar Science with the new Rainbow Series and its communications hardware. The new lights take every standard wired and wireless protocol including DMX, CRMX, W-DMX, Bluetooth, sACN and Art-Net, supplying an advanced networking capability with no need for extra data boxes, receivers, or transmitters.
The R2 also boasts a built-in Ethernet Node, expanding data versatility while the RR is loaded with both an Ethernet Node and a Network Switch creating endless networking opportunities.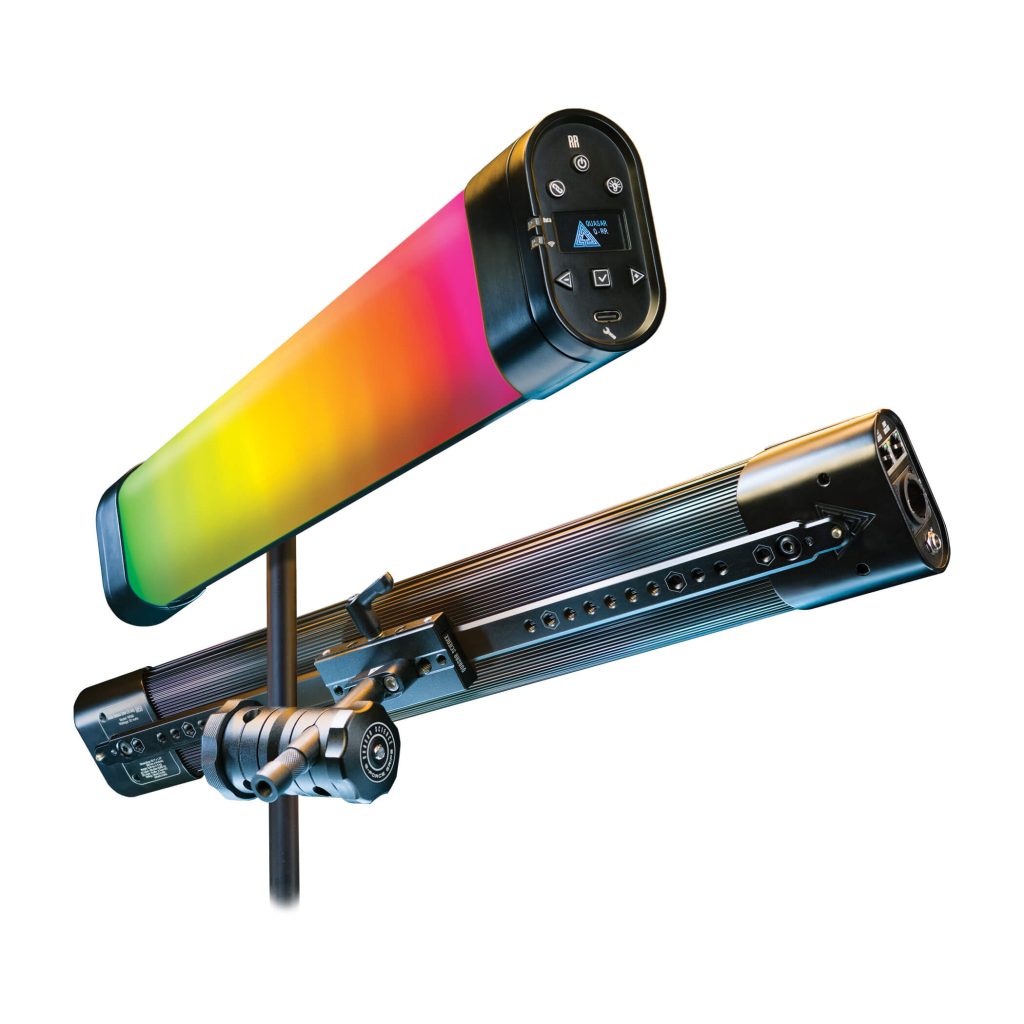 Ben Dynice, chief technology officer, Quasar Science, said: "With the RR and R2 LED lights, the control protocols cover the entire array of filmmaker needs, from small independent setups to big studio lighting systems. This translates into less equipment, which gives more time to spend on creating and less time on lighting. Direct sACN into a light provides a simple solution to a complex issue. Directly control the lights any way you want; it's a first for the industry"
Rainbow 2 and Double Rainbow fixtures are available to order now from all Quasar Science dealers, where you can also find out about pricing. Learn more about Quasar Science and its excellent range of lighting products on their dedicated web pages.