Profoto Takes Mobile Photography To The Next Level With 'Profoto Camera'
Smartphones have changed the way people take photographs. But what they are missing is the ability to use flashes. With the launch of 'Profoto Camera', professional photographers get access to the full range of Profoto's flashes that seamlessly integrate with the first professional smartphone camera. Starting today, photographers have the freedom to choose between two distinct modes, smart and classic, and can now shoot in Profoto RAW format.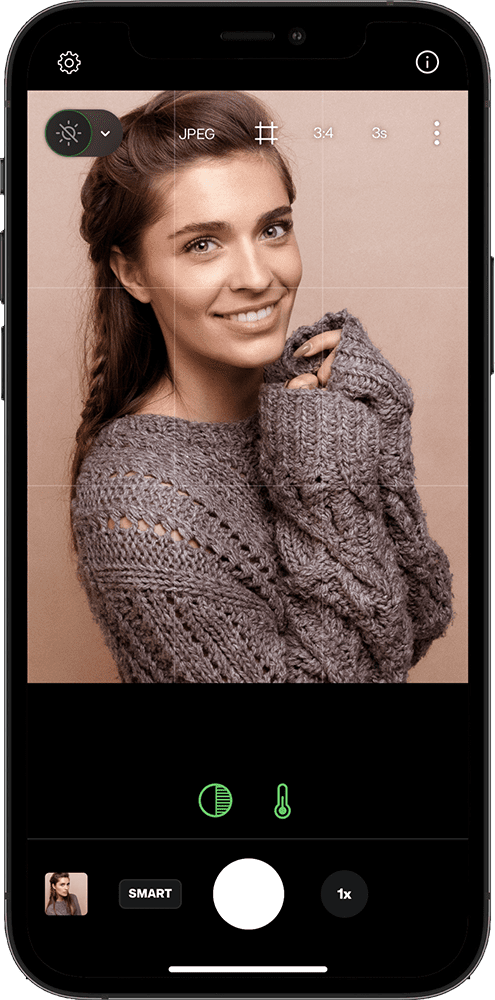 "I always have my iPhone with me, and now with the Profoto Camera, I can shoot everywhere with the same gear I use in my studio. The Profoto Camera is really intuitive and easy to use and having the option to have full manual control with my iPhone and Profoto lights is perfect for creating professional photos anywhere, at any time."

says photographer PierreEdouard Saillard.
The Profoto Camera stands on three pillars of innovation that together deliver a very cool user experience. Profoto AirX technology, the world's first solution to enable a seamless integration of professional flash and smartphones. Profoto RAW, enabling files with 5–8 times more information than JPEG, leading to higher quality, significantly more details and greater editing possibilities. And finally, the two modes: Classic mode allows you to either manually adjust exposure and flash settings or to use AirX Smart-TTL, the new automatic exposure algorithm. Smart mode lets you choose between a set of smart contrast and warmth effects with the swipe of a finger, enabling seamless integration with the use of flash to capture professional images instantly.
At Profoto, light is at the heart of every idea and as a pioneer in the professional flash segment, Profoto considers connectivity to be the next big step for professional photography. With the new Profoto Camera app, Profoto reaches a major milestone in setting photographers free to choose their capturing device – whether it is a smartphone, DSLR or mirrorless camera – without sacrificing the ability to shape light.
"Although modern smartphones will continue to make technological advancements, improved computational power or better optics will never replicate the key to every image, the light. This is why we created this new Profoto Camera app, that seamlessly integrates smartphones and professional flash. From now on, professional photographers can shoot with any capturing device without missing out on the full power of the flash."

Anders Hedebark, Profoto's CEO.
Available
The Profoto Camera app is available on the App Store and Google Play Store.