Plastica Panaro Reveal New Hard Case for Pro Tablets & Laptops

Make no mistake, us photographers and videographer types LOVE our gear. We have something of a love affair with gear, but it all needs to be functional and therefore, looked after so that we can rely on things going smoothly each and every time we set up to shoot. An essential part of our workflow nowadays is the trusty laptop. Be it a MacBook, PC laptop, or natty tablet, it's a piece of kit that travels with us wherever we go, and this is where Plastica Panaro's newly announced hard case comes into play.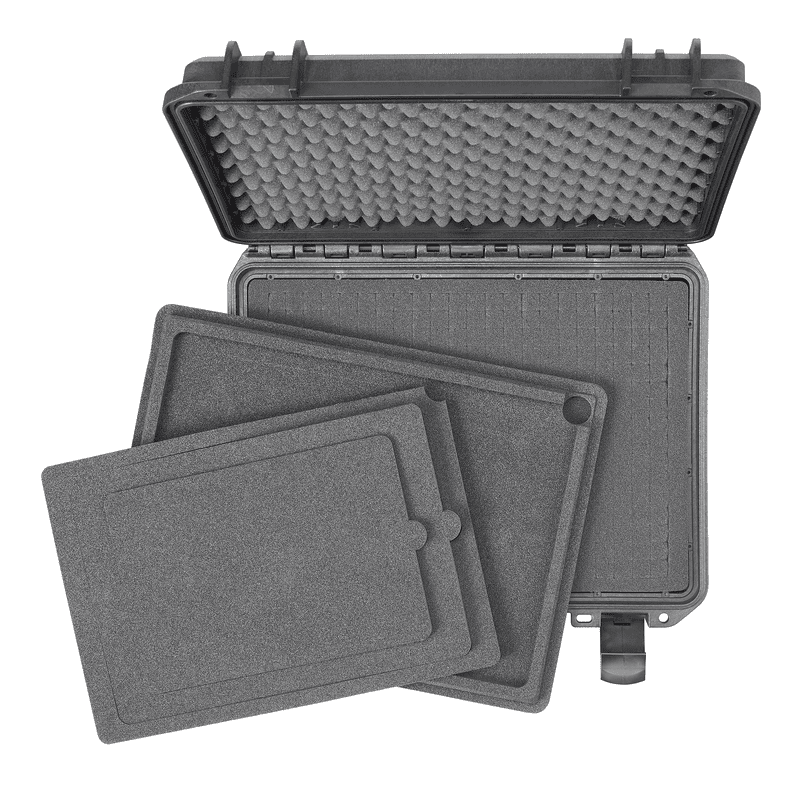 The MAX380H115 LAPTOP CASE from Plastica Panaro has been designed to take care of your laptop or tablet in a multitude of extreme conditions and will take devices up to 15″. With a name like the MAX380H115, who could possibly resist?
In all seriousness, though, there are a host of hard case manufacturers out there and many brands that may be more familiar than Plastica Panaro. That said, the new tablet/laptop case from the Italian maker has much to say for itself in terms of quality and value for money.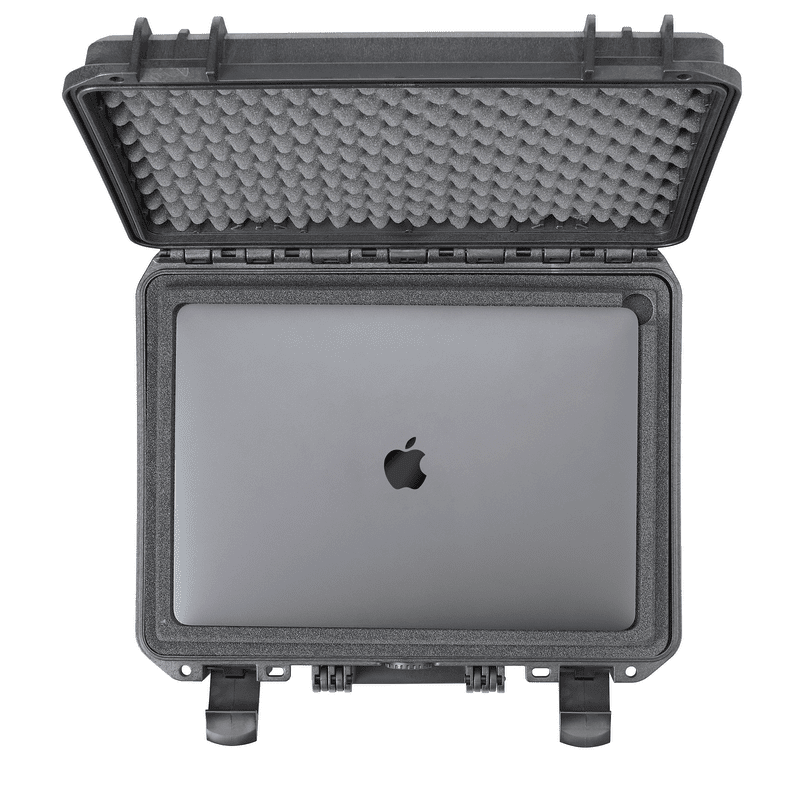 The case comprises of a hard tray and a series of custom modular foam inlays that will allow for versatility protecting the iPad, 13 and 15-inch MacBooks, along with most tablets and laptop brands up to 15 inches. The brand's standard 'MAX' cubed foam inlays can be customised by pulling out specific pre-cut cubes to fit whichever device you're using. The lid is also fully set with tough foam, so you can be sure of full protection at all times.
Features
Watertight seal around case lid
Automatic pressure release valve
Easy to open double throw latches
Load-tested soft-grip handle
Thick body material
Extra fixing points
Full-length hinges
Material: Polypropylene Copolymer
Latches: Nylon
O-Ring: Polymer
Temperature range protection -30 / 90°C [-22 / 194°F]
Weight: 2.35 KG
Pricing and availability
The new tablet/laptop hardcase from Plastica Panaro comes in at Price is £62.82 and includes UK mainland delivery.
For more info – head to the Plastica Panaro website.