Panasonic Unveil Three Small & Light 4K 60p Pro-Camcorders with Wide-Angle 25mm Lens and 24x Optical Zoom
For those looking for a kick-ass video camera that's not a DSLR or mirrorless and can keep rolling beyond the legal 30-minute cut off, Panasonic has just announced three of the smallest and lightest 4K 60p camcorders in the business. The HC-X1500, HC-X2000 and AG-CX10 pack a whole lot of powerful imaging tech into their compact bodies, offering potential users the same portability needed by professional videographers.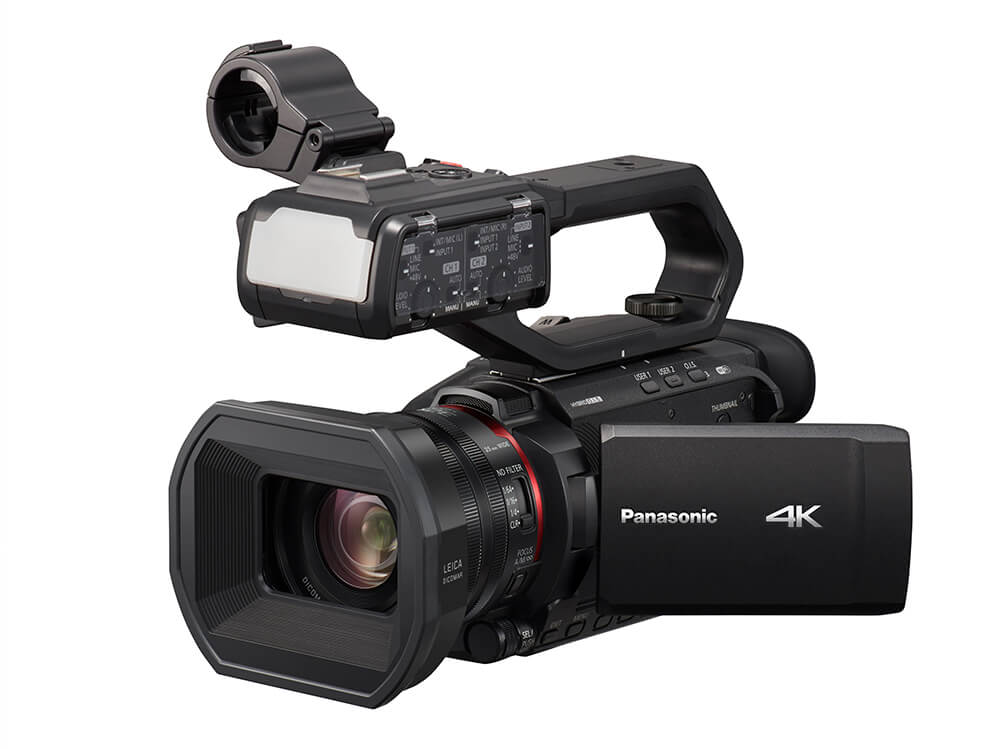 The new cameras give high-quality 4K 60p video and deliver high-spec optical performance, thanks to the native Wide-Angle 25mm Lens and 32x i.ZOOM [4K recording].
The new models are packed with pro-level functionality, such as Two Manual Rings, an ND Filter, a Built-in LED Video Light, and 24-bit High-Resolution Linear PCM Audio Recording. Also, Panasonic's exclusive high-precision AF gives high-speed, precise focusing for both 4K and Full-HD shooting. 
The new AG-CX10 supports the broadcaster-targeted P2 MXF File Format, including AVC-Intra100 and AVC-Intra50 which are due via a future update, which we expect to see coming in Summer 2020. It's also furnished with Ethernet HD Live Streaming and an NDI|HX compatible IP connection function, with connectivity provided for use as a live camera.
Pricing and availability
These new camcorders from Panasonic will be available for the following RRPs [inc. VAT]: AG-CX10 £2,299 – available from April 2020. The HC-X2000 £1,849, and the HC-X1500 £1,449 RRP [both available from March 2020].