Panasonic Unveil the LUMIX S1H: 1st 6K Mirrorless Camera
Panasonic LUMIX has used the platform of Cine Gear Expo in Los Angeles to announce the development of a new addition to the LUMIX S Series full-frame mirrorless camera range, the LUMIX S1H, offering professional-level video quality in a relatively compact body.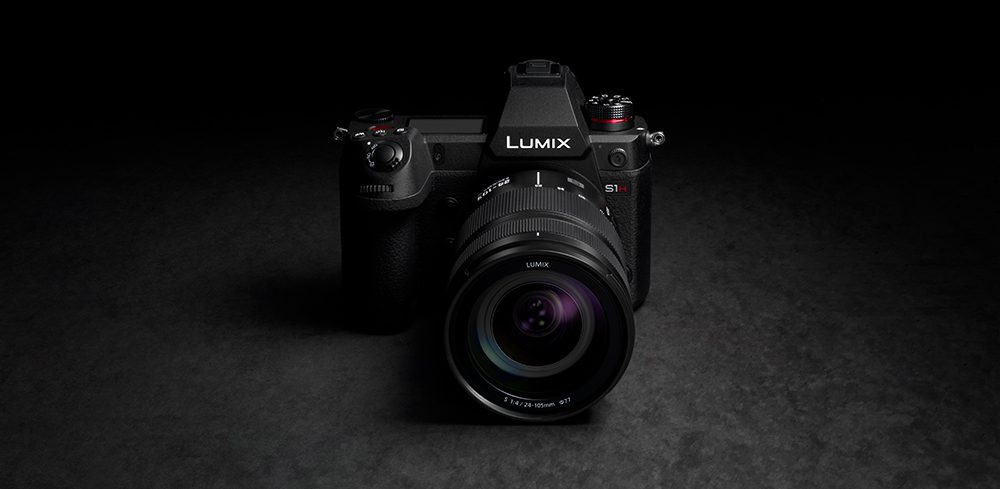 The LUMIX S1H is the world's first mirrorless camera that's able to shoot 6K video:
6K/24p [3:2 aspect ratio]
5.9K/30p [16:9 aspect ratio]
10-bit 60p 4K/C4K.
This new camera from Panasonic is also the world's first full-frame digital interchangeable lens system camera to facilitate 10-bit 60p 4K/C4K video recording and supports a variety of recording formats, including 4:3 Anamorphic mode, to meet professional needs. It will also allow users to shoot continuously, as opposed to the limited time allowed for shooting that's inherent in most [un-cracked] consumer DSLR and mirrorless cameras.

Its high-resolution data can also be used for creating 4K videos with higher image quality or for cropping images in 4K.
The LUMIX S1H features V-Log/V-Gamut with a wide dynamic range of over 14 stops, which is essentially the same as that found in the Panasonic Cinema VariCam. The S1H's output is compatible with V-Log footage recorded by VariCam or V-Log L footage recorded by LUMIX GH5/GH5S.
Pricing and availability
We expect to see the LUMIX S1H full-frame mirrorless camera landing in the autumn of this year. Panasonic has stated that the new camera, the latest in the still-embryonic LUMIX S-Series will cost around $4K. that's a little over £3K. We will, of course, report back with final pricing as it's revealed.