OPPO Smartphones & National Geographic Drive Awareness to Endangered Species
Smartphone brand OPPO has joined forces with National Geographic to announce a collaboration on two separate, yet inextricably linked campaigns, entitled "Endangered Colour" and "Out of This World Colours". These new initiatives aim to capture the full spectrum of colours within the beauty of nature, whilst highlighting awareness to endangered species with the OPPO Find X3 Pro smartphone.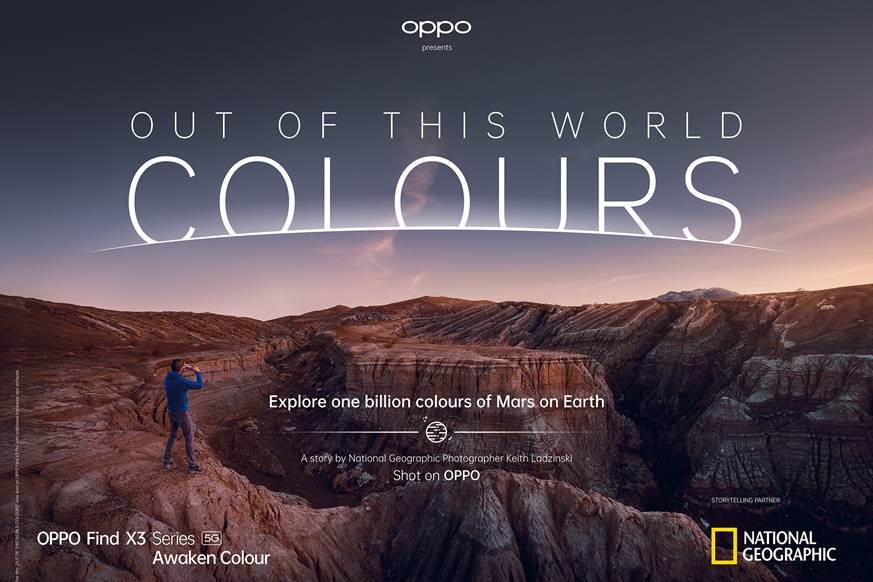 OPPO collaborated with both National Geographic and the National Geographic Society for the Endangered Colour project, which is essentially made up of a series of images and short films put together by National Geographic photographer Joel Sartore, and all shot with the OPPO Find X3 Pro Smartphone. The project invites viewers to experience nature in a world of exceptional colour. Each episode focuses on a single colour, from red to green and blue, throwing light onto nine species that are at risk of extinction. Joel chronicles biodiversity with the OPPO smartphone, revealing incredible colour and bringing awareness to the rapidly disappearing beauty of nature.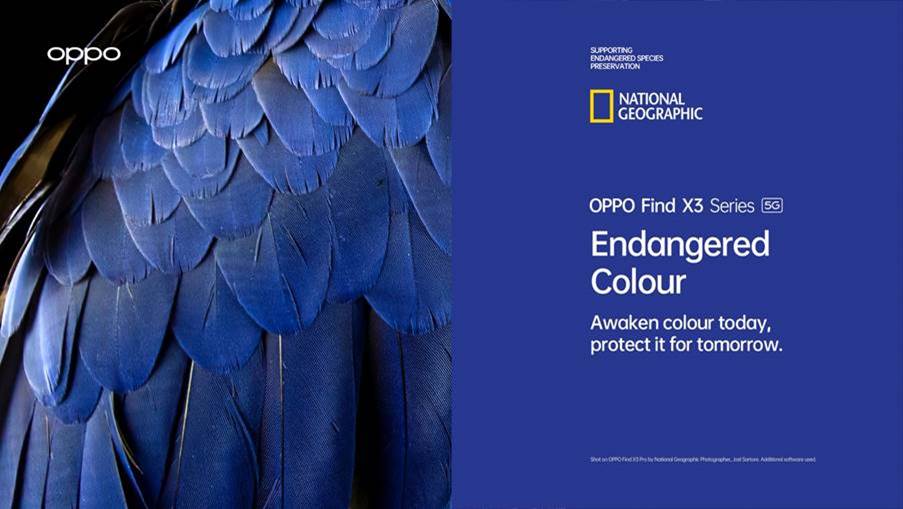 For the 'Out of this World Colours' project, OPPO partnered with another National Geographic photographer; this time, Keith Ladzinski, which documents the landscapes of the Mojave Desert. Keith shot the entire photography project using [only] the OPPO Find X3 Pro.
OPPO's Promise to Take Action
Capturing biodiversity and the extinction crisis through Photo Ark, which is a lifelong project that's been produced to document all captive species and to help people connect with and care about Planet Earth in engaging ways, Joel Sartore invited people to consider the consequences of ignoring the beauty in nature most at risk. As part of the Endangered Colour campaign, OPPO has pledged to donate $500,000 [USD] to the National Geographic Society to help support the National Geographic Society's wildlife conservation efforts, including Photo Ark and the Photo Ark EDGE Fellowship.
You can show your own support to this project by joining OPPO and the National Geographic Society in supporting wildlife conservation HERE.