OPPO Find X5 Series Revealed: New Flagship Devices with Hasselblad Onboard
The new OPPO Find X5 Pro flagship series lands with the promise to revolutionise smartphone video with 4K Ultra Night Video, powered by MariSilicon X imaging NPU. The series, which includes the OPPO Find X5 Pro, the OPPO Find X5 and the OPPO Find X5 Lite promise mighty performance, professional-grade camera systems and a modern design.
The new OPPO Find X5 Series arrives with us, loaded with industry-leading features and what OPPO describes as 'world-first imaging experiences'. This is a claim that's backed up by their dedicated imaging 'Neural Processing Unit', that's been developed by OPPO called MariSilicon X. This development claims to overcome smartphone video capture's greatest challenge; night-time video recording. This demonstrates OPPO's recognition of the importance of strong imaging features and quality in mobile devices and, with the partnership with imaging giants, Hasselblad, the brand seems dedicated to delivering best-in-class mobiles. All of this is highlighted with a dual flagship IMX766 camera system, speedy performance, ultra-fast 5G connectivity, and incredible SUPERVOOC TM Flash Charging technology.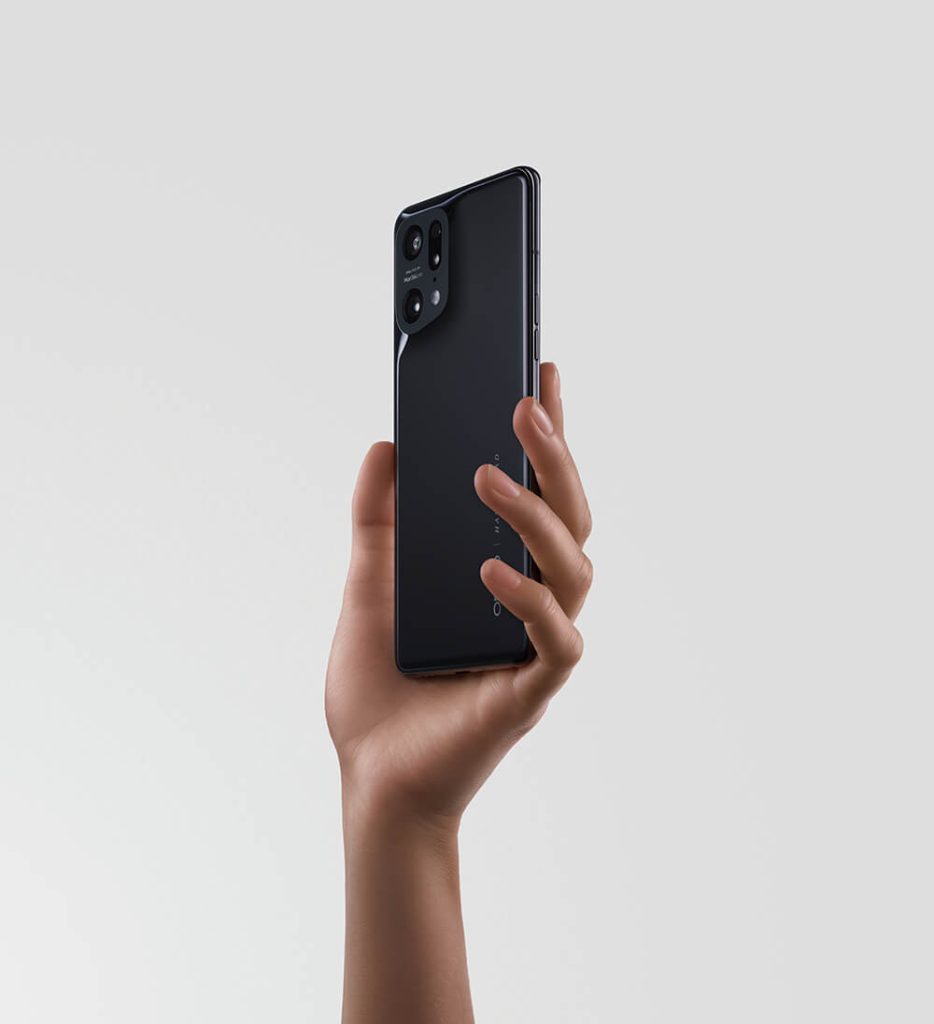 William Liu, President of Global Marketing at OPPO, said: "The Find X5 Series elevates the Find X series to a whole new level of beauty – both aesthetic and in terms of capabilities, redrawing the boundaries of the mobile experience across design, imaging, battery technology and performance. It builds on the core DNA that made the Find X3 Series a hit with consumers and critics alike."
Powerful night-time video: 4K 'Ultra Night Video' in the new series is powered by OPPO's native MariSilicon X imaging NPU, which promises to deliver every frame as clean as a still photo for stand-out clarity and colour
Hasselblad camera for mobile: In the Find X5 Pro, the Hasselblad system enhances and finetunes natural colours of photographs
Premium design: With a 'spacecraft-inspired' curved body, the X5 series includes a ceramic back panel, which is available in Ceramic White or Glaze Black 
Powerhouse performance: Running on Snapdragon 8 Gen 1 processor and featuring a large 5,000 mAh battery, the Find X5 Pro is built to last
Weather Resistant: Splash, water and dust resistant with a IP68 rating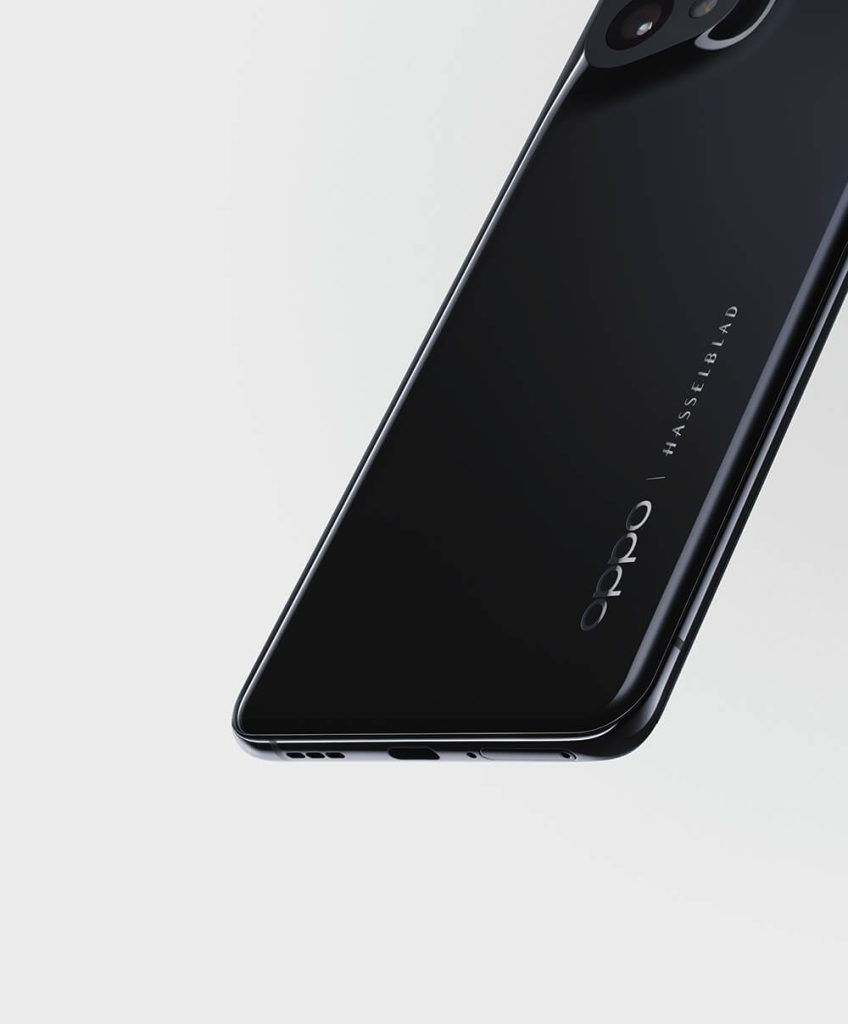 4K Ultra Night Video
Shooting video footage at night is, generally speaking, a major problem for smartphones in general. To combat this issue, OPPO has developed a dedicated imaging NPU called 'MariSilicon X', to deliver sharper, cleaner footage without losing the rich colour you'd expect to shoot during the day. Founded on a 6-nanometer process that's designed for top-level imaging performance, the computational approach to mobile imaging that's been seeking its way into all manner of photography equipment, promises the most powerful AI computing power available. OPPO states that this approach and development resulted in a 4x improvement in 'perceived night video resolution', delivering less grain and excellent colour reproduction. It's the first time that 4K Ultra Night Video has been made possible on an Android smartphone.
That sounds great, and we can't wait to give it a try, but OPPO's native MariSilicon X is just one of the key elements of the new Find X5 Pro's state-of-the-art imaging system. The wide-angle camera on the Find X5 Pro boasts another first in the shape of a Five-axis OIS system, which learns as it's used to improve and counter handshake more effectively, reducing noise and sharpening scenes. It also has an upgraded 32MP front-facing camera, which promises to capture sharp details, boosting dynamic range and true-to-life textures.
In addition to OPPO's intention to deliver a professional camera experience in their latest mobile devices, the Find X5 series is the brand's first to integrate the Hasselblad Camera for Mobile software, which has been onboarded to enhance and fine-tune the detail and colour within the user's photography.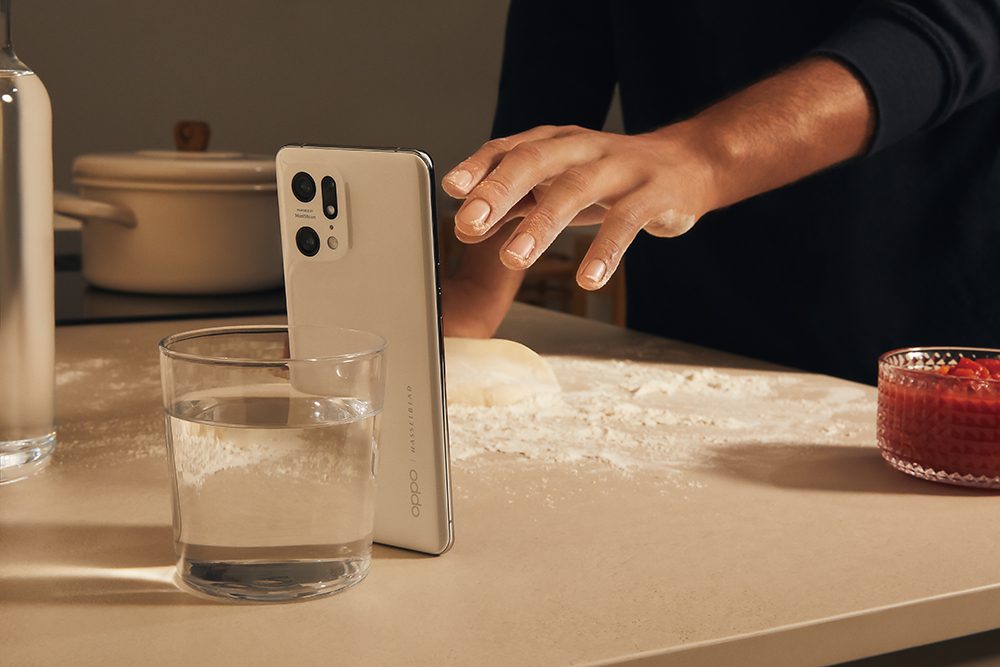 Display
The flagship Find X5 Pro offers an exceptional display with the first multi-brightness colour calibration of its kind. This promises to deliver consistent colours no matter what lighting conditions the user is viewing in. With a 6.7-inch ultra-clear curved AMOLED screen, the Find X5 Pro's 10-bit screen displays more than 1 billion colours, creating smooth tonal and colour gradations, displaying the full depth and range of even the most subtle shifts in colour. This is something that could easily appeal to videographers, who want to connect and use a powerful smartphone device to their traditional camera rig for monitoring.
The OPPO Find X5 and Find X5 Lite
Launching along with the OPPO Find X5 Pro is the OPPO Find X5 and Find X5 Lite. Both offer powerful performance and equally attractive design but at a lower price point than the Pro.
The Find X5 includes the new dual IMX766 camera system, which is powered by MariSilicon X imaging NPU, and a 6.5" 120Hz billion-colour display, whilst the Find X5 Lite also offers a strong camera structure and AI-enhanced imaging features. The Find X5 Lite arrives as the 'portrait expert'. Capable of capturing excellent portraits that OPPOS states are in-line with DSLR portraits quality via features like Portrait Mode, Bokeh Flare Portrait Video, and others.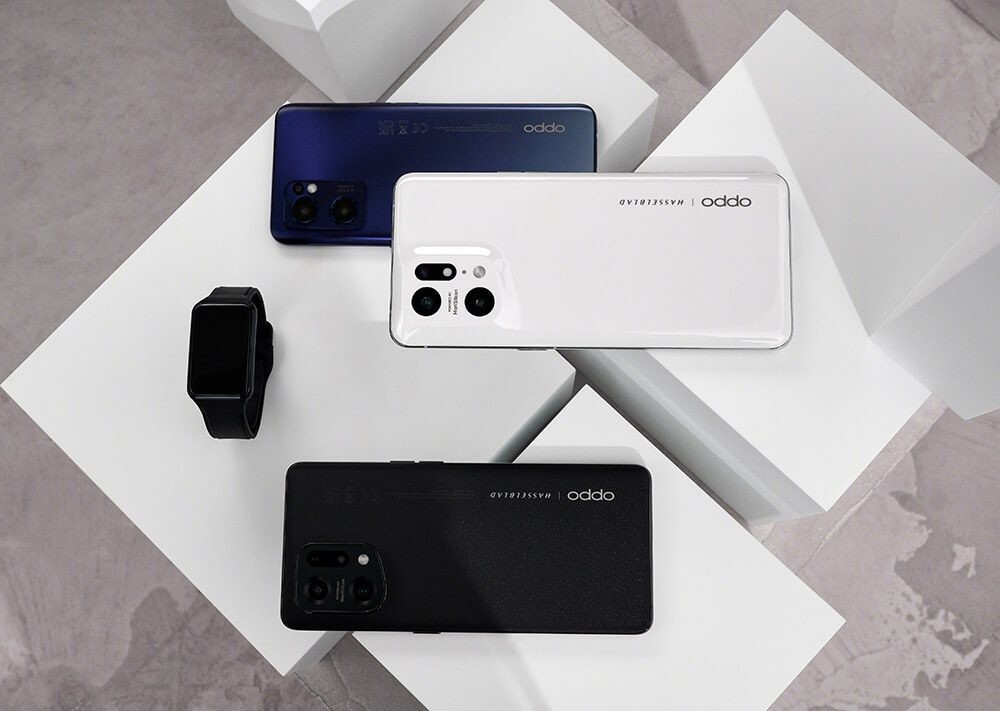 Pricing and availability
The OPPO Find X5 series is available to pre-order from 10th March. Prices below.
OPPO Find X5 Pro will be available in Glaze Black and Ceramic White from 24 March priced at £1,049
OPPO Find X5 will be available in Black and White from 24 March priced at £749
OPPO Find X5 Lite will be available in Starry Black and Startrails Blue from 24 March priced at £419
OPPO Enco X2 will be available from 15 April priced at  £169
OPPO Watch Free will be available from 24 March priced at £89
See more at OPPO's dedicated web pages.