Olympus Tough TG-6 compact camera & New Accessories Revealed
Olympus has a great track record in producing exceptional tough cameras. They've been at it for years. No surprise then, to receive the knock on the door from Olympus' marketing dept with news of their latest star in this category, the Tough TG-6.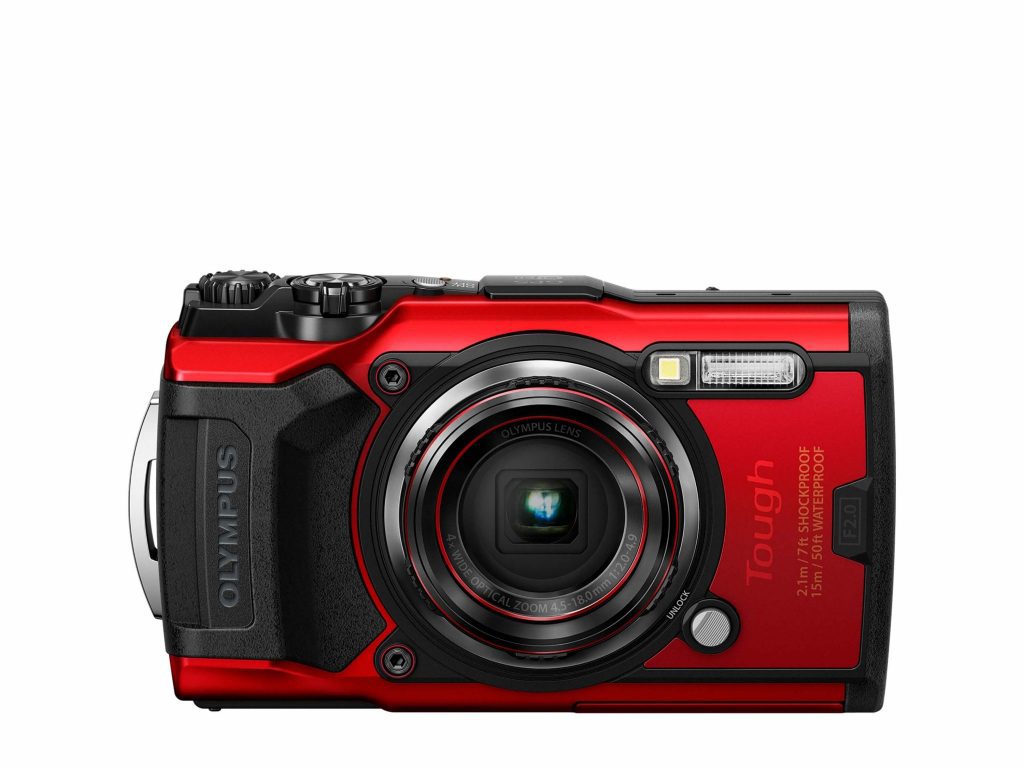 Landing as the flagship model in their trusted 'Tough' compact camera range, the new TG-6 promises to withstand all weather conditions along with reliable underwater shooting, drops and all manner of crumpling weights. Nothing new there, you might think, but in addition to Olympus' acclaimed tough TG frame, sensor system and sharp, colourful reproduction, there are a few new developments under the hood.
These include a set of brand-new underwater modes along with more varied macro photo options as well as an improved monitor with enhanced resolution.
The TG-6 will be available to buy from early July, just in time for the all-important summer holidays, along with some freshly announced accessories for the expandable Tough imaging system.
Key Features & accessories:
TruePic VIII image processor
Four-mode Variable Macro System
Waterproof to 15 metres
Dustproof
Shockproof to 2.1 metres
Crushproof up to 100kg [Holy moly]
Freezeproof to -10°C
4K 30P Video plus high-speed Full-HD modes for slow-mo playback
Various Underwater modes
Built-in WiFi and OI.Share app compatibility for remote control and sharing via smartphone
GPS, compass and OI.Track app compatibility for tracking location data
Dual-Pane protective glass [for anti-fogging performance]
New attachable lens barrier [LB-T01] adds greater protection from scratches to the lens
PT-059 underwater casing for shooting up to depths of 45 metres [sold separately]
Fisheye Converter [FCON-T02]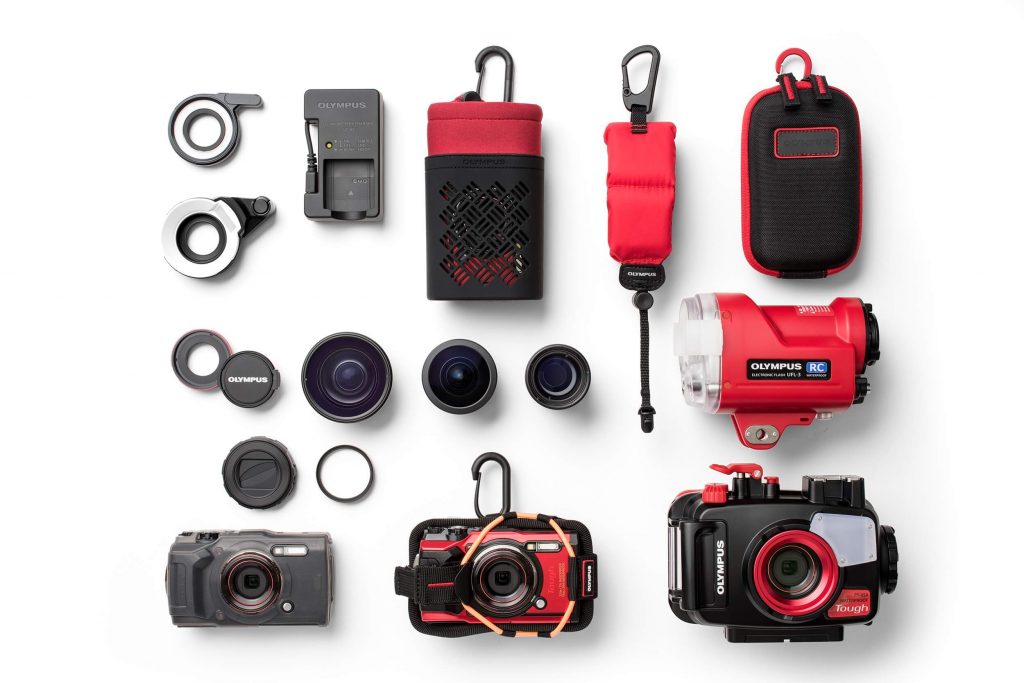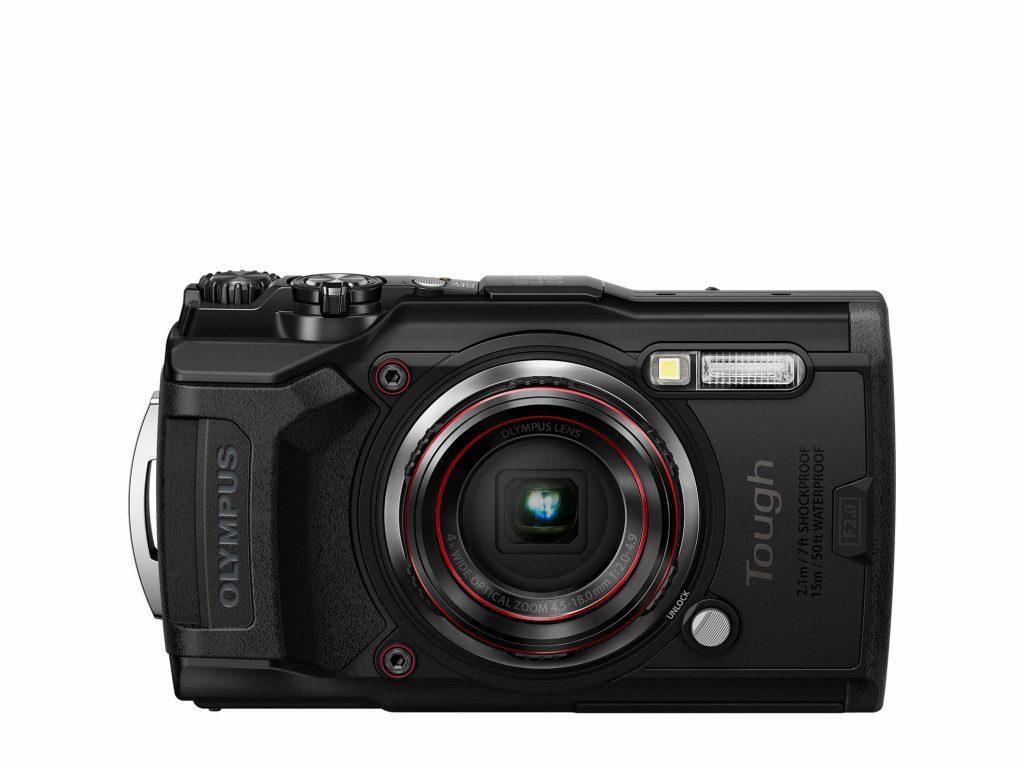 Olympus' impressive field sensor system makes it possible for photographers and videographers to log location, altitude/depth data as well as air/water temperature.
Furnished with an F2 zoom lens and a hi-speed back-lit CMOS image sensor, the Olympus TG-6 promises fantastic photographs and video for every user.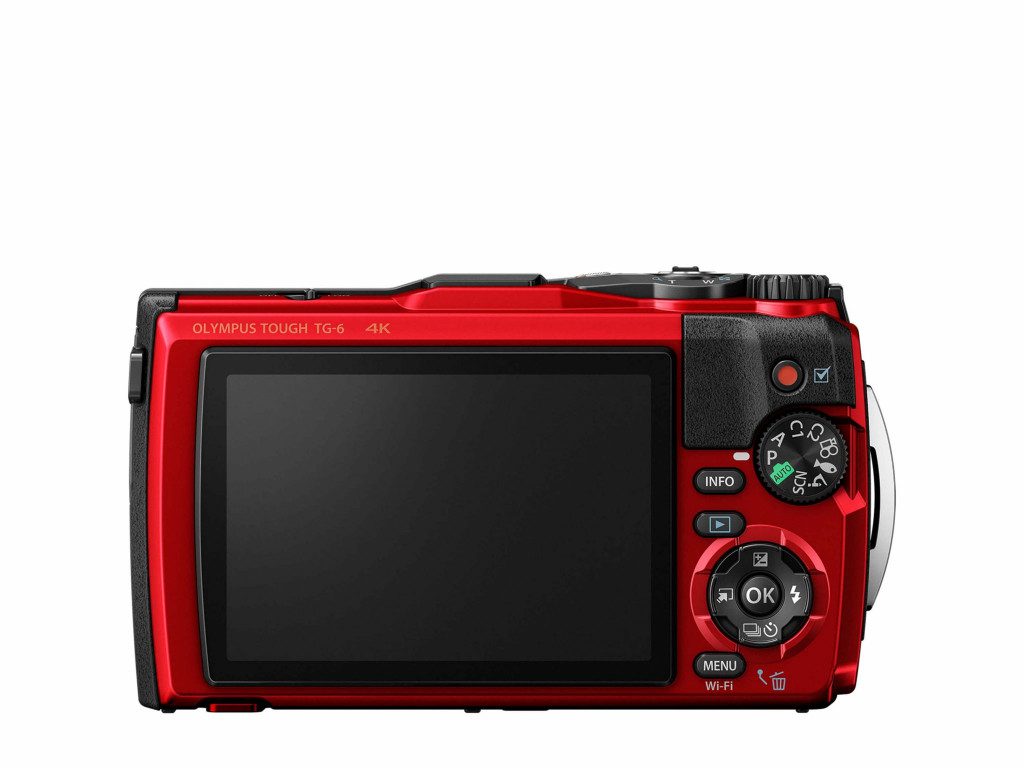 A new digital teleconverter doubles the zoom factor of the 4x optical zoom for a maximum of 8x zoom and anti-reflective coating on the image sensor glass promises to reduce ghosting and flaring, while the TruePic VIII image processor [as found in Olympus' OM-D E-M1X pro camera] helps to reduce noise levels, improving resolution in low contrast areas.
The option to capture RAW data
enables TG-6 users versatile editing options with Olympus Workspace or
other image editing software supporting TG-6 RAW files.
Macro system
The Tough TG-6 boasts an advanced Variable Macro system with a [closest] focusing distance of [up to] 1 cm from the end of the lens and a maximum shooting magnification of 7x 3.
The macro system features four modes:
Microscope, Microscope Control, Focus Bracketing and Focus Stacking.
In Focus Stacking mode, users can now set between 3 and 10 shots for more versatility and to fine-tune settings for different subjects.
Underwater modes
The Tough TG-6 is equipped with five underwater modes, including Underwater Wide, Underwater Snapshot, Underwater Macro, Underwater Microscope, and Underwater HDR.
Each mode will switch to optimum settings for different situations with the Underwater White Balance mode expanded to three options, giving suitable colour adjustment for deep water shooting.
There's also a new Fisheye Converter [FCON-T02] for circular fisheye
photography [sold separately].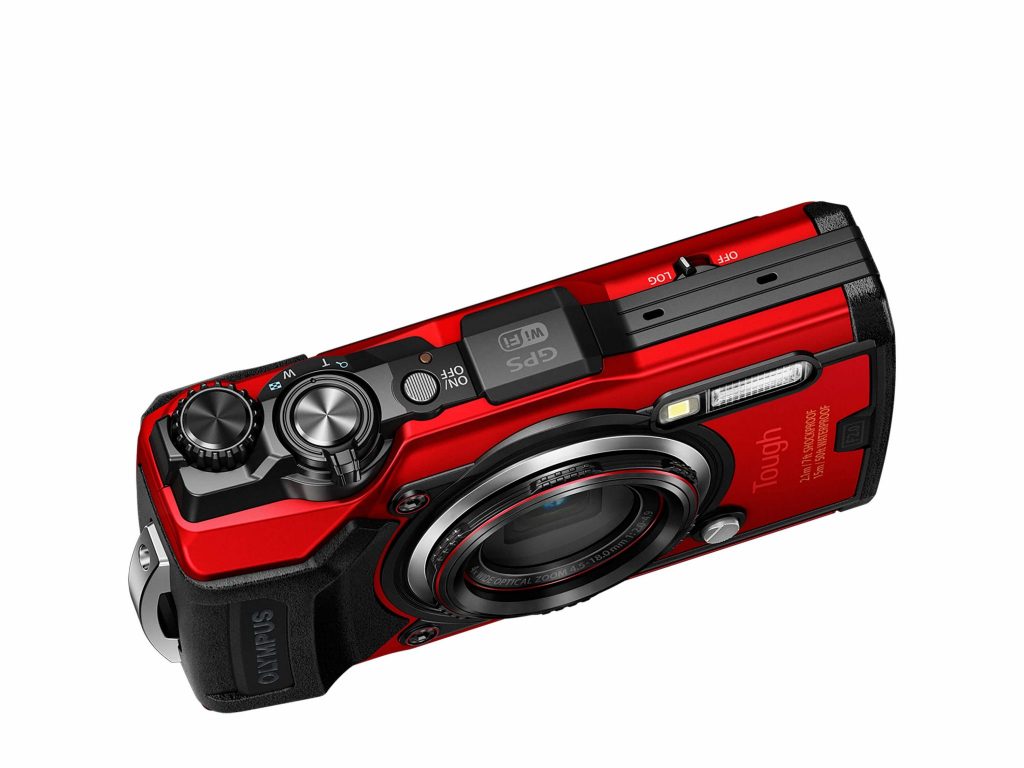 Pricing and availability
The new Tough TG-6 will be available to buy, [along with all new
accessories] from early July in red and black and will cost £449.99 including a six-month warranty extension if registered HERE.
Those into diving can get some tips & tricks at Olympus' Underwater
Photography World.
An introductory promo is available [via Olympus UK] where you can claim a free Adventure Kit worth £49.99 and which will be shipped in August, head to the dedicated page.