Olympus PEN E-PL10 Lands for Fashion-Conscious Photographers Everywhere
Whilst fighting the fires after the recent, controversial suggestions that their photographic division may be up for sale or could even close its doors, Olympus has launched two of the most interesting cameras in recent months. The Olympus PEN E-PL10 comes hot on the heels of the [quite brilliant] Olympus OM-D E-M5 Mark III and blends beauty with technology, promising to transition your photography to the next level.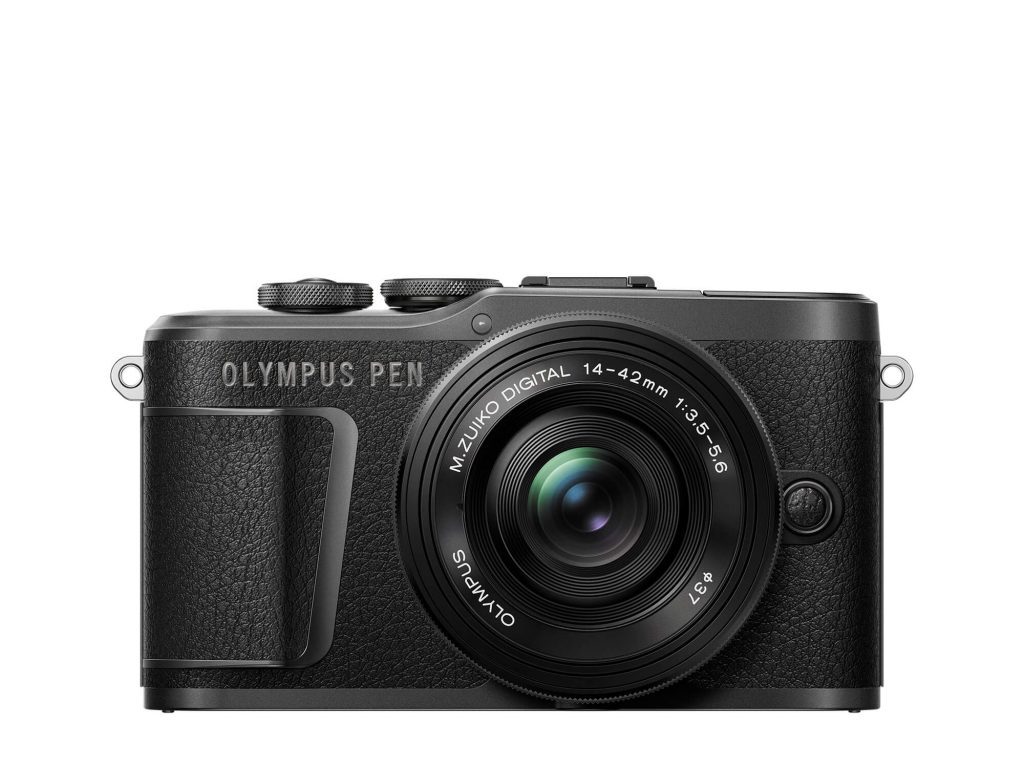 The new Olympus PEN E-PL10 lands boasting an extensive ensemble of creative choices in a neat, small, lightweight and elegantly designed frame. As with this PEN's predecessors, the new E-PL10 should serve as a great option for serious smartphone and entry-level camera photographers who intend to take the next step in their photographic journey. 
The new PEN camera is said to be lighter than a 500ml bottle of water, even when it's paired up with a 14-42mm lens and promises 'top of class' image stabilisation and superb image quality. Many often forget or are completely unaware, that Olympus was first off the mark with the Micro Four Thirds format and the smooth handling of this, now-classic designed Olympus camera promises to allow users to concentrate on image results and not the technical specs.
Sharp images & smooth video
The new Olympus E-PL10 is said to produce high-quality images, [we'll check when our review sample comes into the office] along with silky-smooth video that should meet the expectations of any up-and-coming content creator. With in-body image stabilisation and [up to] 3.5 shutter speed steps of compensation, a 16MP Live MOS sensor and TruePic VIII [the same image processor found in Olympus' pro models], it should provide great results with minimal noise, even when it's relatively dark, while shooting 4K or Full HD video and when using a telephoto lens.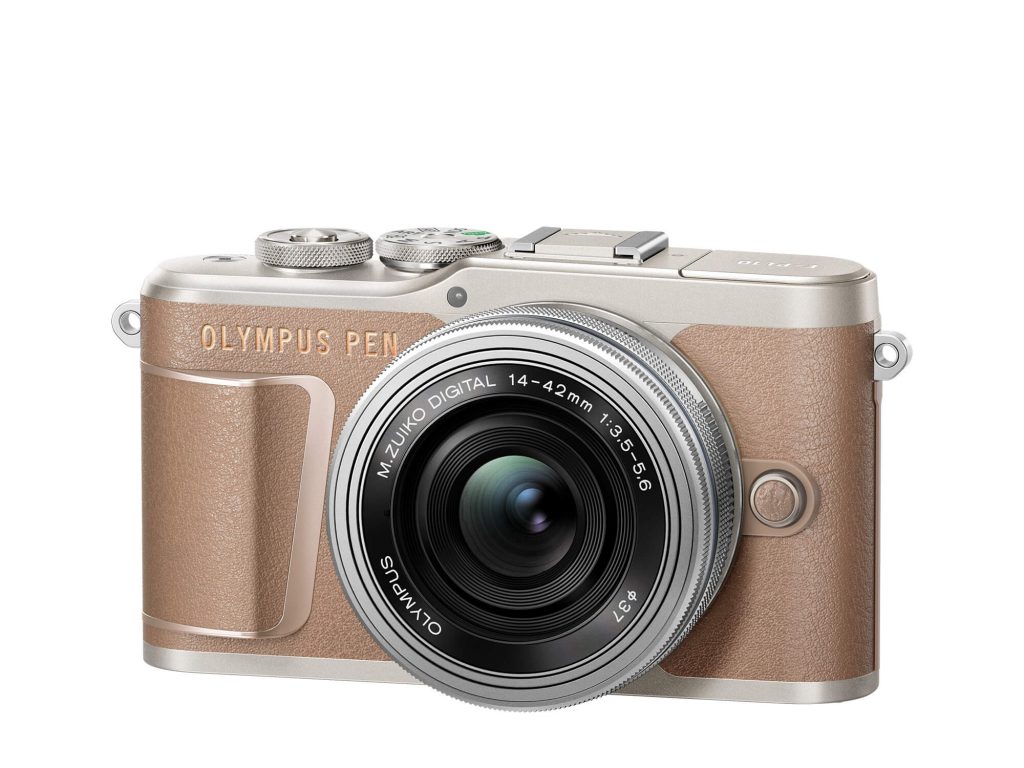 Flip-touchscreen and mobile connectivity
Olympus' press release tells us that it's simple to shoot with the new E-PL10. The user needs to simply touch the subject displayed on the LCD screen to focus and activate the shutter [Touch AF Shutter] all at once. When the monitor is flipped downwards, it automatically switches the camera to Selfie mode for simple self-portraits and there's an option to switch to movie mode with simple touch control. Users can then also choose the native e-Portrait mode for brighter, smoother skin. Basically, a built-in filter, which allows you to short-cut any post-editing that may be required to create a quick, slick image for posting to social media.
This is facilitated by the built-in Wi-Fi and Bluetooth connectivity, which provides easy and quick transfer of images and video files to mobile devices via the [free] Olympus Image Share [OI.Share] app. The latest version of the app offers a dedicated E-PL10 'How To' guide, which contains tutorial videos for different shooting situations and a digital guidebook with loads of useful tips and tricks to help make the most from your camera.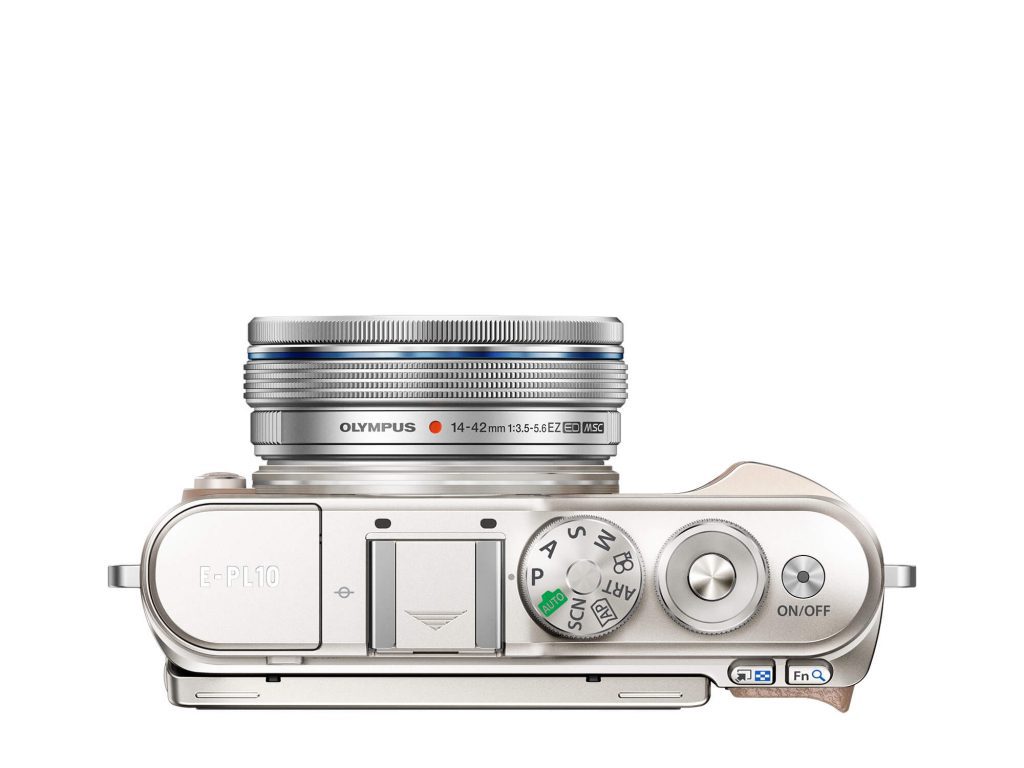 Art Filters and M.Zuiko lens options
Art Filters have been a staple feature in Olympus cameras for what seems like an age. It's a feature that's been pioneered by the brand since way back to enhance images with a selection of creative pre-sets and it's a feature that remains a favourite of many PEN users. To get the most out of the [16 different] Art Filter options, Olympus has introduced a new, and very welcome, Fine Tune option, which allows users to adjust the level of filter effects whilst being able to check the results on the screen in real-time. At the time of writing, this is only available in Pop Art I and Soft Focus modes.
When set to Auto Mode, the camera will identify various situations, automatically selecting the optimal shooting scene. The Advanced Photo Mode promises to further support the creative vision of Olympus PEN fans with a bunch of pre-set short cuts for different shooting situations that would otherwise demand the skill of an advanced photographer. The Multi-Exposure setting enables anyone to shoot multi-exposure photos while light trails of stars or car headlights can be captured in Live Composite mode. Silent Mode, which mutes shutter and operation sounds, is now possible in P, A, S and M modes as well as AP mode.
In terms of compatible lenses, the entire range of versatile lineup of lightweight, high-performance M.Zuiko lenses will further expand creative options. Many Olympus PEN user's favourites are bright, single-focal-length lenses and these include the M.Zuiko Digital 45mm F1.8, which is available while stocks last with all purchases of the new E-PL10 via Olympus' online shop.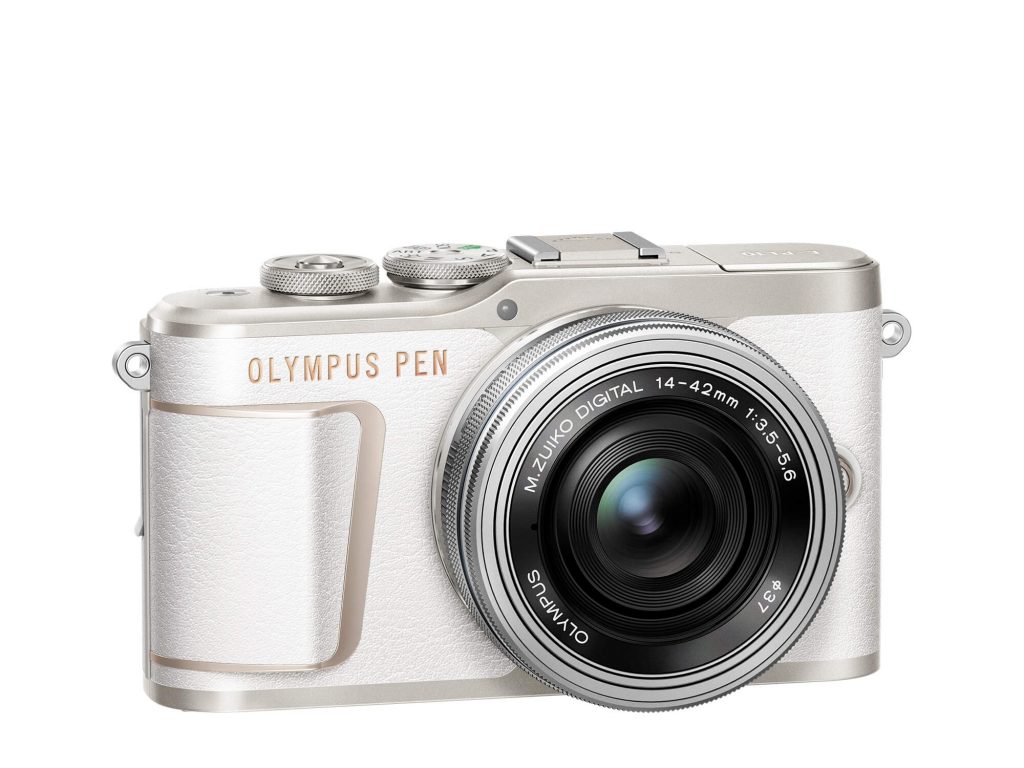 Feeling inspired? Go check out the lifestyle and social photography section at Olympus' dedicated web pages for stories, along with numerous tips and tricks. Don't forget to follow their official PEN channel on Instagram, too.
Pricing and availability
The Olympus PEN E-PL10 is available now exclusively in the Olympus online shop at £549.99 [RRP] and in a kit with the M.Zuiko Digital ED 14-42mm F3.5-5.6 EZ lens at the slightly weird price of £649.993 [RRP].
Excitingly, customers can take advantage of Olympus' launch offer, which will see them earn a free 45mm lens with all purchases [RRP £279.99]. That's a massive win in our books. The 45mm lens will automatically be added to your basket upon check out while stocks last.
The E-PL10 comes with a free six-month warranty extension, six months on top of the statutory warranty in the country of purchase when registered via the MyOlympus platform. 
---