Olympus OM-D E-M1X: Heavyweight Pro Camera unveiled
Olympus has announced its new flagship camera, the OM-D E-M1X. Featuring a 20.4-megapixel micro-four-thirds [M43] sensor with advanced and innovative image stabilisation, and the capability of shooting 4K video in Log profile. On the face of it, it seems impressive, but it is expensive. Coming in at a cool £2,799.99 price tag.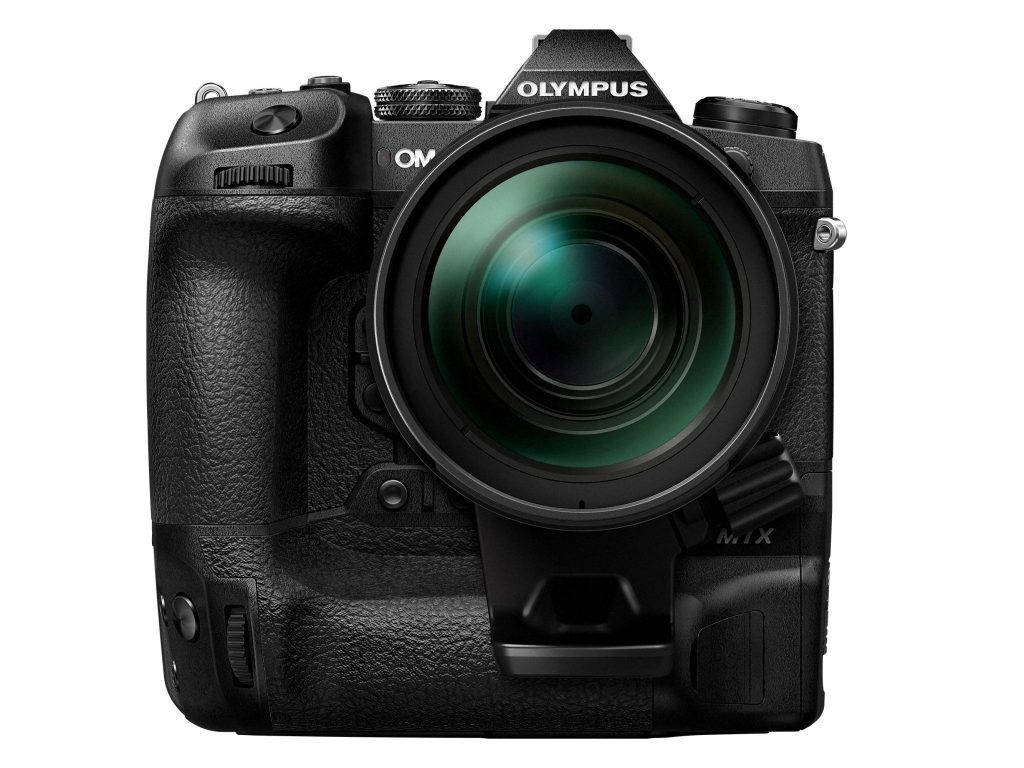 We, along with many other fans of the Olympus range of cameras have been eagerly awaiting the arrival of a new model from the brand, since seeing very little being brought to market during Photokina in September 2017. In fact, you have to reach back much further to the launch date of the OM-D E-M1 Mark II. This was a model that, whilst featuring a lot of excellent video functions, it has long been overtaken by the likes of Panasonic's GH5/GH5s, the Sony a7, a7s, and a7R models, as well as Nikon's Z6 and Canon's EOS R models.

The new Olympus E-M1X pro-level camera is the heir to the Olympus OM-D E-M1 Mark II throne and while it looks to be using exactly the same [20.4-megapixel M43] sensor, Olympus has made many upgrades inside.

See below for image gallery and full spec list
Olympus OM-D E-M1X Key Features
20.4-megapixel sensor
50-megapixel Handheld High Res shot function
18 fps continuous shooting speed
World's-leading Image Stabilisation, enabling 5-axis sync IS to compensate for approx. 7.5 shutter speed steps
Electronic ND filter
New AF system with intelligent subject tracking and a variety of AF target modes
Movie video capabilities: 4K and C4K, OM-Log400, various levels of IS, Full HD 120 fps
Integrated field sensors to add detailed metadata to stills and video
Live ND feature for slow shutter effects without the need for an external filter
Dust, splash, and freezeproof. Weatherproofing is maintained even when a microphone, headphones, or remote control cable is connected
Metadata embedded in both photos and video
Dual UHS-II SD card slots
Dual batteries in a cartridge system and USB charging
Super Sonic Wave Filter [SSWF] with a special coating which vibrates 30,000 times per second to keep dust or dirt off the sensor
Weight 997 g [2.19 lb]
Body [WxHxD] 144.4 x 146.8 x 75.4mm

Official Olympus OM-D E-M1X function overview video



Stabilisation

One of the main, [and most exciting] upgrades has to be the new image stabilisation. Whilst the OM-D E-M1 Mark II offered pretty impressive image stabilisation itself, featuring three kinds of stabilisation. There was the lens-based image stabilisation that could be achieved with selected Olympus lenses. Then there was the in-body image stabilisation, which operates by shifting the sensor itself. Finally, there's the digital stabilisation, which is produced in-camera. Whilst critically acclaimed, and loved by team PhotoBite, it looks like Olympus has significantly upped its game with the new E-M1X.
According to Olympus, the camera features image stabilisation of 27.5 stops, allowing the camera to capture 50-megapixel shots when shooting handheld. If you use a tripod, Olympus tells us that you can shoot an 80-megapixel image. Although it's only capable of doing this when using an M.Zuiko IS PRO lens.

Official Olympus OM-D E-M1X video capabilities intro video



New AF System

With this new flagship model, Olympus has introduced a brand-new AF system with intelligent subject tracking and a variety of AF target modes. With locked AF, the new Olympus E-M1X can deliver high-speed sequential shooting at a maximum of 60 fps. A maximum of 18 fps is possible when shooting with AF/AE tracking.

Pricing and availability
The new Olympus OM-D E-M1X will be available from late February 2019, [body only] and will cost £2799.99.

Dedicated pre-order offers have been organised with selected dealers to offer
customers a £200 trade-in discount, along with touch and try events. Tap through here for more info.

We'll be getting hands-on with the new beast from Olympus for a full review, soon, so keep your eyes peeled and check back here soon for updates.