Olympus OM-D E-M10 Mark IV Revealed: Compact, Lightweight and Feature-Rich, Is This the Ideal All-Round Camera?
After much recent speculation as to the future of Olympus' rich heritage in the camera world, the brand aims to settle the nerves of its loyal legion of photographers and videographers with the announcement of the Olympus OM-D E-M10 Mark IV. On the face of it, it looks like it could be the perfect camera for serious enthusiast photographers and content creators to home their skills. Read on for a full spec list and overview of this new camera.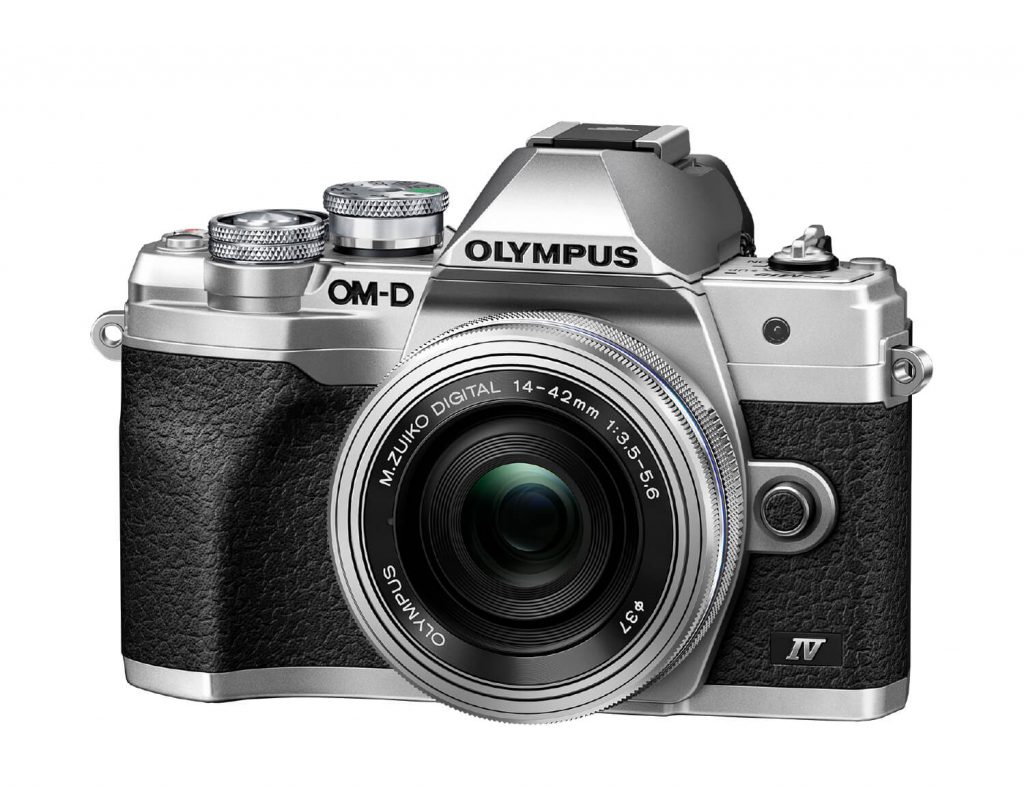 The new Olympus OM-D E-M10 Mark IV follows in the well-trodden tradition of its predecessors in that it is compact and lightweight and comes with an improved grip and a host of pro-level features that are likely to appeal to a broad range of users shooting both stills and video. The camera's 5-axis image stabilisation and flip-down LCD monitor should make the E-M10 Mark IV a great choice for bloggers and anyone wanting to capture sharp images [and selfies] handheld. The camera houses a high-definition electronic viewfinder [EVF] and Olympus's dedicated smartphone application has been developed to help users to learn a range of photography techniques by offering plenty of guidance.
Olympus OM-D E-M10 Mark IV: Key Features
Improved grip with extension at the rear for simple selfie shooting
In-body 5-axis image stabilisation giving [up to] 4.5 EV steps of compensation
New 20 MP Live MOS sensor
15 fps high-speed sequential shooting
Improved C-AF for continuous focusing on moving subjects
Face-Priority/Eye Priority AF that focuses on faces in profile or when looking down
AUTO mode – SCN [Scene] mode – AP [Advanced Photo] mode & Art Filters
Flip-down LCD monitor for simple selfies
4K video with 5 axis image stabilisation
Wi-Fi and Bluetooth®
USB chargeable battery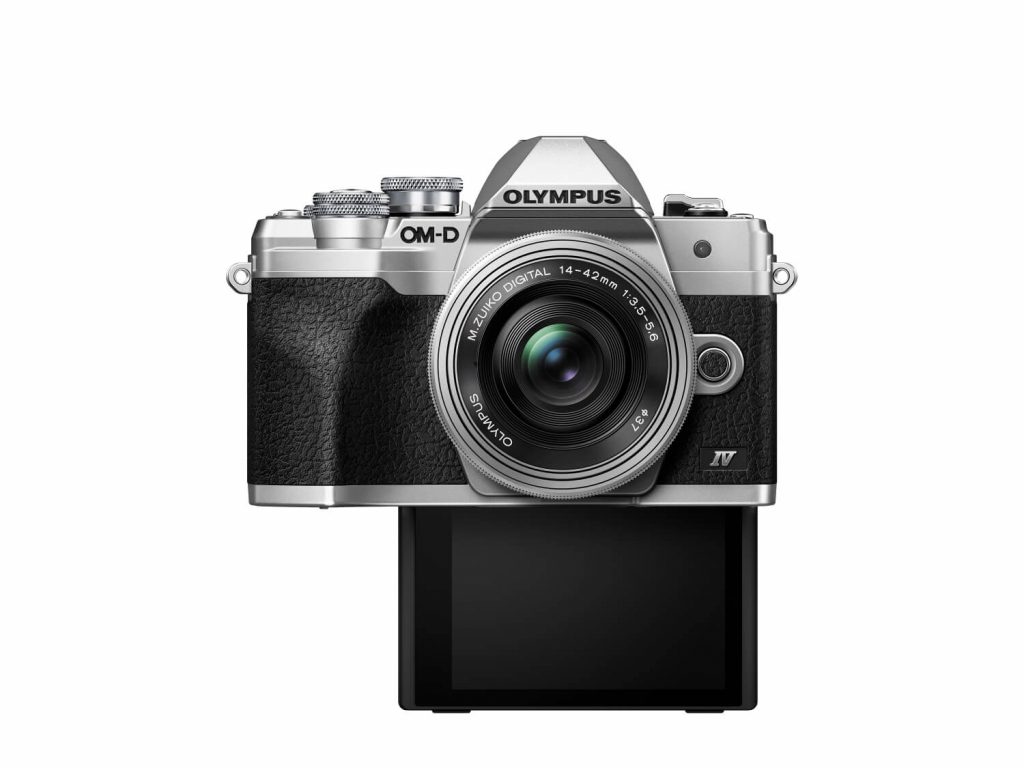 Uncompromising portability
Central to the Olympus brand's popularity and aside from the unquestionable image quality that can be expected from products from across the range, is the portability of their devices. Olympus was first out of the gates with the Micro Four Thirds [M43] format and, aside from the silly name, it really did beat the competition in scaling back of size and weight from traditional DSLR-format cameras. In fact, Olympus's cameras are smaller and lighter than most, if not all, mirrorless cameras from other brands and the new E-M10 Mark IV is the smallest OM-D in the range. The decreasing size and weight of cameras have been huge sales angles for many camera brands in recent years and at around half the size and weight of other interchangeable lens systems, Olympus continues to win in this area.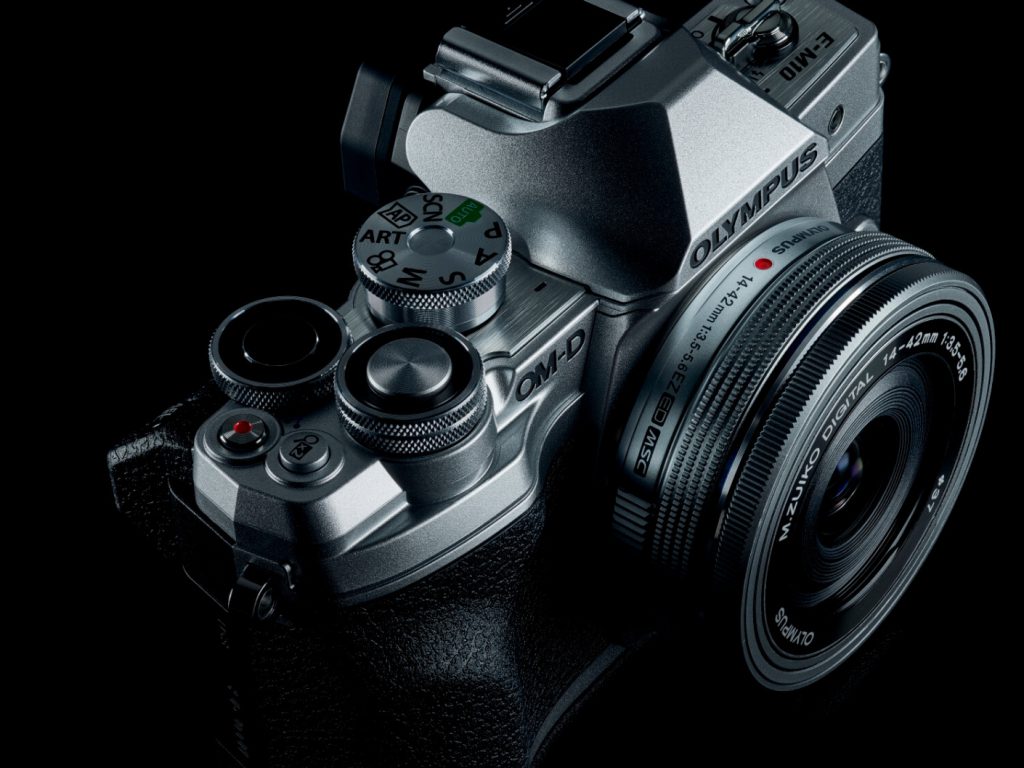 In short, we have a feeling that Olympus may have just delivered a camera that ticks a lot of boxes for many an avid photographer and videographer. It's so light, small and is packed with great features and upgrades from its predecessor. It's bound to make many an Olympus fan very happy, not to mention turn the heads of those coming into the camera market for the first time and looking for the perfect all-rounder!
Pricing and availability
The OM-D E-M10 Mark IV will be available from mid-August [2020] at 699.00 EUR [Body only RRP] and 849.00 EUR for the M.Zuiko Digital ED 14-42mm F3.5-5.6 EZ Kit. See more at Olympus' official website.