Nikon Z 50: New ASPC Z-Mount Camera for the Masses
Today, Nikon has unveiled the Nikon Z 50, the latest Z-mount camera to their mirrorless family and it has a few interesting tricks up its sleeve. This, plus the announcement of the very first NIKKOR Z DX lenses and great value bundles.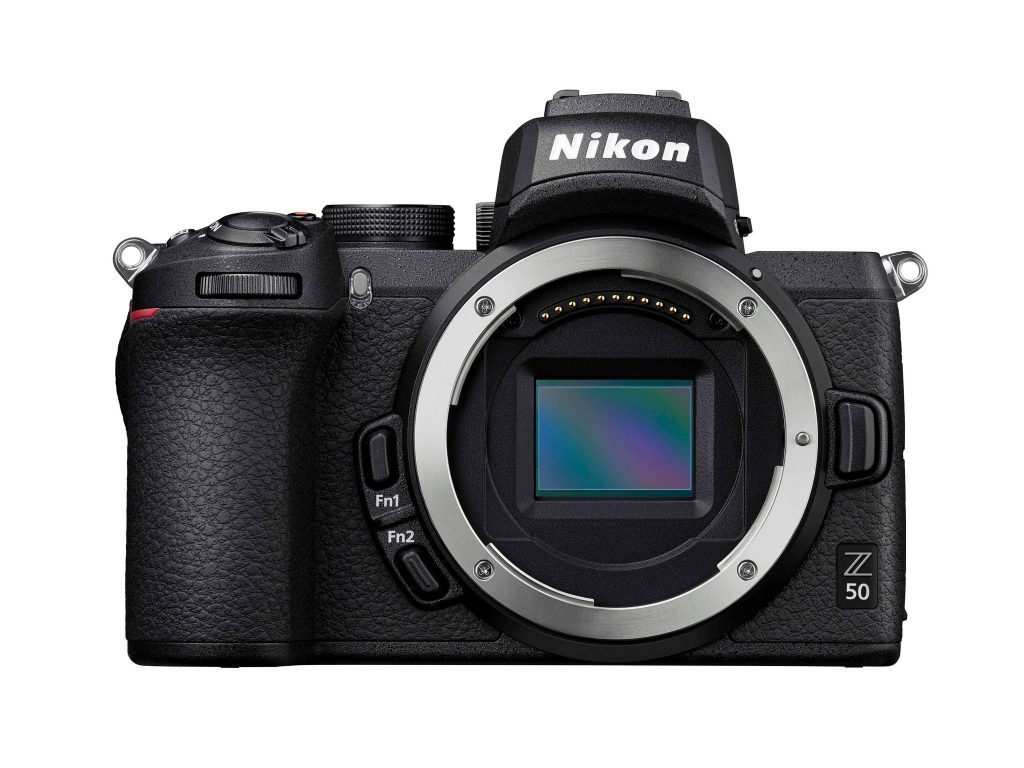 PhotoBite was invited for a hands-on preview in the centre of London ahead of today's official announcement and, ahead of our first road-test review, we've got the full breakdown of what to expect when the camera and new lenses becomes available this winter.
In many ways, the timing of Nikon's latest release couldn't be better. When the Nikon Z 7 and Nikon Z7 cameras, Nikon's landmark leap into the world of mirrorless cameras came to market, it was a real uncertainty as to how they would be received. Happily, [both for Nikon and the early adopters] the new models have exceeded expectations and now, we've been lucky enough to lay hands on their new baby brother, and it seems like it's destined to be another big hit.
The new Nikon Z 50 is the first Z series DX-format mirrorless camera and lands with the very first two NIKKOR Z DX zoom lenses; the NIKKOR Z DX 16-50mm f/3.5-6.3 VR and the NIKKOR Z DX 50-250mm f/4.5-6.3 VR.
Nikon Z 50 key features
20.88 MP Sensor
11fps
395g
ISO 100 – 51,200
209 AF points (in DX format) approx 90% frame coverage
2x customisable function buttons / sub-command dial / popup speedlight
Creative picture control – 20 types of creative options
Effects can be adjusted from 0-100 – Applicable for both video and photo
Dual detect optical VR
3.2 inch 1040 dot monitor
Selfie mode – monitor tilts 180 degrees to face user with touchscreen functionality
iMenu – instant access to multiple settings
EVF – 2.4m dot screen approx 100% frame coverage
Silent photo shooting function – 1st for a Nikon DX format camera
Full-frame 4K UHD video [uncropped]. Video alos available in selfie mode
Auto time-lapse and slo-mo video functions
Max shutter speed 1/4000s
The new Z 50 from Nikon stands to serve as a great option for photographers, videographers, vloggers and content creators who are looking for a small scale, lightweight camera that's feature-rich. It's an ideal mirrorless that sits in Nikon's enthusiast segment alongside the D7500 and D500 DSLRs and great for stepping up from smartphone shooting. The Z 50 can share files easily and is enabled by the recently updated version 2.6 of Nikon's Snapbridge application.
Robert Harmon, Senior Commercial Planning Manager, Nikon UK, says: "Whether your passion is photography or video, Nikon's new Z 50 mirrorless system camera offers an exciting blend of creativity and power. Aside from the new NIKKOR Z DX lenses, you get seamless compatibility with all Z mount lenses. And if you have F-mount lenses and accessories in your bag, you can use them too. It doesn't matter whether you're a Nikon DSLR owner or a first time Nikon user: the Nikon DX mirrorless system gives you plenty of room for growth."
Pricing and availability
Nikon Z 50 & NIKKOR Z DX 16-50mm f/3.5-6.3 VR – £989
Nikon Z 50 & NIKKOR Z DX 50–250mm f/4.5–6.3 VR & NIKKOR Z DX 16-50mm f/3.5-6.3 VR – £1,199
Nikon Z 50 & FTZ mount adapter kit – £989
Nikon Z 50 & NIKKOR Z DX 16-50mm f/3.5-6.3 VR & FTZ mount adapter kit – £1,129
Nikon Z 50 body only – £849

See more at Nikon's dedicated web page.