Nikon Debuts the NIKKOR Z FULL-FRAME ULTRA-WIDE-ANGLE ZOOM
Nikon has announced the arrival of the NIKKOR Z 14–30mm f/4 lens to their range of new full-frame S-Line lenses, which have been designed for Nikon Z mirrorless cameras.
Nikkor Z 14-30mm f/4 key features

Filter-ready: Takes 82 mm filters without the need for filter holders
NIKKOR Z: designed around the wide Nikon Z mount, this new lens promises to capture more light across the whole frame
S-Line design: Anti-reflective Nano Crystal Coat. Smooth, silent multi-focusing system
Customisable control ring: For manual focusing [default], aperture control [ideal for iris transitions when shooting video], or exposure compensation
Videography in mind: Silent aperture adjustment. Reduced focus breathing and
focus-shift while zooming
Compact & weather resistant: Takes up minimal space when not in use. Extensive sealing protects from dust and moisture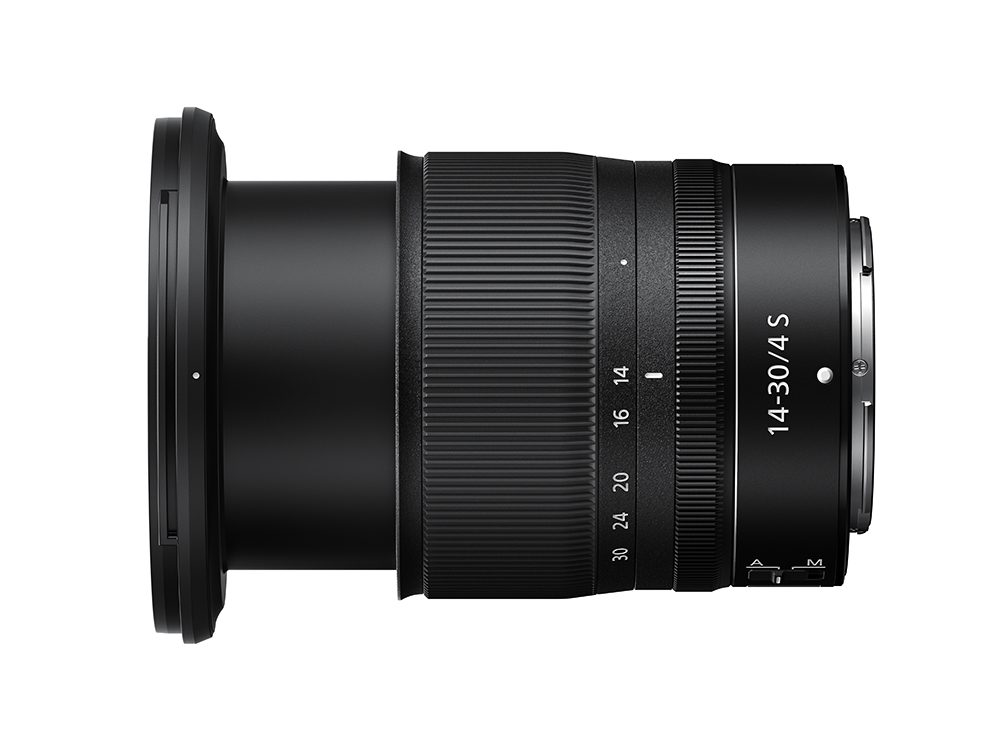 With a compact frame and completely flat front element, this new retractable ultra-wide-angle zoom should come as big news for Nikon Z photographers as Nikon assures us that it's excellent for stills photography and even better for videography.
All of the new lens's attributes, i.e. compact build, retractable lens mechanism, and extensive weather sealing, should lend this lens for photographers and videographers on the move. This, plus that fact that newly developed NIKKOR Z optical formulas, along with speedy communication between the lens and camera, assure that any distortion, [which can be quite normal in wide-angle photography] is reduced.
The new NIKKOR Z 14–30mm f/4 lens is the world's first full-frame ultra-wide-angle lens that has been built with a completely flat front element. This design feature enables the application of 82mm filters without the need to use a filter holder.
Tim Carter, Senior Product Manager, Nikon UK, told PhotoBite: "This ultra-wide NIKKOR Z zoom will let Nikon Z owners capture creative stills and movies anywhere. The compact, retractable and lightweight build mean you can slip this lens into smaller bags; perfect for travel. The chance to use filters so easily is a great opportunity to gain more creative control."
Pricing and availability
The new Nikkor Z Full-Frame Ultra-Wide Angle Zoom lens will be available from April 2019 and will cost a cool £1349 [RRP].