Are You the Next Big Thing in Photography?
The Photography Show [NEC Birmingham, this March 18-21st], have announced, what they have labeled a 'once-in-a-lifetime opportunity' for an up and coming photography talent to get fast-tracked into a professional career. This competition will seek to find one talented individual, who wants to make the transition to becoming a professional photographer.

Their competition will seek to find a single person, who wants to make the transition from enthusiast/amateur to becoming a professional photographer.
Submit your application HERE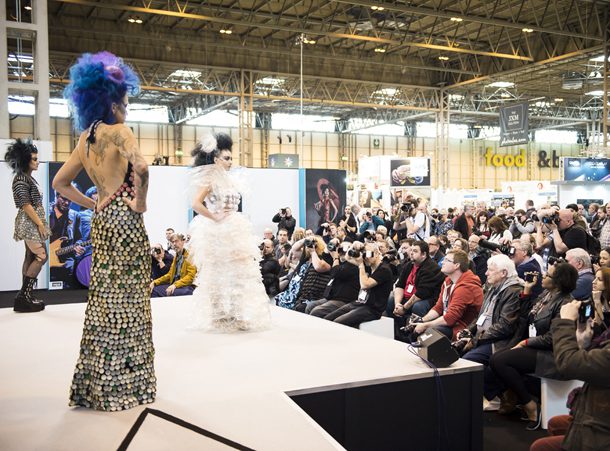 The Photography Show 2015, NEC
Entrants will need to submit a 60-second video telling them why they think they should win the competition. The judges will be looking for original ideas with flair; it's the content and message that counts, not the production. Entrants must also submit 3 of their best images to demonstrate their creativity and passion. The deadline for applications is 17 February 2017.
A shortlist of 10 entrants will be selected to take part in the 3 below challenges. The shortlist will be announced on 3 March 2017.
Challenge 1: Ahead of the Show, the shortlist will be asked to submit a selfie. They will again be judged on creativity and originality and a technical spec of how the image was created will be required to prove it is a self portrait. This time, production values will also be important.
A shortlist of 5 will be selected and invited to attend The Photography Show on Monday, 20 and Tuesday, 21 March.
Challenge 2: In the morning on the Monday, participants will be set a photography challenge, to be completed within 2 hours inside the exhibition (Hall 5).
Challenge 3: In the afternoon, participants will be paired up to take another image; shadowed by a judge to see how they work together.
A shortlist of 3 will be selected for the live photo shoot.
Live photo shoot: This last challenge will have a focus on communication and directing skills, judged by a panel of well-known industry representatives. The session will start at 13:00 on the Live Stage on the Tuesday of the show.
The winner will then be announced live on stage.
Submit your application HERE