New Seagate & Lacie Portable Hard Drives Unveiled
Seagate Technology has unveiled a number of new storage solutions including new solid state drive offerings from CES 2019, which have been designed to help with creatives workflow in our current, data-heavy lifestyles.
People are blessed with ever more ways in which to consume content nowadays, driving the need to create, distribute and manage data efficiently. According to a recent IDC whitepaper, five billion users interact with data each and every day. By the time we get to 2025, this number is expected to rise to six billion, or 75% of the earth's population.

Of these six billion people is expected to produce [at least] one interaction every 18 seconds, taking the amount of data created worldwide to 175 zettabytes by 2025.
Jeff Fochtman, vice president of marketing for Seagate, told Photobite: " "Today's digital world impacts businesses and consumers globally. Companies are increasing digitisation and consumers are embracing personalised, real-time data interactions. With these changes come higher expectations for managing data. With over 40 years' experience in data management, Seagate is continuously innovating to prepare customers for this new era of data resilience. Our new lineup of data storage solutions empowers consumers to efficiently manage their video, photos, and documents, at home, in the office, or on-the-go."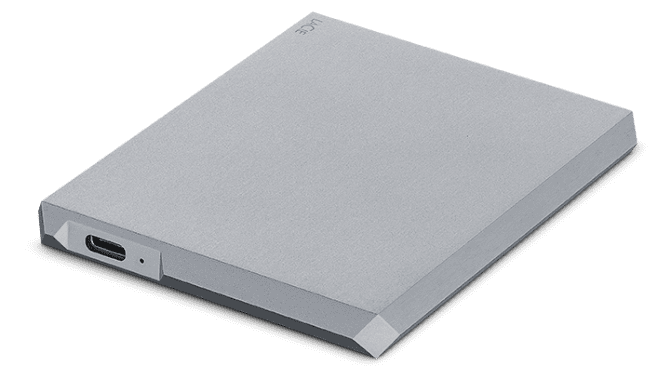 Seagate's latest storage products includes a number of solutions that we believe will be appealing to both Photographers and videographers:

LaCie Mobile Drive
What's in the box?
LaCie Mobile Drive
USB-C cable
USB 3.0 cable
Quick start guide
LaCie Toolkit: backup and mirroring software
Boasting up to 5TB of space, there's room for plenty of data. That shoukd be good for around 500K high res photographs or around 165 hours of video.

With Mac®, Windows®, USB-C, and USB 3.0 compatibility, access with these devices should be really simple. Offering a one-click [or] automatic backup options, file storage should prove to be simple, smooth, and by the look of the products, stylish, too. Watch Lacie's short introduction video below for more.


LaCie Mobile SSD

What's in the box?
LaCie Mobile SSD
USB-C cable
USB 3.0 cable
Quick start guide
LaCie Toolkit: backup and mirroring software
LaCie's new Mobile SSD come in up to 2TB capacities, promising to deliver high-speed performance, keeping workflow as smooth as possible, day in, day out. 

Storage-wise, users can expect volumes along the lines of 200K high res photograph files or 65 hours of video.

The new external solid state drive couples [up to] 540MB/s of transfer speed with USB-C, USB 3.0, Windows®, and Mac® compatibility. This, with the new 'diamond-cut' design, which has been revealed to celebrate Lacie's 30th anniversary.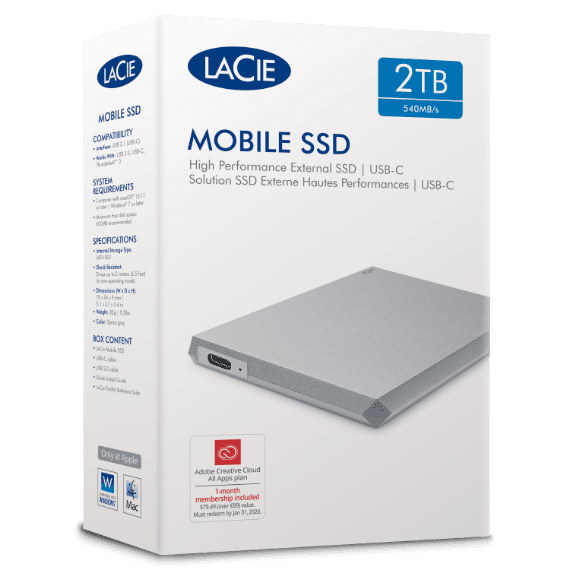 Backup Plus Ultra Touch, Backup Plus Slim, and Backup Plus Portable
Seagate has also designed a new family of three, Seagate branded, premium portable hard drives for ease of use, various capacities, performance and portability.

Watch Seagate's short introduction video for the new Backup drives below.