New Limited Edition Gold Plated Art Lens Announced by Lomography
Lomography has announced a brand new, limited edition art lens to its range; the Daguerreotype Achromat 2.9/64 Art Lens in brass and with a gold plated finish
Lomography's reinvention of Charles Chevalier's 19th-century optical design is a powerful tool for modern-day photographers and cinematographers, and this limited edition Art Lens allows you to easily switch between crisp sharpness and silky soft focus.
Practical photography was invented in 1839 with the combination of a Chevalier Achromat lens attached to a Daguerreotype camera. The Chevalier lens immersed images in an alluring veil of light and created hazy, soft images. Lomography's Daguerreotype Achromat 2.9/64 Art Lens is a modern reinvention of this lost aesthetic.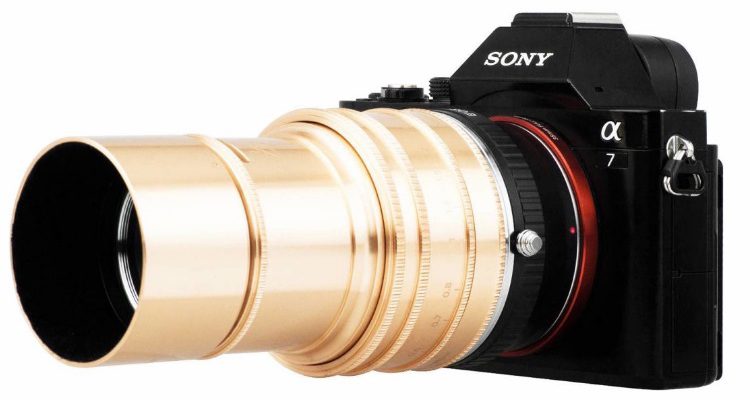 Using the lens, you can create beautiful bokeh effects with a set of custom-made aperture plates, and produce striking lens flares with a set of additional gold aperture plates.
Designed and handcrafted in a small facility, Lomography's collection of Daguerreotype Achromat Art Lenses are available in Canon EF and Nikon F, although they can easily be modified to fit many other cameras, using adapters, such as the excellent solutions from MTF.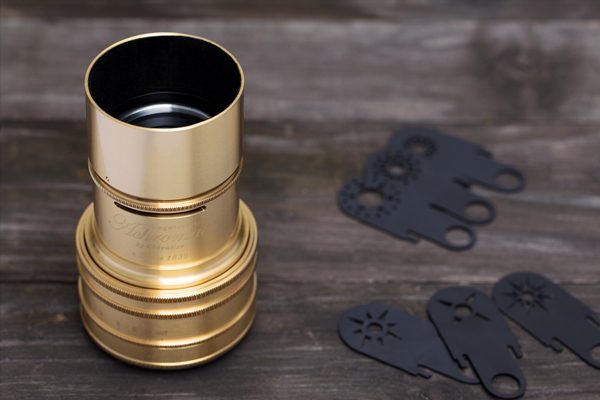 Technical info
Focal Length: 64mm
Maximum Aperture: f/2.9
Apertures: Waterhouse aperture stops, up to f/16
Lens Mounting Profile: Canon EF, Nikon F
Closest Focusing Distance: 0.5m
Focusing Mechanism: helicoid
Image circle: 44mm
Field of view: 37 degrees
Filter Thread: 40.5mm
Electronic Contacts: No
Lens Construction: 2 elements in 1 group
Pricing and availability
The new Daguerreotype Achromat 2.9/64 Art Lens in brass and with a gold plated finish is available now at £479
Take a look at this short film from Lomography, which shows the new lens mounted on various camera bodies: