New Hybrid Instax Square SQ20 Instant Camera from Fujifilm Unveiled
During the many Photokina announcements today, we learned that Fujifilm is adding a second hybrid instant camera to the Instax lineup of cameras – the Instax SQUARE SQ20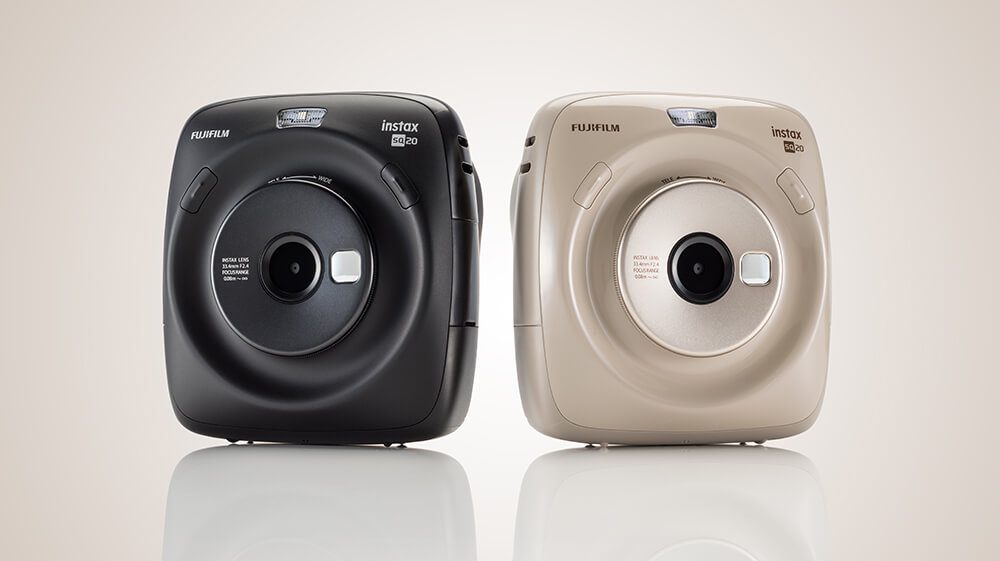 Compatible with Fujifilm Instax SQUARE format film and armed with a digital sensor and processing tech on board, this new camera gives the user an ability to choose images, editing them ahead of printing if desired.
INstaThis new instant camera comes packed with a mixture of functions, such as 'Motion Mode' which can capture and print a moving subject allowing the capture of evermore dynamic pictures. The new 'Motion Mode' lets users record video footage for [up to] 15 seconds; selecting their favourite frame before printing with the Square film. 
There's also a 'Time Shift Collage' function, which allows users to stagger up to four images, each with a time difference and with a single press of the shutter. The special filter 'Sequence' can then add effects to the shots.
As with most Fujifilm Instax cameras, you'll find a useful 'selfie' mirror on the front of the camera, to help with composition, and the LCD screen will allow for monitoring before using up those valuable prints!
Pricing and availability
The new Fujifilm Instax SQ20 will be with us from October 20, 2018, will be available in Beige and Matt Black and is expected to come in at £179.99 [SRP].