New Benro Tortoise Series Tripods: Perfect for Portability
Tripod, bag and camera accessory brand, Benro, is on something of a roll right now and rounds up its trio of product announcements with news of the all-new Tortoise Series tripods.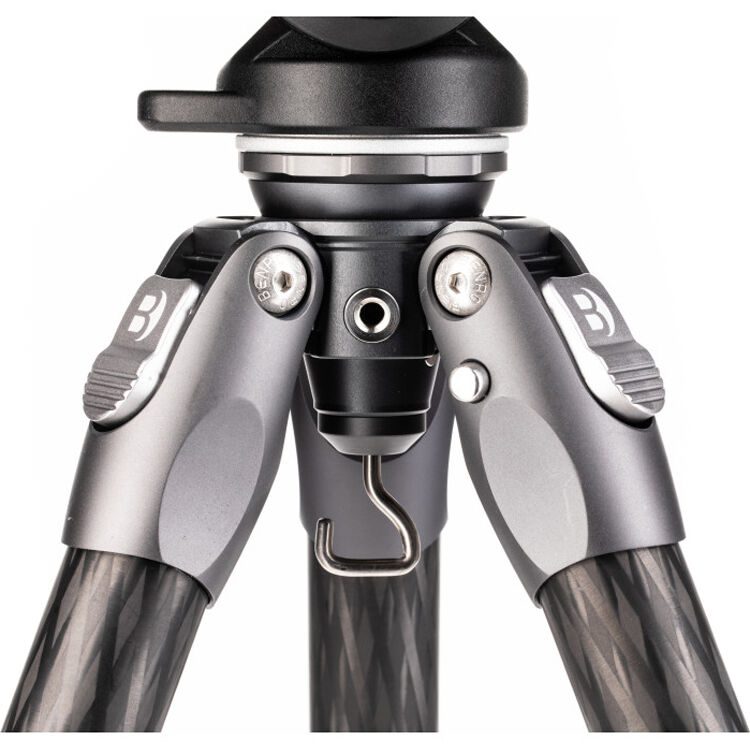 The new Tortoise Series tripods from Benro have no centre column, which helps them shave off weight and allows them to collapse down to less than 8cm diameter. This makes them one of the most
compact and portable in Benro's impressive and broad range. There are seven models; five designed for photo and two for videographers including a miniature version for tabletop or extreme low-angle shooting.
Benro is a brand that can boast a good number of patents and many of these are apparent in the new Tortoise Series. A removable centre column can be added for those who are looking for extra height.
Key Features
Extends [up to] 164cm
Maximum load of [up to] 18KG
New braided Carbon Fibre composite tubing in tripod legs
Simple twist-lock system
The new range is the first to feature Benro's auto-hold leg adjustment feature in a compact range. Users need only move the trigger at the top of each tripod leg to the 'open' position, then adjust the leg to the required angle, then press the locking-button to hold fast.
The five photo tripods in the Tortoise series are available in kits with Benro's recently announced GX low-profile ballheads. The two models in the video range are also available in kits with the popular, specialist S4PRO video head. The Benro GX heads highlight an Arca-compatible camera plate for universal usage. All models also boast Benro's three-step self-adaptive rubber feet for improved stability and come with a spare set of spiked feet for varying terrains. There's also a carry-case, so everything you need to get going!
Benro Brand Manager at Uk distributor Mac Group Europe, Mark Hoskins, said: "These Tortoise tripods are small but mighty, offering great stability. They are light enough to be effortlessly portable; they can easily be stowed in a bag or backpack, yet robust enough to be trusted in any shooting situation. We have designed Tortoise to be a working core part of a photographers' kit, not just an additional convenience, offering the ultimate trio of portability, versatility and strength."
Pricing and Availability
The Benro Tortoise Series of tripods are available now from selected dealers. Benro Tortoise 03C + GX25 kit – £220 [RRP] – 14C + GX25 kit £260 [RRP] – 24C + GX30 kit £280 [RRP] – 34C + GX35 kit £310 [RRP] – 35C + GX35 kit £320 [RRP] – 24CLV + S4Pro video kit £340 [RRP] – 34CLV + S4Pro video kit £360 [RRP].

See more at Benro's website.