New 100-400mm Ultra-Telephoto Zoom Lens from Tamron
Tamron has announced development of the 100-400mm F/4.5-6.3 Di VC USD, a brand-new 'ultra telephoto' zoom lens for full-frame cameras, promising superior image quality, advanced features, and a lightweight, compact form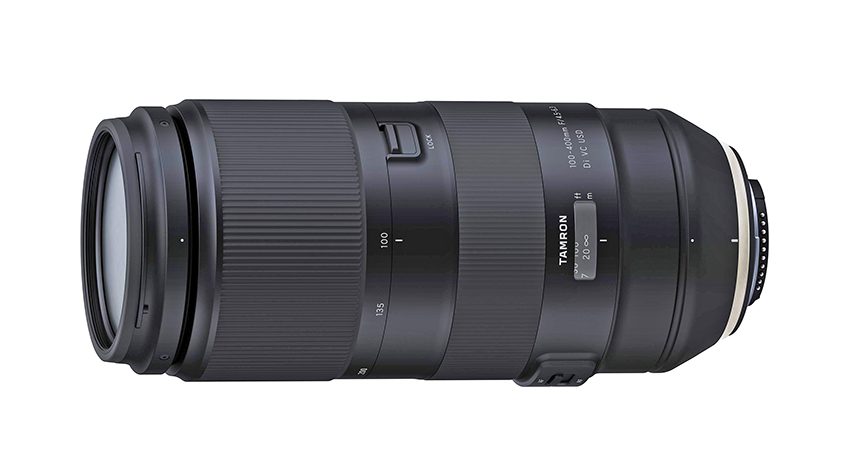 The new 100-400mm F/4.5-6.3 Di VC USD telephoto lens from Tamron
The optical design of the new lens includes 3 LD [Low Dispersion] lens elements for greater aberration reduction and Tamron's eBAND Coating for anti-reflection performance.
At 1,115g the lens is the lightest weight in its class and features magnesium material in key areas of the lens barrel to improve weight reduction, strength, and portability. The lens also promises fast and precise autofocus performance and consistent VC [Vibration Compensation], thanks to the high-speed Dual MPU [Micro-Processing Unit] control system that is found in the latest Tamron lens models.
The 100-400mm is compatible with Tamron's 1.4X tele converter that multiplies the lens's focal length, and the Tamron TAP-in ConsoleTM which enables lens customizations for focus adjustments, VC mechanism adjustments and more. Additionally, an Arca Swiss compatible tripod mount is available as an optional accessory.
This combination of features and optional accessories join to create a lens that photographers everywhere will enjoy using in various shooting situations, including low-light conditions that require hand held operation as well as those where convenient attachment to a tripod is preferred.
Pricing & Availability
Unfortunately, as news of the new lens came in, it wasn't accompanied by pricing or any available dates. Watch this space and we will update as soon as we hear of any further news.