Nanlite PavoTube II 15C/30C Revealed
Nanlite is proving to be no slouch when it comes to rolling new products into 2023 with more announcements coming in the shape of the new PavoTube II 15C/30C LED light strips. But how do they stack up?

Lighting brand, Nanlite has announced the new PavoTube II. Since the launch of the original PavoTube lights in 2020, Nanlite says that it has been 'listening to commercial production teams, film crews and photographers across the globe' to produce the new PavoTube II lights, which blend RGBWW colour technology with apparent high-quality colour rendition and accurate colour reproduction. Team PhotoBite is planning a test in the near future, so please stay tuned to our YouTube channel for that. Hit the bell for notifications, etc, etc.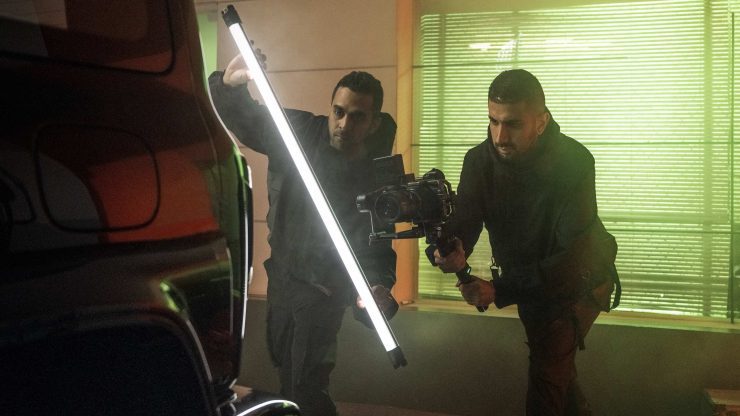 Nanlite tells us that both the new PavoTube II 15C and 30C have new internal components and outside casing. The LED chips on PavoTube II 15C & 30C are wrapped by diffusion materials so they can give better performance for shooting highly-reflective objects or when you use them as in-frame practical lights. They've also shortened caps on both ends enlarging the illumination area of the tubes. See below for Nanlite's launch event video.
PavoTube II 15C&30C Key Features:
• RGBWW Colour Mixing Technology
• High colour rendition scores, CRI Avg 97, TLCI Avg 98, TM-30 Rf Avg 94, TM-30 Rg Avg 101 10% and 20% brighter respectively than the previous version
• Wider CCT Range of 2700K-7500K
• G/M±150 adjustment functionality
• More power in the same size with PavoTube II 15C/30C 10% and 20% brighter respectively
• Two knobs and one button for intuitive operation
• Multiple control methods, including 2.4G, Bluetooth, NANLINK APP, DMX/RDM
• PD3.0 [Power Delivery] charging, power supplying and firmware updating via the Type-C port
• 15 Built-in practical effects
• Extended illumination area with shortened caps on both ends
• LED chips obscured with diffusion materials
The PavoTube II 15C and PavoTube 30C both feature a CCT operating range of 2700-7500K with G/M±150 adjustment. Both tubes are also claimed to have slightly more powerful output if compared with the previous models. According to Nanlite, the PavoTube II 15C and PavoTube II 30C are 10% and 20% brighter respectively.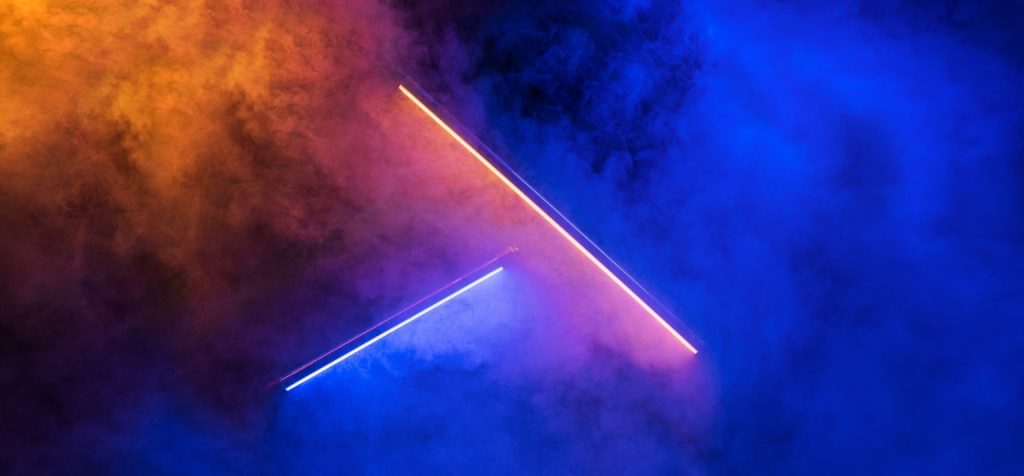 Onboard controls on the PavoTube II 15C and 30C have been optimised with a more intuitive two-knob operation. Now, one short press of the dimmer button reinstates the previous intensity setting instantly. Both tubes have built-in Bluetooth and 2.4G modules with NANLINK APP controllability. Multiple parameters are customizable under CCT/HSI/FX modes. The lights also support wired DMX/RDM for control in groups.
The PavoTube II 15C hosts a 14.8V/2200aAM lithium battery and the PavoTube II 30C has a 14.8V/4400mAH lithium battery. They can be powered by connecting the included 15V/2A and 15V/4A power adapters [respectively].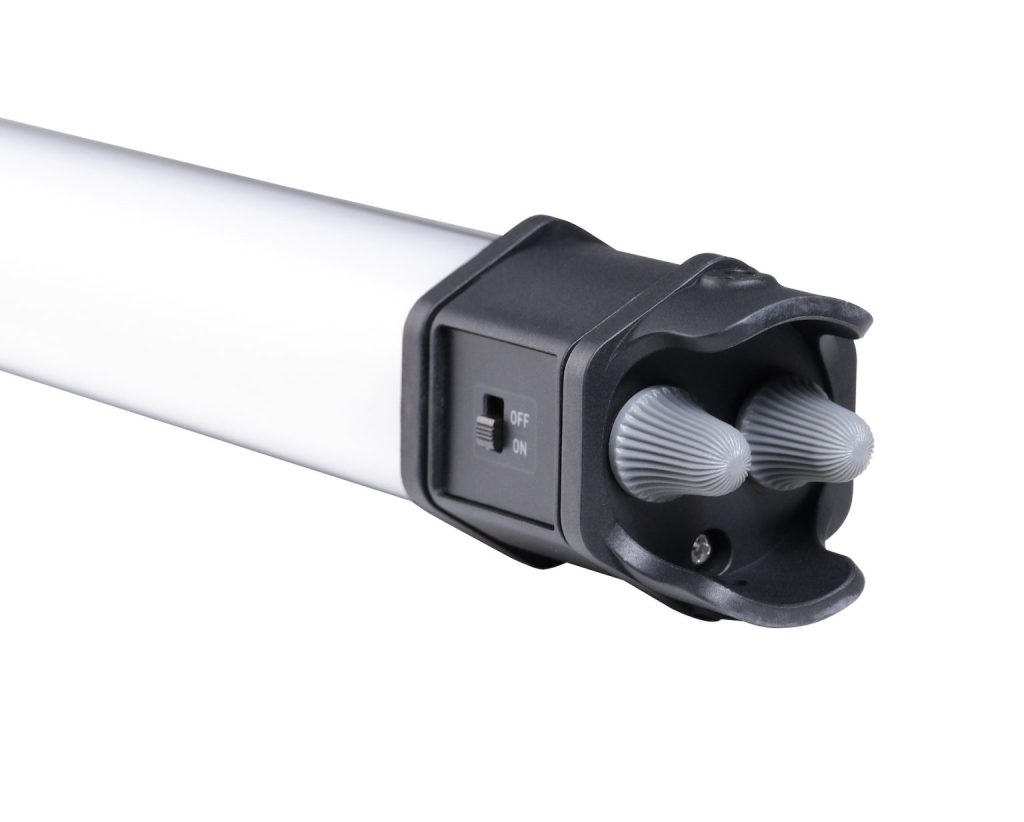 Pricing and Availability
The PavoTube II 15C and the PavoTube II 30C are available from April 2023 with [inc VAT] pricing as follows.
Nanlite Pavotube II 15C 1 Kit Tube SRP £226.80
Nanlite Pavotube II 15C 2 Kit Tubes SRP £402.00
Nanlite Pavotube II 15C 4 Kit Tubes SRP £795.60
Nanlite Pavotube II 30C 1 Kit Tube SRP £330.00
Nanlite Pavotube II 30C 2 Kit Tubes SRP £619.20
Nanlite Pavotube II 30C 4 Kit Tubes SRP £1228.80
See more about the new lights and others in the range at Nanlite's native webpages.