Nanlite FS-300B Revealed: A Budget-Friendly Bi-Colour Studio Monolight
Nanlite has revealed the new NANLITE FS-300B bi-colour monolight. The newest addition to the brand's burgeoning FS range of LED lights. With bi-colour lighting control, they arrive as a budget-friendly option for anyone shooting in conditions that demand a range of colour temperatures.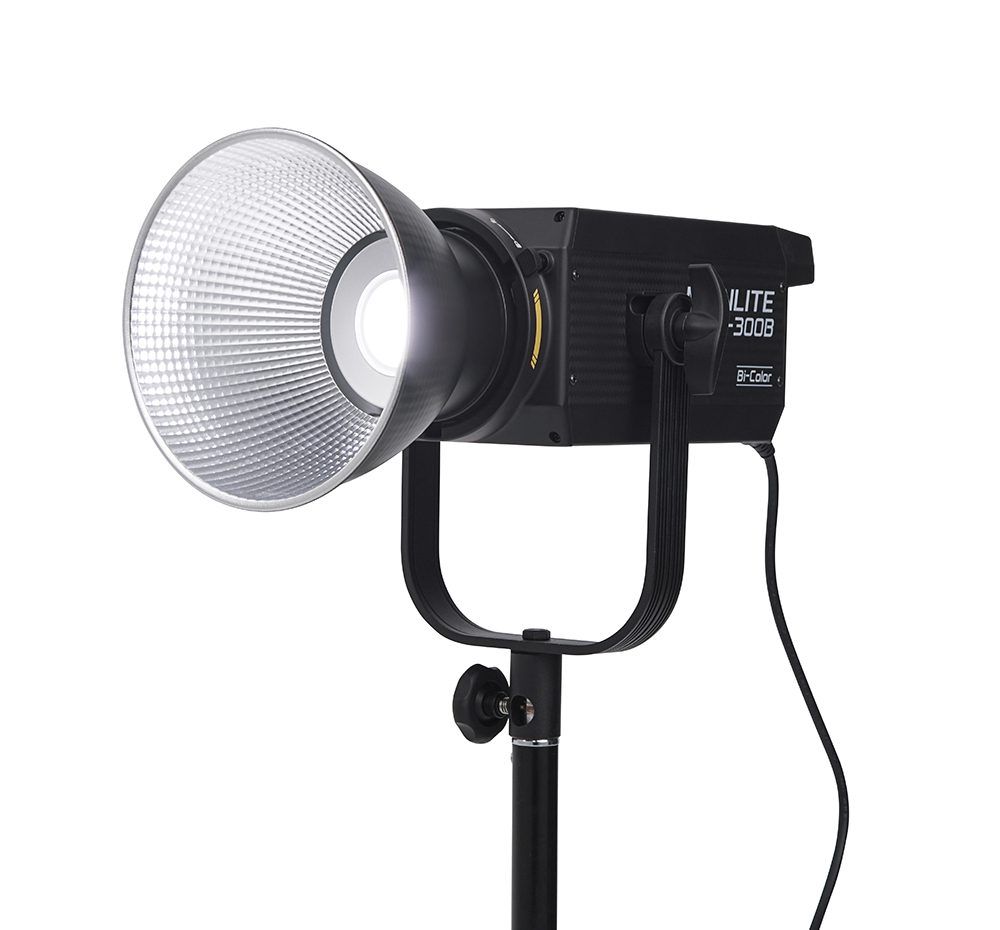 NANLITE's impressive rollout of studio-based LEDs continues to gather pace with the launch of the NANLITE FS-300B. The latest product to land from the lighting brand's stable, offers a greater level of flexibility while choosing the right CCT [Correlated ColourTemperature] for a range of applications including video, photo and even live productions. As is common with all Nanlite products, the light promises to deliver 'outstanding' lighting levels, 'excellent bi-colour performance', and 'seamless software/hardware integration'.
Nanlite FS-300B Key Features
Bi-colour monolight with a wide CCT range of 2700K to 6500K
Outputs 11,130 lux @1M [light only, 5600K] and 38,720 lux @1M [with reflector, 5600K]
High colour fidelity with an average CRI of 96 and average TLCI of 97
Two output modes available-both constant and maximum modes
12x built-in effects, customisable with brightness, colour temperature and speed
1.3-inch OLED display, two knobs and one button user interface
Bluetooth/2.4G/wireless controller [optional] / Nanlink mobile app compatibility
Bowens Mount and umbrella holder
Cooling system, [with the option to turn the fan off for silent operation]
Firmware updatable via USB-A port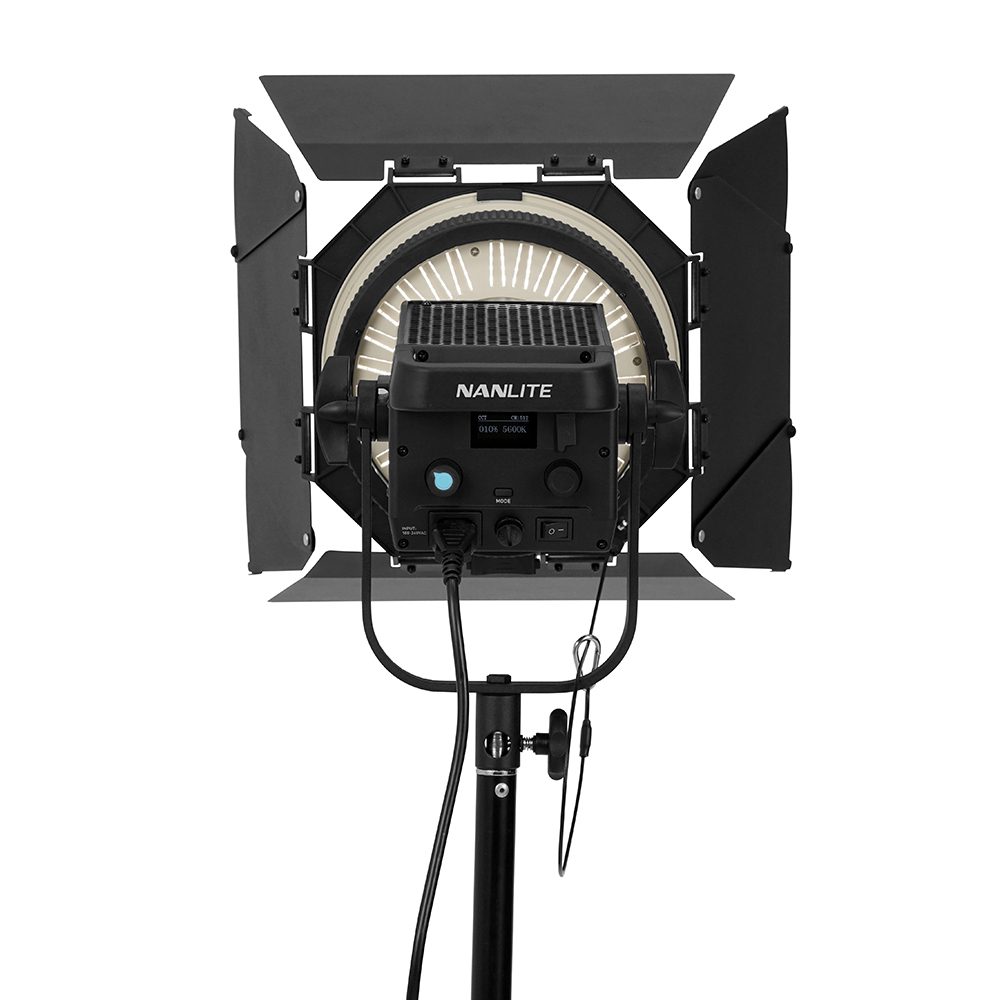 The FS-300B's provides 11,130 lux @ 1M [5600K] of luminescence. When used with the [included] reflector, the light output boosts to an impressive 38,720 lux @ 1M [5600K]. it also promises a consistent output while changing the CCT range, all the way from 2700K to 6500K, when in the constant output mode. Whilst in maximum output mode, priority is given to maximum brightness; a pro-level feature that's designed to save time spent on repeated adjustments during shoots. The colour output quality from the FS-300B is in line with other Nanlite lights, with an average CRI of 96 and an average TLCI of 97. With this, the FS-300B promises its users the ability to capture life-like colours
The new Nanlite FS-300B offers 12 built-in effects that can be adjusted by brightness, colour temperature and speed. This allows the FS-300B to be used in a broad range of applications, producing advanced lighting effects with simple operation. The new light has an all-in-one structure, with two knobs, a single button user interface and an OLED display, which gives convenient and intuitive operation. It also offers shortcuts for presets in order to simplify control by quickly recalling previous, saved settings. With built-in Bluetooth and 2.4G module support wireless controller [an optional extra) and Nanlink app control, users can adjust various settings including DIM, CCT and special effects with ease.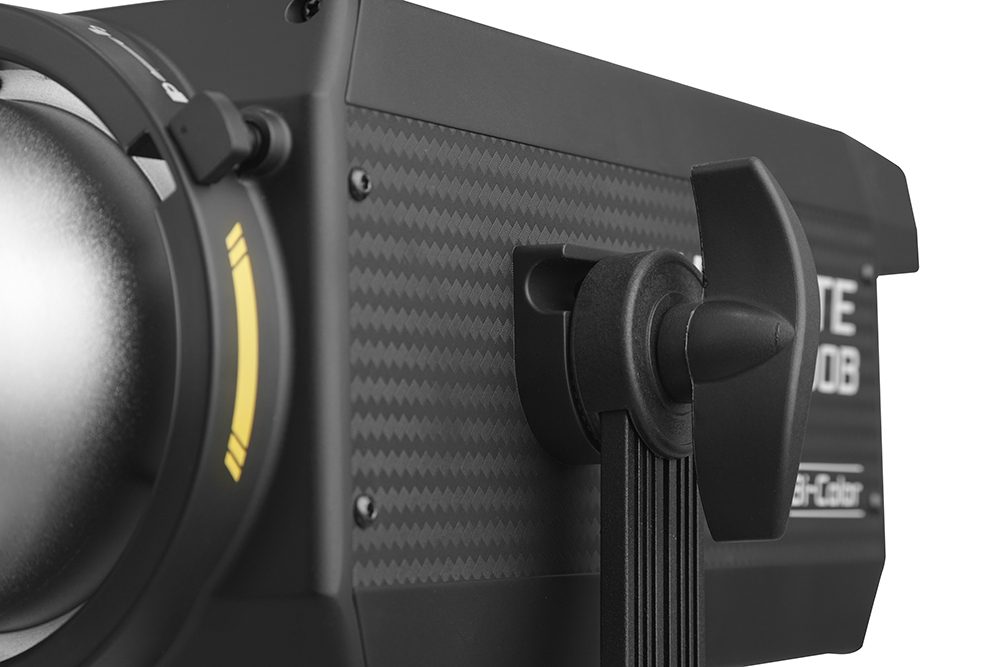 The native NANLINK app gives the option for the new FS-300B to be combined with other FS-300B's to control in sync. It's also compatible with both native and third-party modifiers via the widely-used Bowens Mount and umbrella holder and its cooling fan means that the FS-300B can stand up to relentless and prolonged use, guaranteeing a decent lifespan. The fan can also be completely switched off to eliminate noise interference for those who need a silent operation, although maximum output power is reduced to 25% when the fan is turned off.
Pricing and Availability
The NANLITE FS-300B is available in the UK from August 2022, [exact date tba] at an RRP of £432.00 [inc VAT].
---