Meet Ellie: The New Evolution in Universal L-Brackets from 3 Legged Thing
Award-winning, British imaging accessory manufacturer, 3 Legged Thing has unveiled a brand-new progression in the world of universal L-Brackets. The latest in the brand's impressive and innovative lineup of products, the 3 Legged Thing Ellie, delivers a new dimension of adaptability with a broad range of cameras.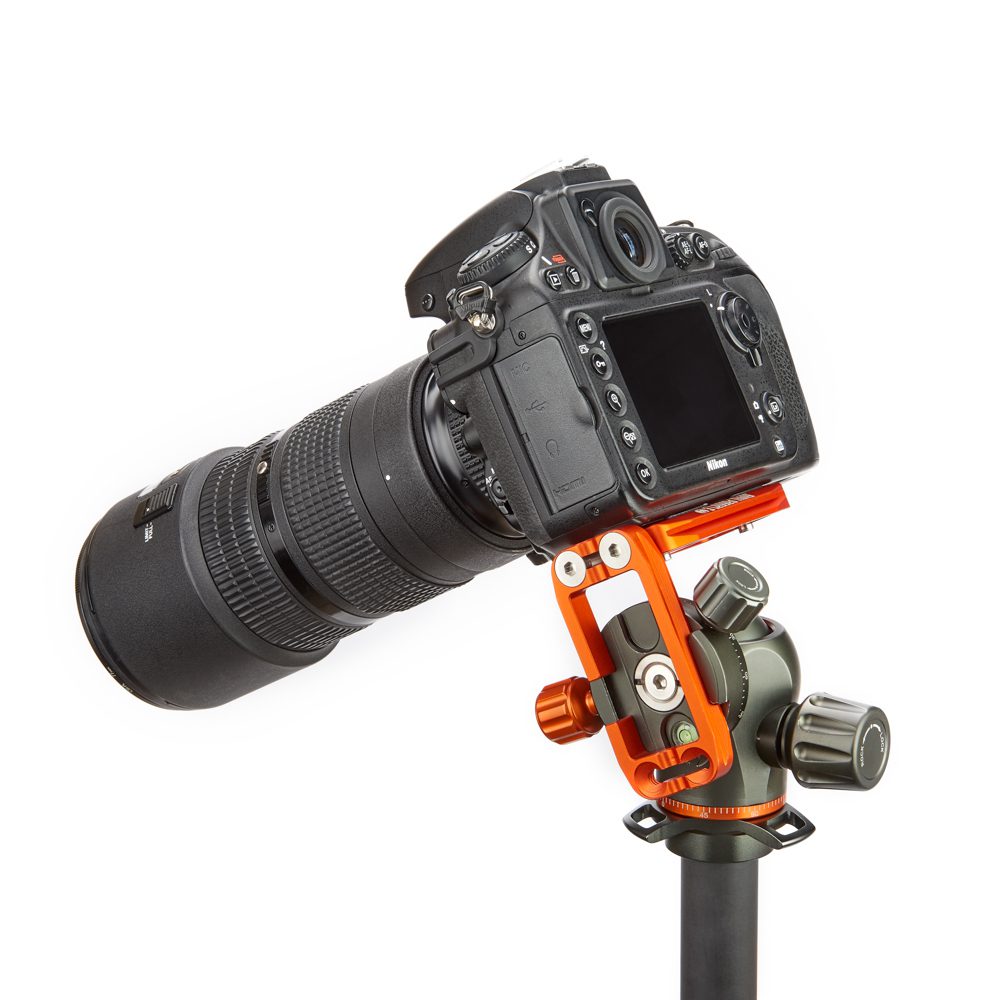 L-Brackets are generally used to switch from landscape to portrait when using a tripod, to maint a comparable sensor position and focal plane. Particularly popular with landscape, architectural, and studio photographers, they can provide benefits for photographers working across all genres.

3LT Founder & CEO Danny Lenihan said: "Ellie is the culmination of a year's development and testing, and is built on the foundations of QR11 and hundreds of comments and emails from customers since the QR11 launched in 2017. It's been a fantastic challenge for myself and the team, with more than a few hiccups in the process, but I'm delighted to be introducing what we believe is a new chapter in L-Bracket innovation.
Compatible with standard Arca-Swiss clamps, Ellie's design features 2 different screw mount slots in the base, allowing users to position the L-Bracket in the optimal position for their camera. The length of the bracket base can be adjusted thanks to two rigid stainless steel sliding bars which are then fixed into position by the user. The rear edge of the base is sloped to better enable screen access.
Ellie's vertical slant has an opening on one side, allowing users with L-shaped cable pins to connect accessories to their cameras more easily. Thanks to the dual Arca-Swiss profile and identical mount-ends, this opening can be placed in one of four positions, by inverting or reversing the vertical aspect, which is secured to the base via two adjustable stainless steel rods. A handy mini tool with two sizes of Allen key to adjust the sliding bars, and the vertical aspect, is also supplied with Ellie.

Both ends of the vertical aspect house two ¼"-20 threads, allowing users to attach accessories, including microphones or mounting arms, to the bracket. The base of the bracket also features a strap attachment slot. Ellie's base plate is beautifully contoured so that it can also be used separately as a quick release plate without the upright.
Made from aerospace grade magnesium alloy, Ellie will be available in mid-March in two anodized finishes. Copper [orange] and Metallic Slate Grey. Ellie is available to pre-order from 3 Legged Thing's website, and from various approved camera stores, with a price of £64.99.
Watch 3LT's intro video below