Manfrotto Lightweight ELEMENT MII Fluid Video Monopod Revealed
Manfrotto's new ELEMENT MII Optimum Fluid Video Monopod promises to deliver high-level performance at an incredible price, with the claim of being the lightest video monopod kit on the market at just 1KG!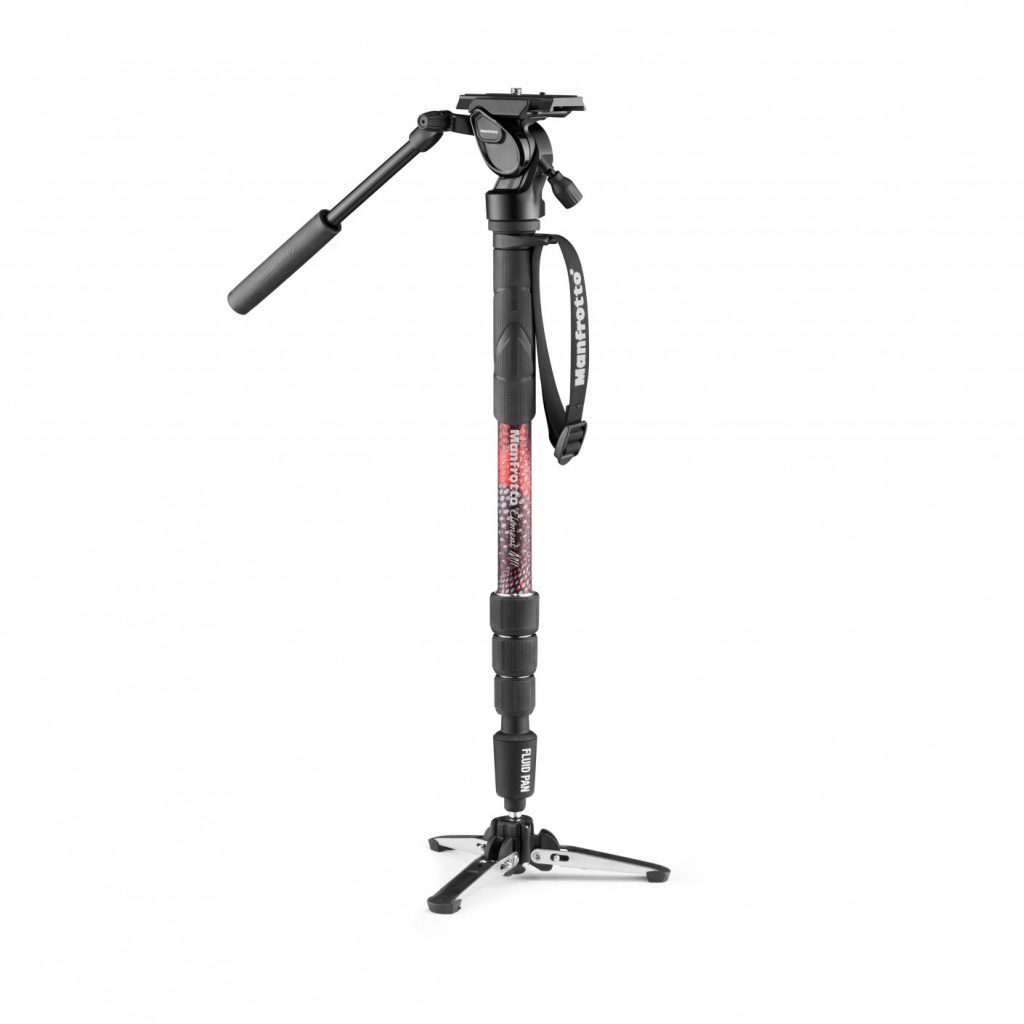 Following on from 2020's launch of the Element MII series, [which stands for 'Made in Italy'] the new ELEMENT MII Fluid Video Monopod marks the completion of the range.
possibly perfect for enthusiast videographers and travelling bloggers, this new super-portable fluid monopod, could be just what you're looking for if you're shooting weddings, corporate videos, interviews, documentaries and more. In fact, any situation where a light run and gun set up is the best bet.

The ELEMENT MII Video Monopod has been designed with Compact System and DSLR cameras in mind and is the first in the Manfrotto range to include new, high-performance twist locks. These promise to make set-up and tuning much easier, while offering maximum grip, quick leg opening and ultra compactness of just 60cm when folded down.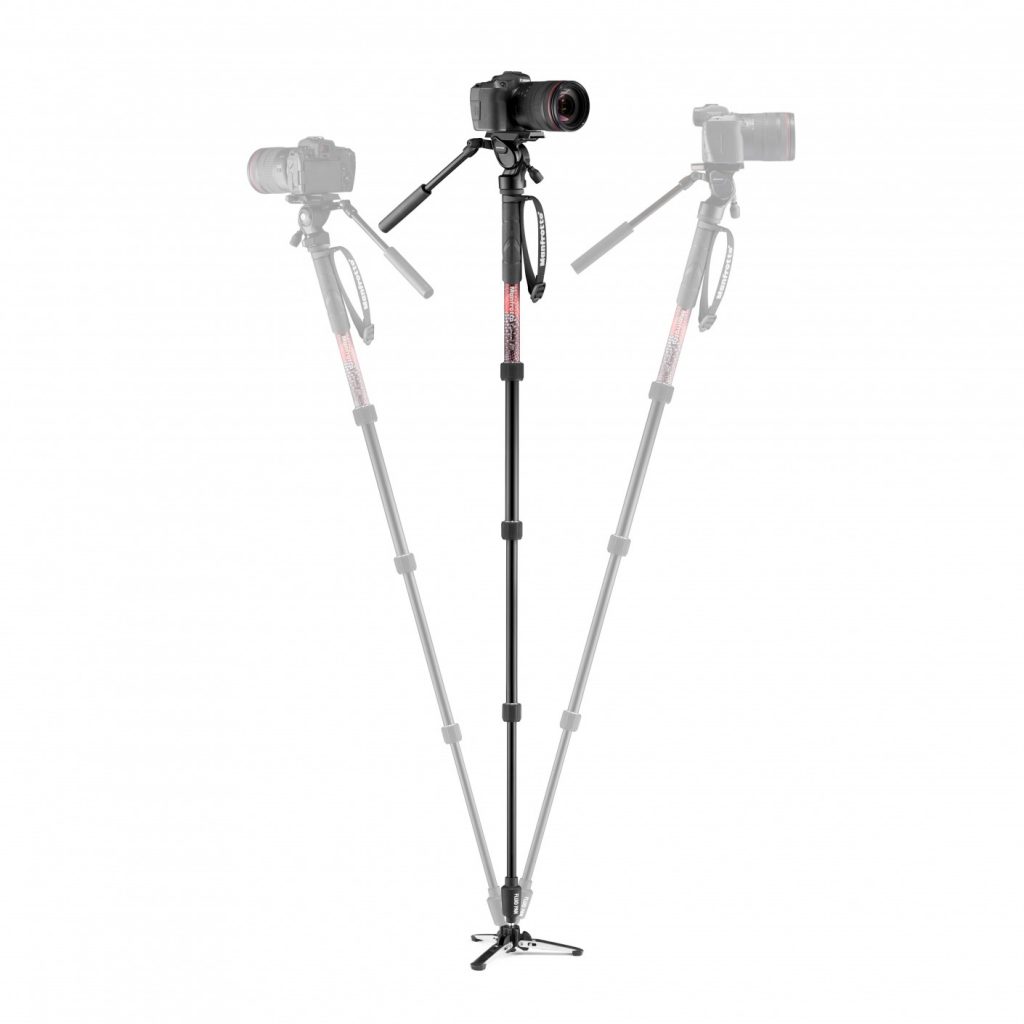 The new Video Monopod comes complete with a smooth panning action, thanks to the patented, lightweight fluid cartridge that's located in the base. By applying the movement-free base orb, tilt position is said to be simple to reach on uneven surfaces, allowing users to take advantage of pan fluidity in all sorts of conditions.

The Element MII Fluid Video Monopod is available as a stand-alone or as a kit. The stand-alone version has an aluminium body and apart from making this an easy-to-
carry monopod, the alloy design means it can stay totally rigid when the sections are fully open while being able to support loads up to 16Kg.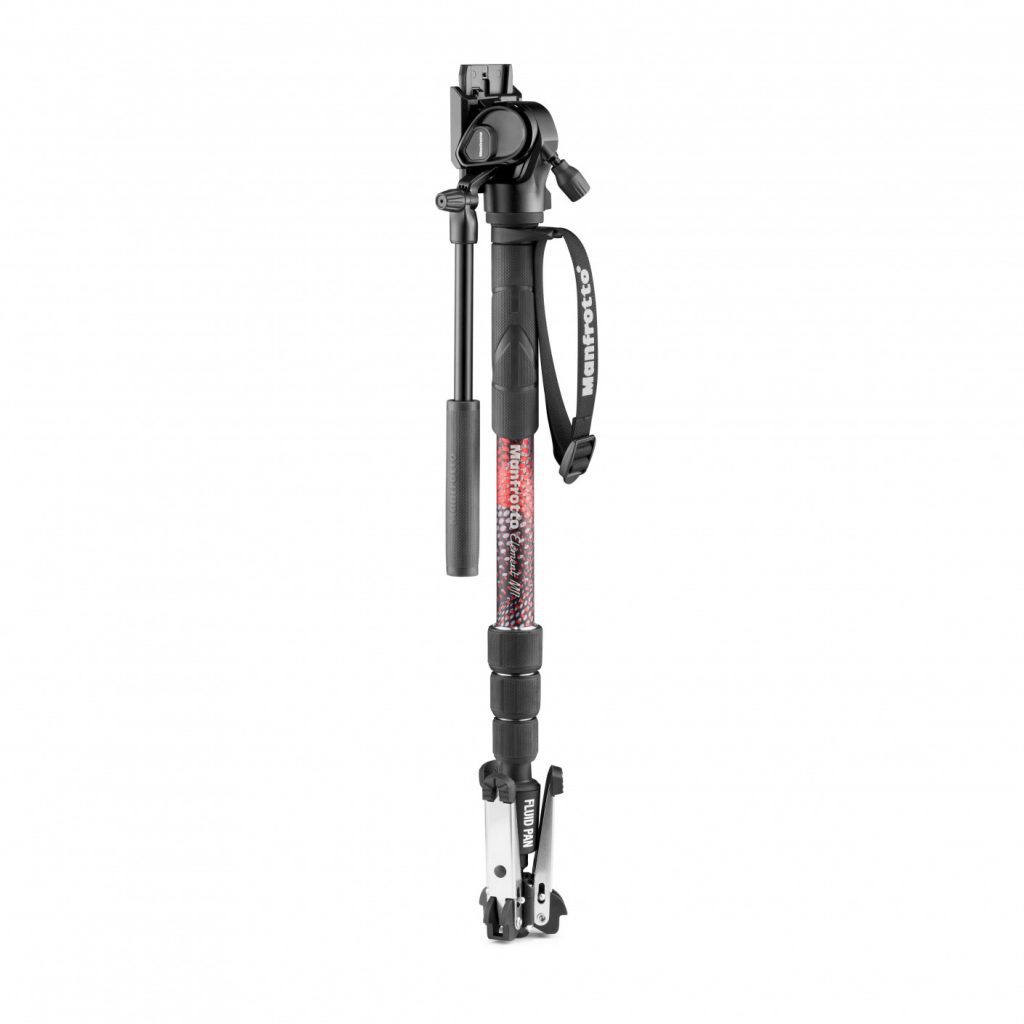 The kit differs slightly, incorporating a non-detachable compact fluid video head which is super light and stable but only supporting a much lower 4Kg max.
Pricing and availability
The new Manfrotto ELEMENT MII Video Monopod is available now from £79.95 [RRP]. For more info, head to Manfrotto's website, yeah?