Manfrotto Advanced2 Range of Camera Bags Announced
A new selection of 5 shoulder bags, 3 holsters and 6 new backpacks, designed for advanced photographers with an urban lifestyle has been unveiled by Manfrotto.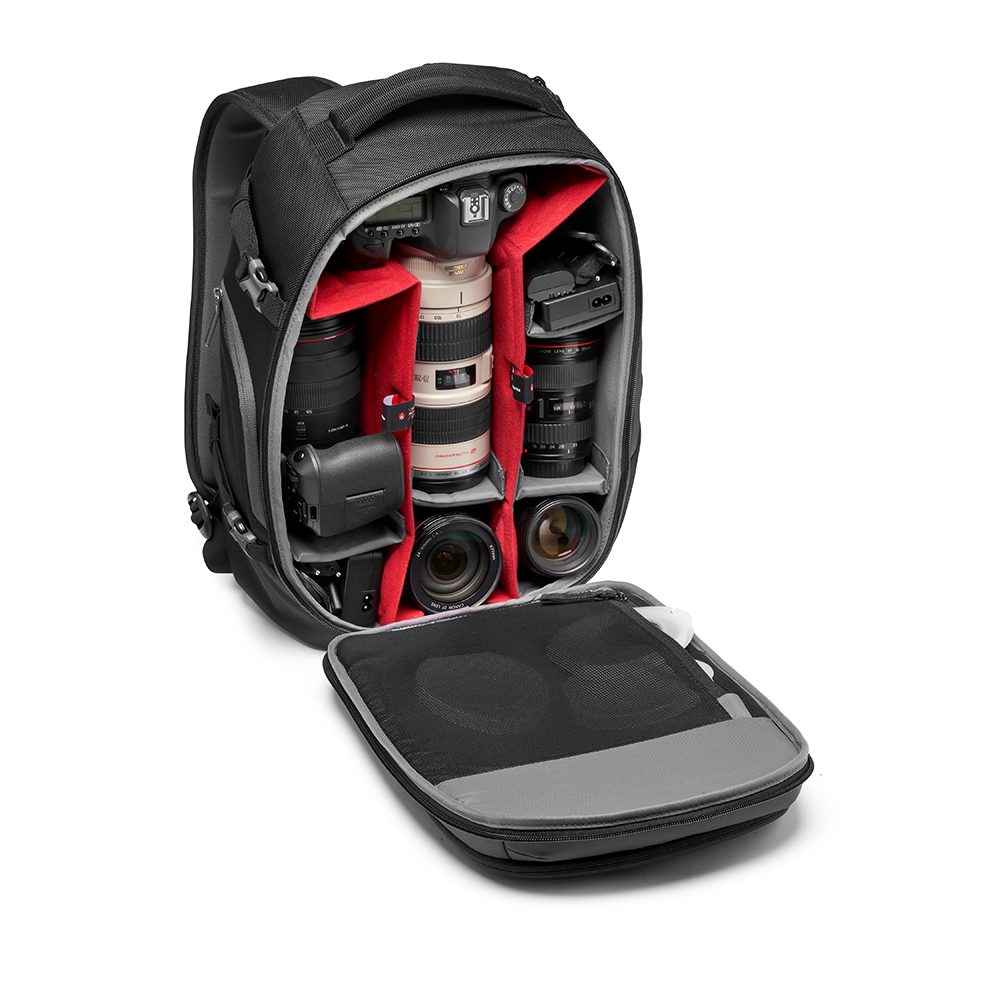 This new Advanced² range of carrying solutions from Manfrotto offers simple and secure safety systems keep your gear safe while you're on the move, whilst offering minimalist urban style and premium materials.
The Advanced 2 range is the new version of the brand's Advanced series has been designed for busy advanced amateur photographers looking for reliable and functional bags to transport their precious gear.
The new bags suit most camera types, from DSLRs and mirrorless cameras to drones and handheld camera gimbals to boot.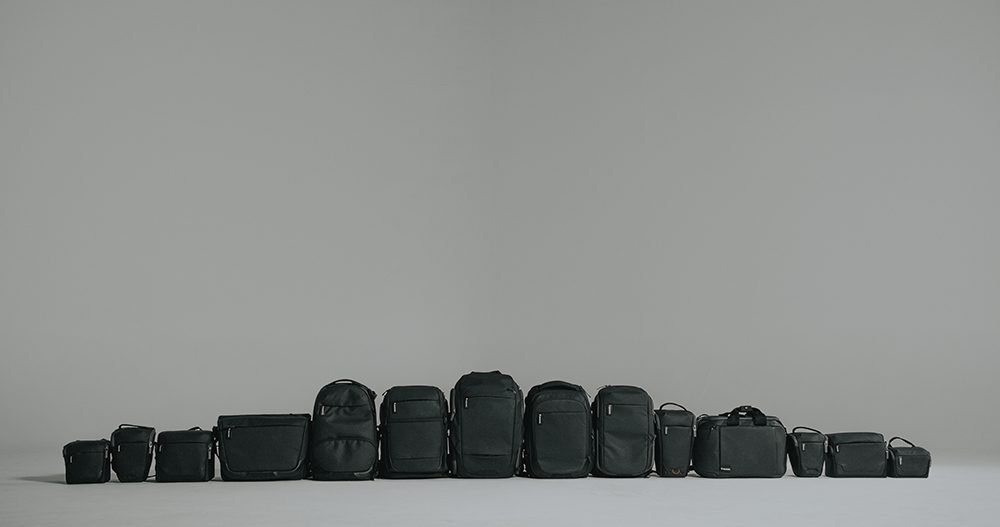 The Advanced² backpack range includes the Compact, Active, Gear, Fast, Hybrid, and Travel models, offering a complete choice of configurations for differing personal preferences. The range features advanced protection systems to keep camera kit safe and is designed to maximise comfort with sternum straps and padded back panels.
The new bags are all water-repellent and have a rain cover to protect your kit from the worst weather and boast new tripod holders, storage systems for photographic gear, laptops, tablets, and personal items.
Advanced2 Compact backpack
Great for travelling light with a mirrorless, and one or two additional lenses, and 13" laptop/tablet, personal effects, and compact tripod. It has easy top access to photo kit, bottom access to personal items, and comes in at £89.95 [RRP].
Advanced2 Active backpack
WIll take a similar selection of gear and a 14" laptop, has a bottom compartment to keep photo kit safely organised, a top compartment for other items, with a tripod attachment and water bottle pocket on the outside. It comes in at £99.95 [RRP].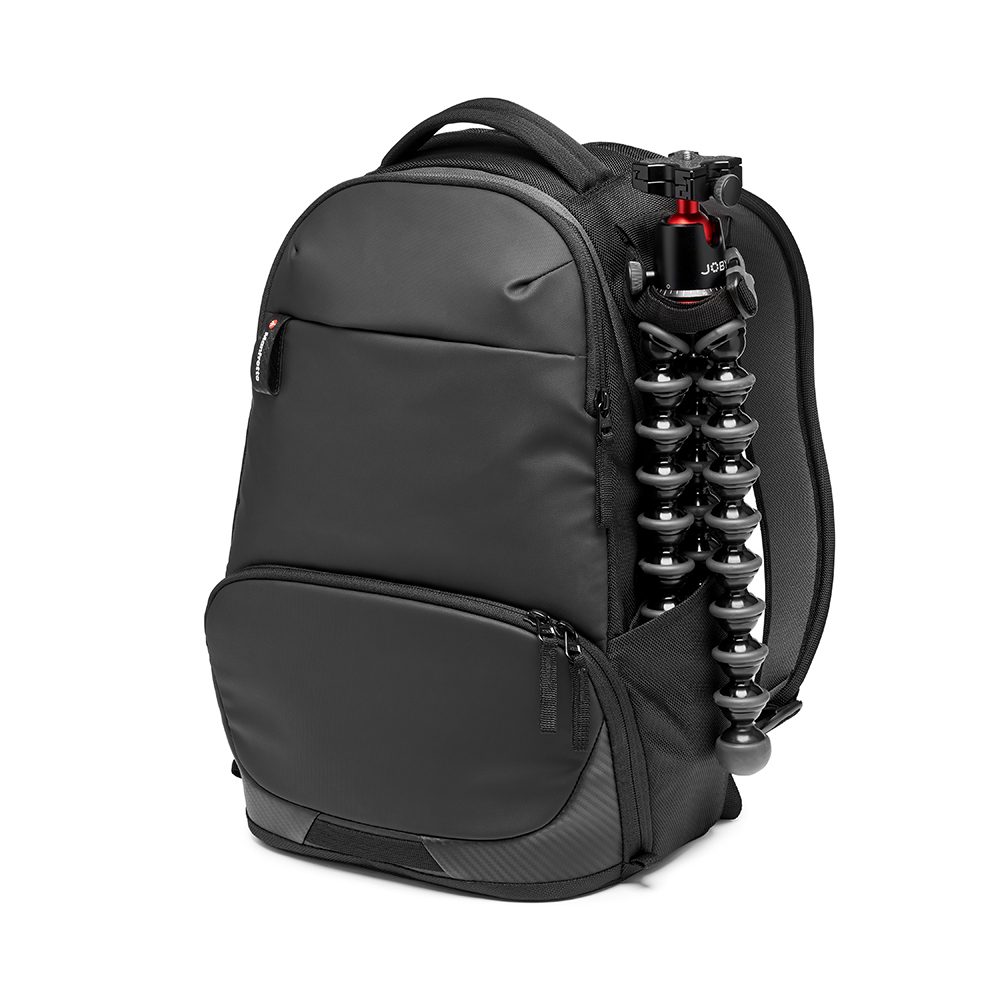 Advanced2 Gear backpack
Offers a full access front compartment for a full-frame CSC, three extra lenses, foldable drone, handheld gimbal, as well as a 15" laptop and tablet. Personal items are kept in the compartment above, and a full-size travel tripod attaches on the outside. Its price is £114.95 [RRP].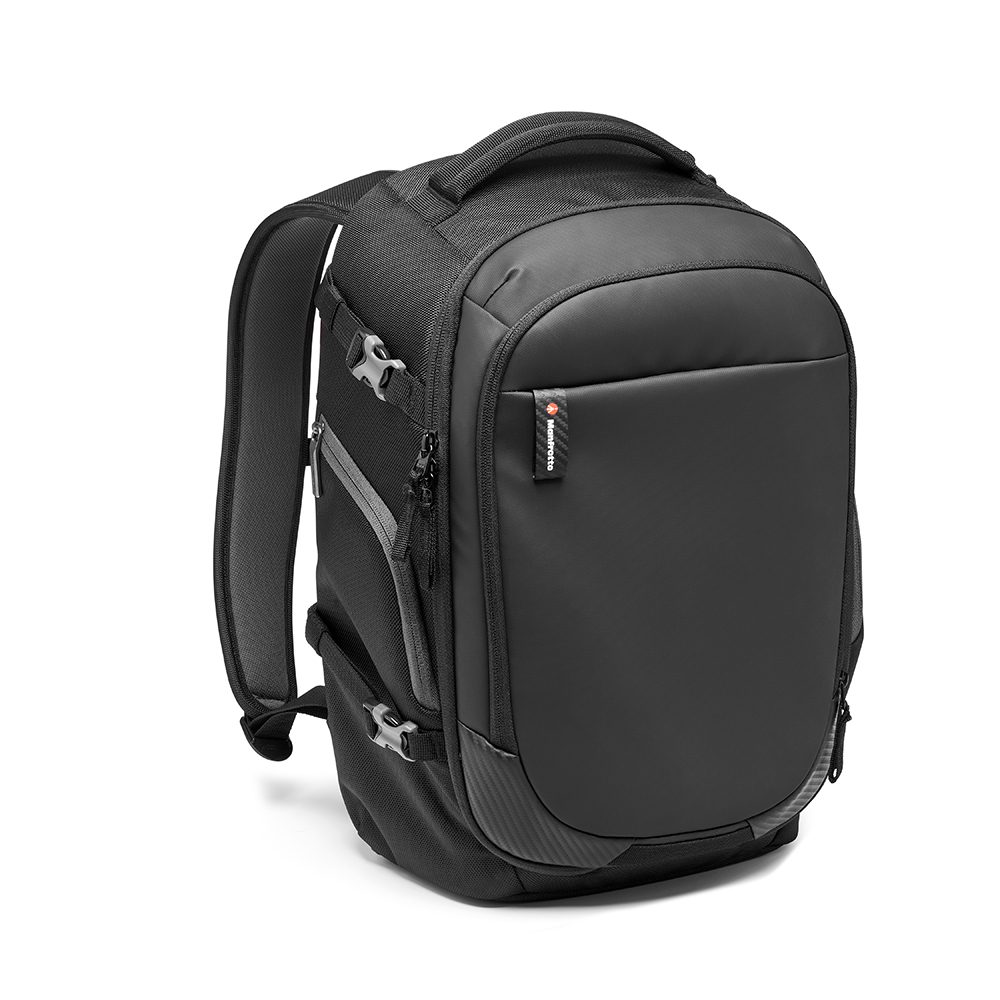 Advanced2 Fast backpack
Will hold a Pro DSLR, four extra lenses and flash in a full-access photography gear compartment you can reach from 3 sides, which opens completely for rapid gear changes. Personal items are kept at the top and on the side, there is a special sleeve for a 15" laptop and tablet, and an attachment for a travel tripod onto the front. It'll cost you £134.95 [RRP].
Advanced2 Travel backpack
Will take a DSLR, four extra lenses, or a full-frame mirrorless camera with two extra lenses and a foldable drone, 15" laptop and tablet; safely organised in two quick-access side compartments, with other items at the top. The side compartments open fully, and for effortless use on the go, slip the straps off your shoulders, rotate the pack to one side to access gear. There is a dedicated pocket for a gimbal or tripod, and a travel tripod attaches to the front of the pack. It comes in at £142.95 [RRP].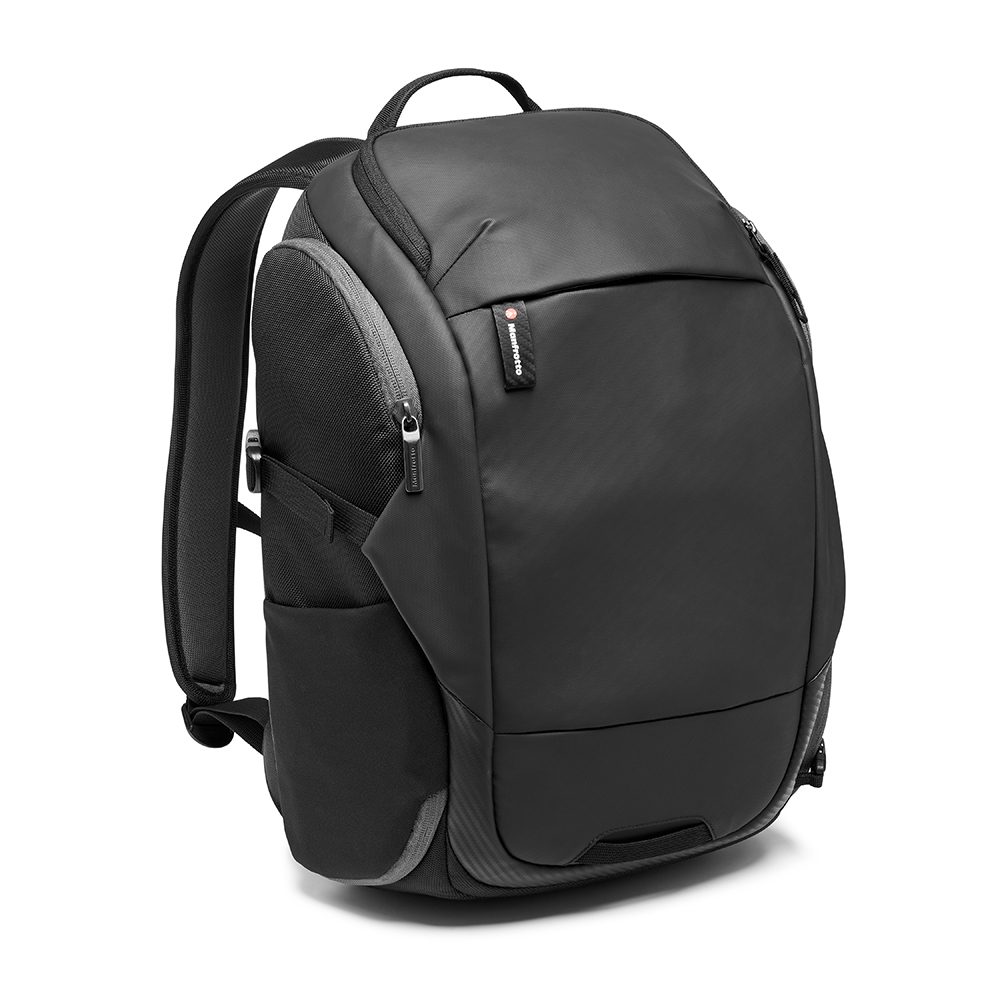 The Advanced2 Hybrid backpack
Has a new form factor in the Advanced2 group, designed to maximise versatility and to cater to the different needs of amateur photographers and is intended to transform from backpack to shoulder bag to top handle carry bag.
This model has a removable camera protection unit and dedicated pockets to organise personal gear. It'll set you back £149.95 [RRP].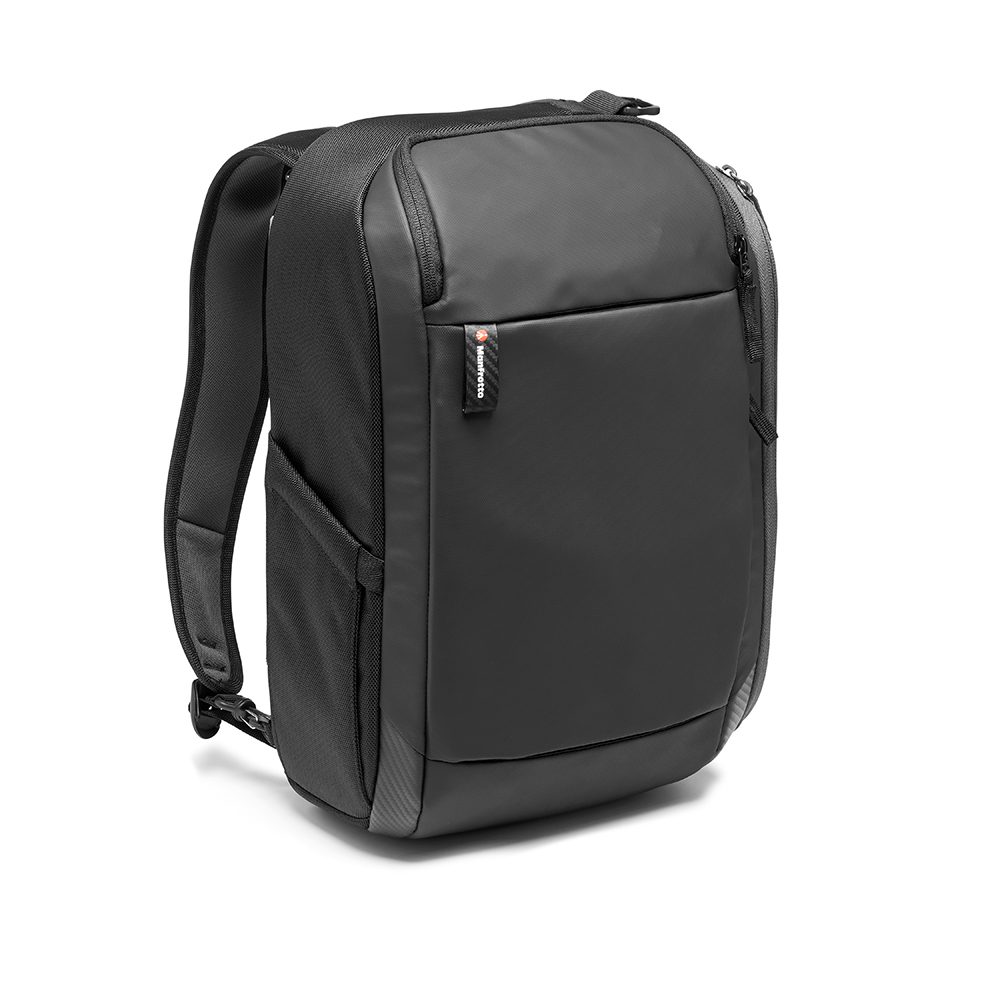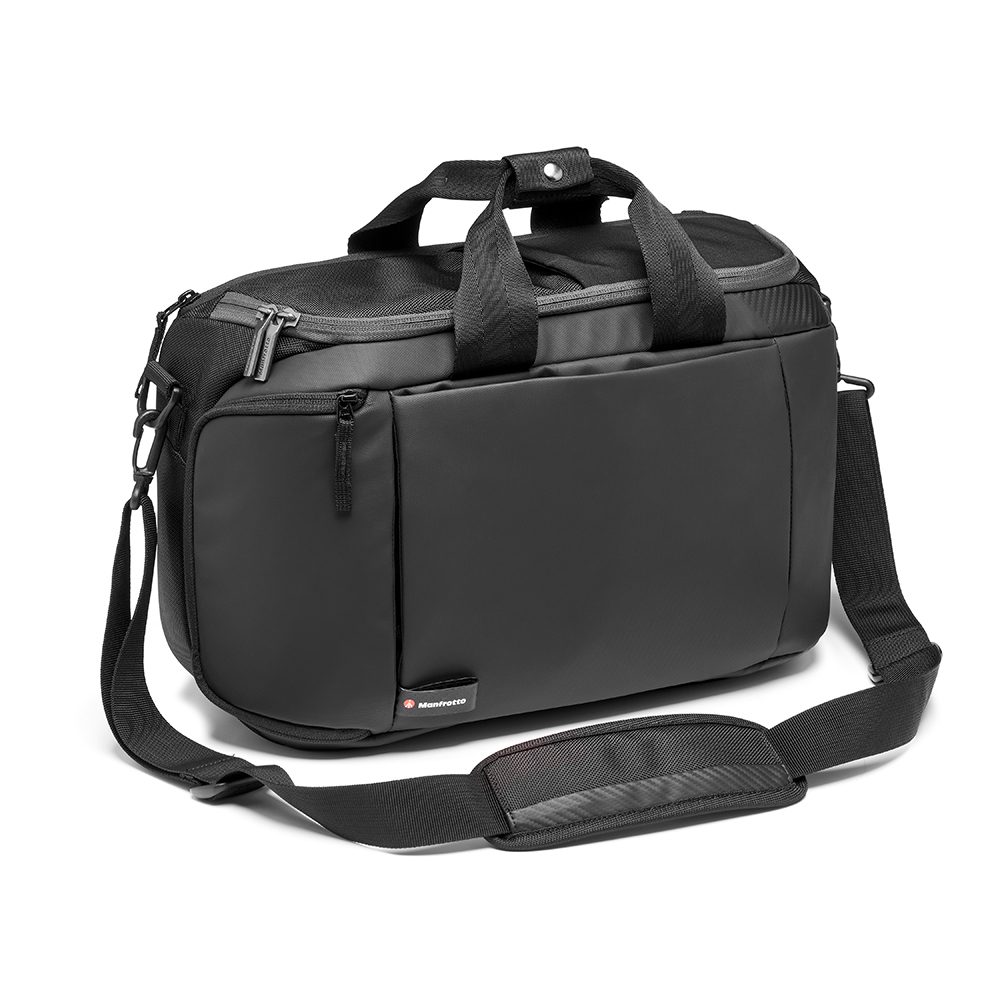 The Advanced2 Messenger
Organises and protects camera gear and offers a fast access feature and a chest stabiliser strap for easy carrying. It comes in at £99.95 [RRP].
The Advanced2 Shoulder Bags are smaller and come in four sizes and 3 Holster bags. They cost [from] £27.95.
For more info, head to the dedicated pages at Manfrotto's website.