Manfrotto adds to the Manhattan Camera Bag Collection
Manfrotto has grown their popular range of Manhattan Camera Bags, adding two new models for the summer of 2018
Designed for cosmopolitan types and those with a love of street photography, the new Mover-30 Backpackand the Speedy-30 Manhattan Messenger are the latest to join the ranks of Manfrotto's Manhattan bag range and are being introduced as perfect solutions for amateur and advanced hobbyist photographers shooting with a DSLR, CSC and/or premium mirrorless cameras with multiple lenses.
Manfrotto's Manhattan bags are constructed from high-quality stuff, with attention being given to form and detail. They'll hold all the gear you'll need for a day in the city and thanks to the removable insert, will
convert from photo bag to every day/practical bag simply and easily.
The Manfrotto Manhattan Mover 30 camera and laptop backpack has been designed for commuters and anyone who's generally on the move with their camera kit. This backpack is designed to house a premium
CSC camera such as a Sony Alpha 9 with a standard zoom lens attached plus up to 3 lenses, including a
70/200 mm f/4 lens. The top part of the pack can hold a second premium CSC body, such as a Fujifilm XT series with standard zoom lens attached, plus an additional lens.
The top section can also hold a DJI Mavic drone with 2 extra batteries and the 'NeverLose' tripod holder on the front will fasten your tripod, skateboard, or personal kit. The Mover 30 also has two padded compartments that will protect a 14" laptop and 9.7'' tablet.
RRP £119.95.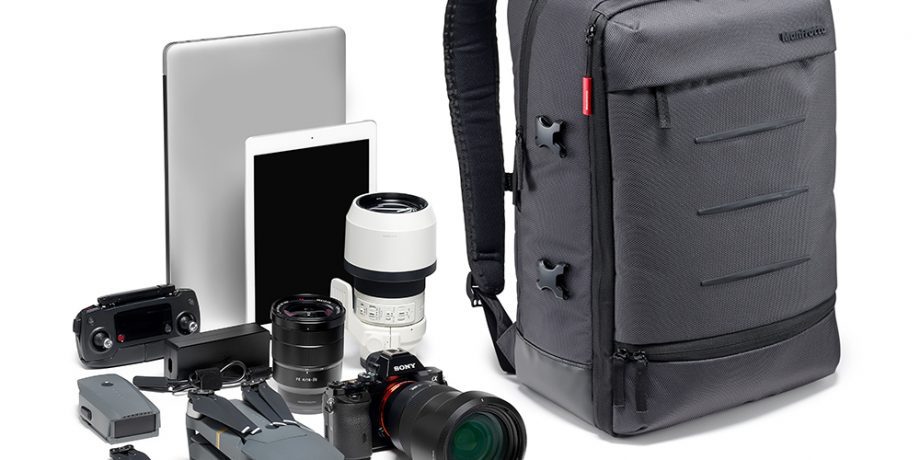 The Manfrotto Manhattan camera and laptop Speedy 30 Messenger bag has also been designed for people who couple metropolitan lifestyles and capital commutes with a love of photography.
The internal photo insert will take a mid-level DSLR camera with standard zoom lens attached, along with
3x lenses, including a 70/200 mm f/2.8 lens.
It will take a 14" laptop and a 9.7" tablet.
RRP £95.95.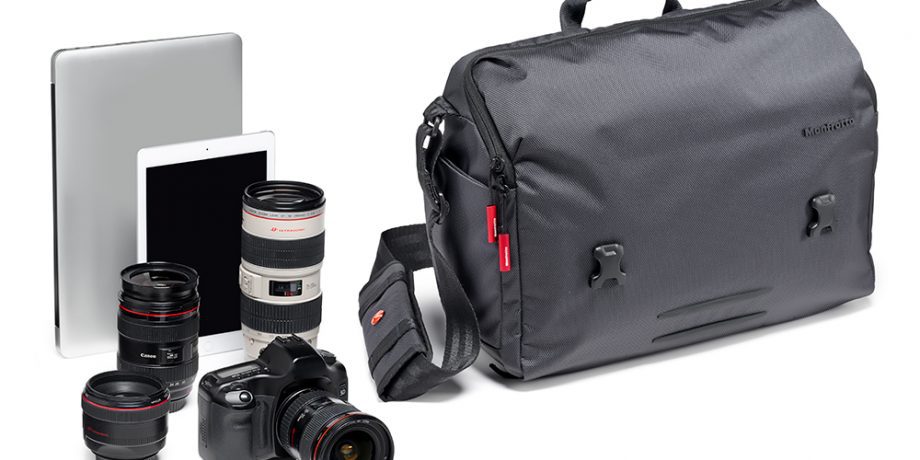 The new Manhattan bags start from RRP £95.95. For more information, head to Manfrotto's fancy websiteHERE