Lomography Simple Use Optimistic Ox Edition Revealed
Lomography's ever-popular Simple Use Reloadable Cameras have a new, limited-edition, sibling to announce and it's called the Optimistic Ox Edition.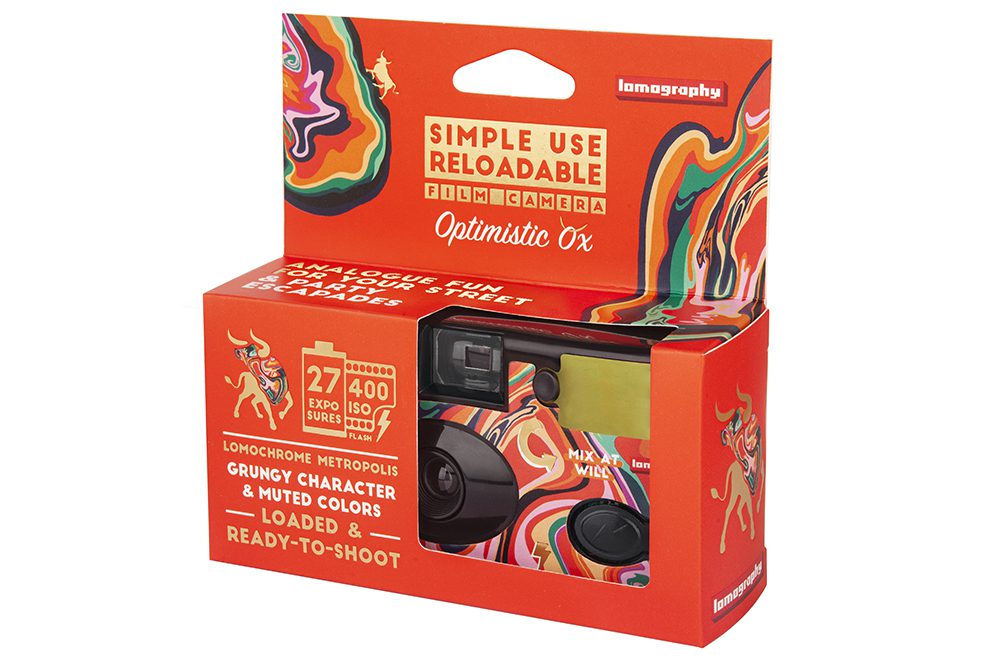 This limited edition version for 2021 comes with an exclusive new look inspired by the Chinese zodiac Year of the Ox. Decorated with a colourful design, the Optimistic Ox Edition is adorned with a modern take on the ancient East Asian art of paper marbling and using lucky red and gold.
The new Lomography Simple Use camera come loaded with LomoChrome Metropolis film, which for anyone who has used it will know, will produce beautifully muted tones and desaturated colours. The Lomography Simple Use cameras are dead easy-to-use and are packed full of features. They will slip into most pockets and is completely reloadable, meaning you can shoot away, reload and repeat with any 35 mm film of your choice. Of course, we have one of the best-stocked analogue stores in the UK here at PhotoBite, so you won't have to look far for supplies!
Check out the extensive list of Lomography stock at the PhotoBite Store HERE.
Watch out short film on how to swicth film in the Lomography Simple Use camera below.
---