Lomography HydroChrome Camera Revealed: First 35mm Panoramic Camera with Liquid-Filled Lens
Go loopy with liquids, wild for the wet look and crazy with colours, with Lomography's latest innovation in the form of the all-new HydroChrome Sutton's Panoramic Belair Camera. The World's first 35 mm Format Panoramic Camera with a Liquid-Filled Lens, which promises to deliver a never-ending opportunity to create vintage-tinged images with 35 mm film.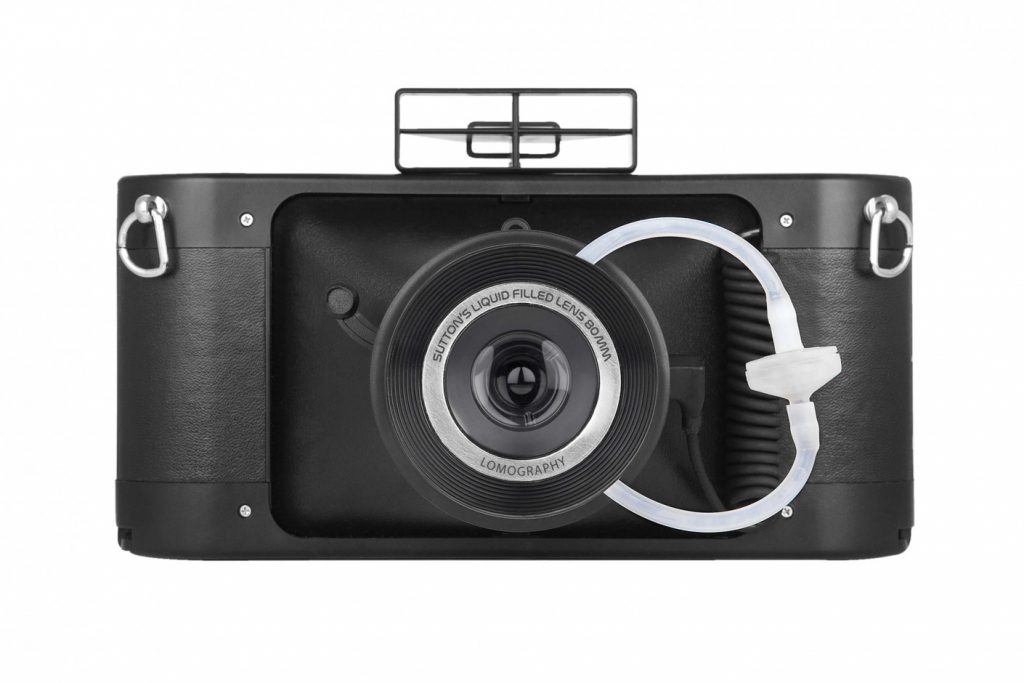 This new camera from lo-fi kings, Lomography connects some of the brand's most cherished elements into a single camera, including all-embracing panoramic scenes with exposed sprocket holes and the unpredictable results produced from the Sutton Liquid Lens.
Photographers can also explore multiple, long and pinhole exposures; all with 35 mm film.
The Sutton Liquid Lens
This lens allows the user to insert liquid into a circular dial, which in turn creates unique filters and some really tasty liquified scenes. Using simple clear water, users can produce dreamy, antique results and if experimenting further with more unusual liquids, users can expect full-colour bursts, vintage aesthetics and outstanding textures across the frame.
Lomography Liquid Guide
Lomography has also produced a 'Liquid Guide' for plenty of tips and tricks to make the most out of this exceptional lens. You can download this HERE.
Key Features & Specs
Film type: Standard 35 mm film
Exposure area: 104 mm × 35 mm
Lens angle of view: 32 mm
Aperture: f/11 with f/16, f/22, f/32 & f/168 pinhole aperture plates
Focus: Fixed-focus lens
Focus range: Focus-free, 1.5 m – infinity
Shutter speed: N (1/100), B [Bulb] T-shutter: Individual T-shutter lever Viewfinder: Sports viewfinder
Multiple exposure: Yes
Tripod socket thread: Standard ¼ tripod socket
Flash sync: PC-Sync socket & hot-shoe
Cable release socket: Yes
Price: £75
Take a look through the image gallery below.