Lomography Diana F+ Nami Edition Launches: Celebrating 20 Years of LomoJapan Co
Lomography has revealed a superb new version of what's widely considered to be a cult classic in the camera world, the Diana F+ Nami Edition.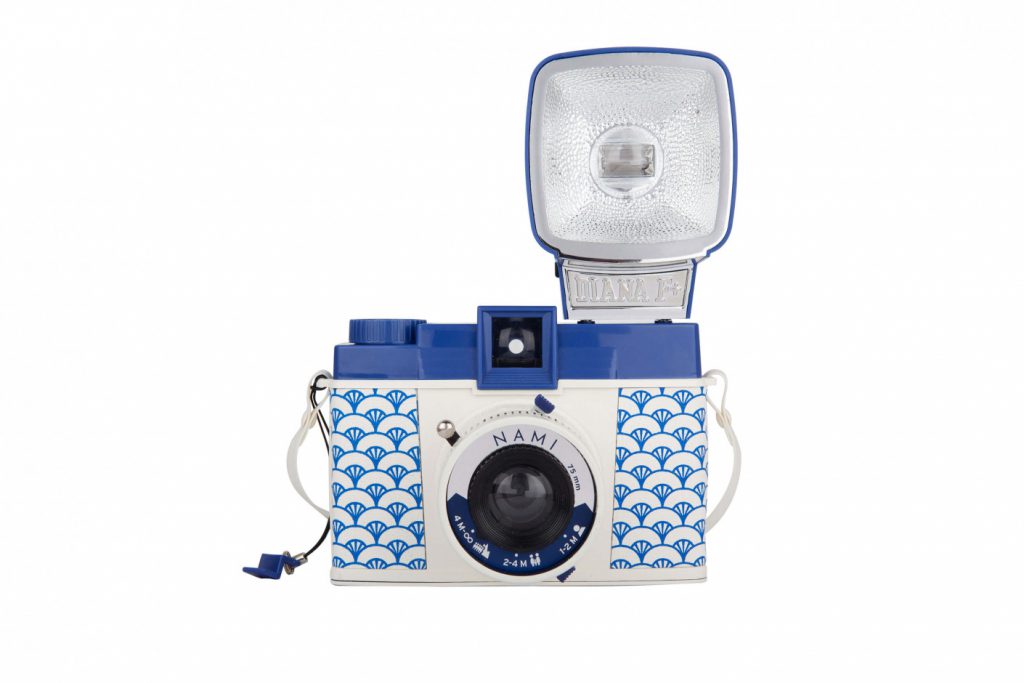 This year sees the lo-fi photography brand celebrating 20 years of the LomoJapan Co division and so the latest styling for the camera that's seen more than 50 fresh designs since the 1960s original, is inspired by the Seigaiha wave; an ancestral Japanese motif, which signifies power, resistance, and tranquillity.
The camera shoots with 120 film and its features and functions include multiple and long exposure settings, pinhole & panorama and users can stretch creativity further with a host of Diana F+ accessories including interchangeable lenses, such as telephoto, wide-angle, macro, and fisheye, along with splitzers, cable releases, colour filters, and more.
Key Features
Film Format: 120
Film Advance Mechanism: Knob
Focal Length: 75 mm
Focusing Distance: 1 m – Infinity
Focusing: Zone Focusing
Available Apertures: Pinhole, Cloudy = f/8,
Half-Shade = f/11, Sunny = f/16
Shutter Speeds: 1/60 [N], Bulb [B]
Viewfinder: Direct Optical Viewfinder
Frame Counter: Volume Display
Cable Release Connection: Only with Adapter
Flash connection: Diana Flash Plug
Tripod Mount: Yes
Lightmeter: No
Material: Plastic
Battery Type: No Battery Required
Pricing and availability
The new Lomography Diana F+ Nami Edition is available now and will cost just £89.00.