Lomography Announce the All-New LomoGraflok 4×5 Instant Back:
Lomography has scored another masterstroke; this time introducing this addition to the large format photographer's toolkit, the LomoGraflok 4×5 Instant Back; making large format photography more accessible and affordable than ever.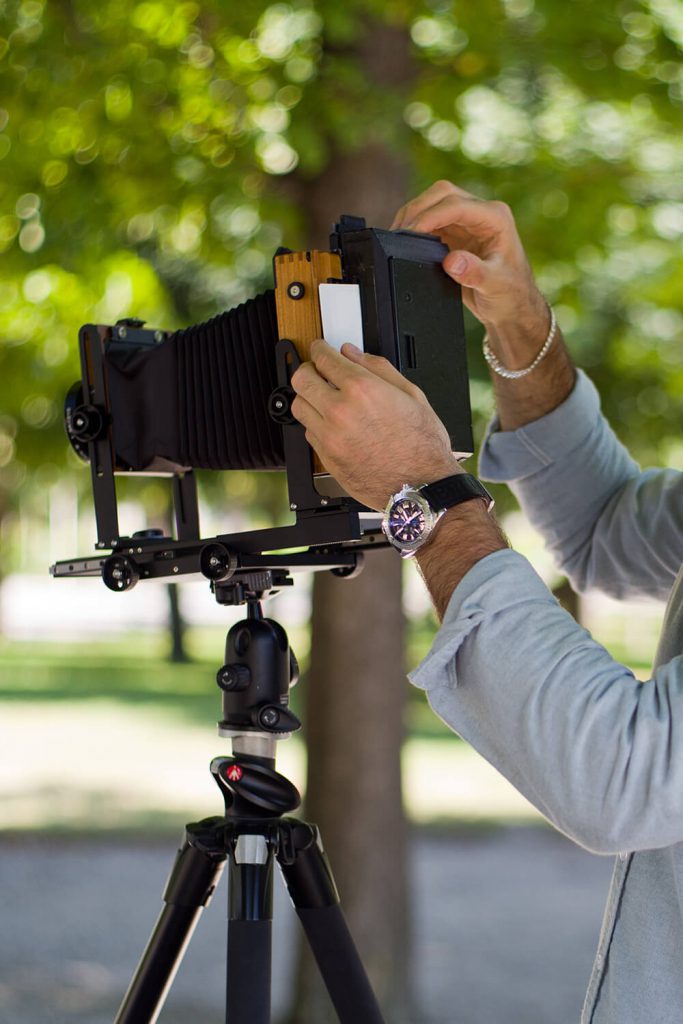 Developed with pro photographers working in large format, this is the very first readymade solution to shoot Instax film with 4×5 cameras. Reawakening instant photography in large format since peel-apart film was
discontinued in 2016, the new back from Lomography is compatible with all Graflok-equipped 4×5 cameras. That's pretty much every 4×5 camera out there!
The new 4×5 back from Lomography makes for the perfect tool for experimenting with a large format camera setup before committing to a shot with [expensive] 4×5 sheet film and has been designed to be used with Fujifilm Instax Wide film; the most accessible and affordable instant film on the market. It's available in the PhotoBite Store at all times, so you know where to come for your stock!
Tech specs
Film Type – Fujifilm Instax Wide Film
Exposure Area – 99 mm × 62 mm
Mount type – Standard 4×5 Graflok Back
Film Ejection – Motorized
Batteries – 6 V [4 × 1.5 V A]
Focusing Mask -Includes built-in frame
Focal Plane Shifted – Approx. 19 mm backward, compensated by focusing mask
Dimensions – 181 mm [H] × 120 mm [W] x 50 mm [D]
Weight – Approx. 500g
Watch Lomography's intro video below
Pricing and availability
We're anticipating having this brilliant new back in our store by around April 2021. It'll cost £129.
You can find instax Wide film instore now by following this link.