Lexar Unveils World's Biggest microSD Card
At 512GB, the new Lexar MicroSD high-performance 633x UHS-I card promises for expanded storage and the ability to run apps directly from your memory card at a stunning A2 speed
Key points:
Run apps directly from memory card at a fast A2 speed
Premium memory solution for high-end smartphones
Leverages UHS-I tech for transfer speeds up to 100MB/s
Includes high-speed, Class 10 card and SD adapter in the box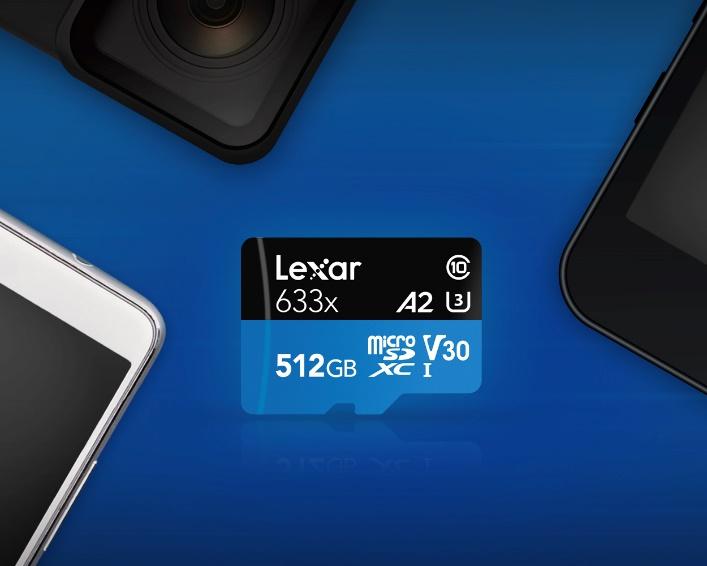 With 512GB of storage capacity, there should be plenty of space to save video footage and photographs. The High-Performance 633x microSD is speed rated at Class 10 and supports UHS-I technology to achieve a transfer speed up to 100MB/s [633x].
Joel Boquiren, Director of Global Marketing, told PhotoBite: "As smartphones integrate more and more into our busy lives, we're relying on them to do more than ever. Having the world's largest A2 microSD card will aptly meet the demands of even the most intense power user with its high-performance and high-storage capacities. We're proud to be part of the digital revolution in continuing to advance the trusted format." 
Pricing and availability
The new 512GB card from Lexar is available from late-October at an RRP of €259.99. For more information visit the www.lexar.com.