Lexar Memory Returns from the Ashes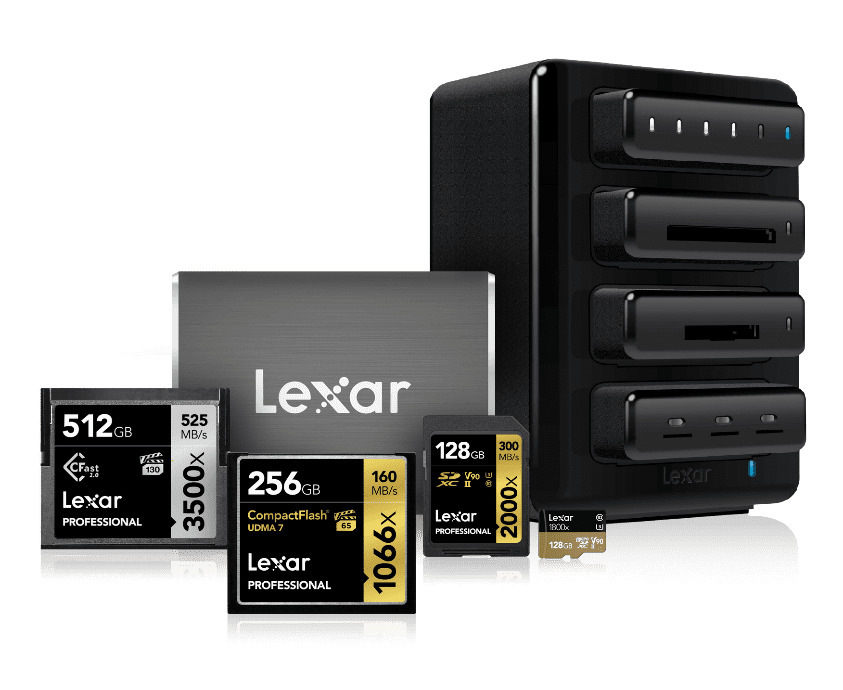 Lexar, the once-major-player in the global flash memory market, has announced it will be back to full production and shipping [globally] this autumn
Lexar's historic, award-winning lineup, includes memory cards, card readers, solid-state drives [SSDs] and USB flash drives, targeted to pro photographers, videographers shooting 1080p full-HD, 3D, and 4K video.
In today's global press release, Huabo Cai, CEO of Lexar said: "I'm extremely excited to re-introduce the Lexar brand to our worldwide customers. Lexar is dynamic, has superior research and development capabilities, and has a deep understanding of our customer's needs. At the same time, we are confident that we can expand the Lexar business successfully in different markets globally. For more than twenty years of innovative development, Lexar has been a world-renowned brand in the field of flash memory and trusted by bringing unparalleled storage experience and creating unequivocal value for business users and consumers."
Today's announcement is great news for fans of Lexar and is the first press release from the brand's new parent company, Longsys.
Both Lexar and Longsys promise to deliver high-performance and exceptional reliability along with developing the range of products from Lexar.
Lexar will be exhibiting at this year's Photokina, in Cologne, Germany September 26th – 29th