Lexar CFexpress™ 2.0 Type B Memory Card Unveiled
Lexar continues to roll out innovation after innovation as it announces the all-new Lexar® Professional CFexpress™ 2.0 Type B prototype during the annual National Association of Broadcasters [NAB] event in Las Vegas, Nevada.
Promising excellent performance with transfer speeds of up to 1650MB/s read
Write speeds of 1000MB/s
In line with CompactFlash™ Association specifications
Utilises PCIe 3.0 and NVMe protocol to produce 'unmatched' speeds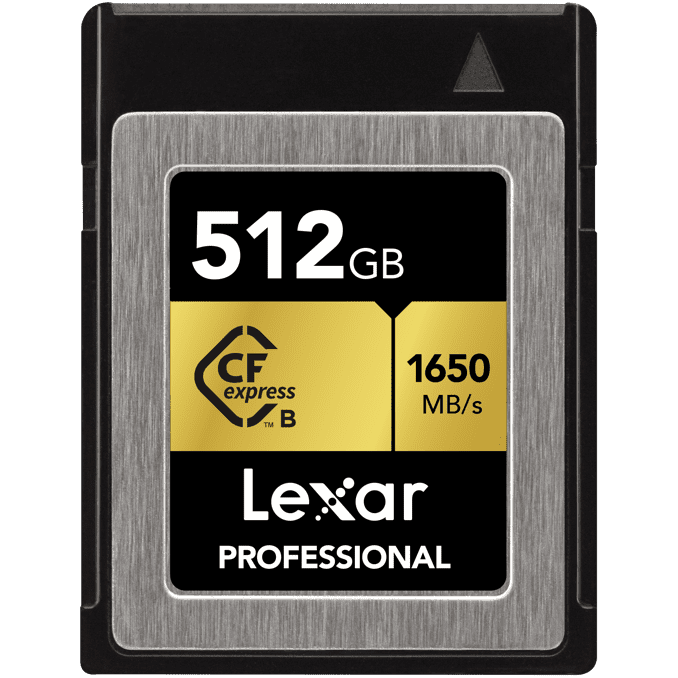 Kevin Kilbuck, Lexar VP of Business Development and member of the CFA Board of Directors, said: "Standardization of CFexpress has been an industry-wide effort within the CFA. It is no small feat to standardize a solution that offers very high performance in the small yet familiar form factors. The Lexar CFexpress will be able to set itself apart by assuring seamless video capture at 4K and 8K resolution that provides sustained bandwidth without any drop-off in speed to the full capacity of the card."
As the CFexpress format continues to develop as a standard format, with higher capacities and achieving higher speeds, the new Lexar Professional CFexpress™ 2.0 card promises to feature demonstration speeds up to 1650MB/s read and 1000MB/s write.
Keep an eye on developments from Lexar both here and at their website.