The Leica CL: Second in APS-C Camera System Officially Unveiled
Leica Camera has expanded its APS-C System product portfolio with a brand new camera, which bolsters the launch of the TL2, being the second in the premium manufacturer's APS-C range – The Leica CL, and PhotoBite was in London for today's launch
The new camera has much that's recognisable as a Lecia camera. A minimal design and compact form factor, with classic rangefinder styling, presenting it as a great choice for reportage and street photography.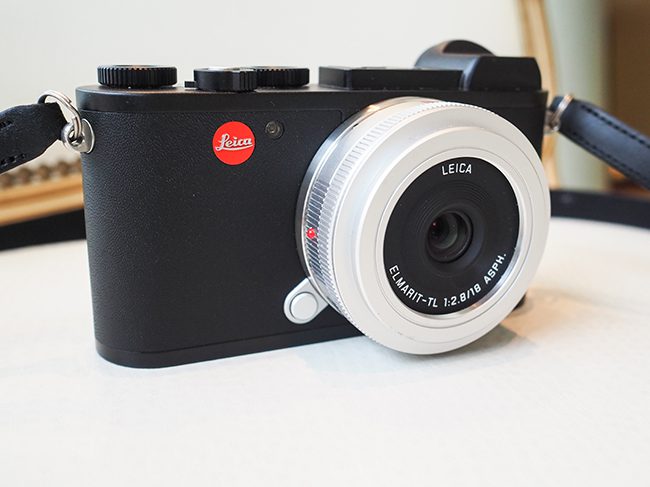 Leica's new APS-C System camera, the CL at today's launch in London
It has a great feel to the body, with rugged handling and sturdy build. It feels like a camera that's going to be ready for any outing and one that should last for many years to come.
In technical terms, the new CL and the first Leica APS-C camera, the TL2 are a good match, although their form and handling, with the 'futuristic' TL2, they couldn't be more different.
Electronic Viewfinder [EVF]
One of the most interesting highlights of the new Leica CL is the EVF with EyeRes® technology, which has been developed especially for the camera by Leica, and has a resolution of 2.36 million pixels.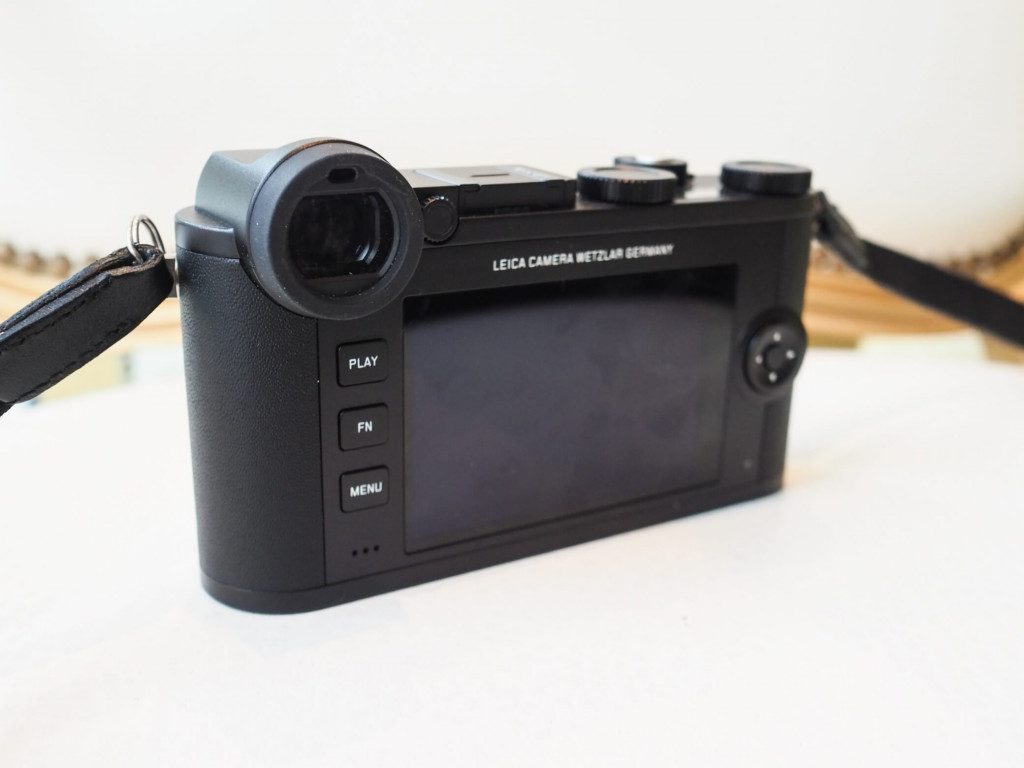 Sensor & Processor
The high-resolution, 24 MP, APS-C format sensor that resides in the Leica CL has been paired with a Maestro II series processor, which provides fast autofocus with an impressive 49 metering points.
Video
The Leica CL promises excellent results for those shooting moving images, too, with a resolution of up to 4K at 30 frames per second and in Full HD at 60 frames per second.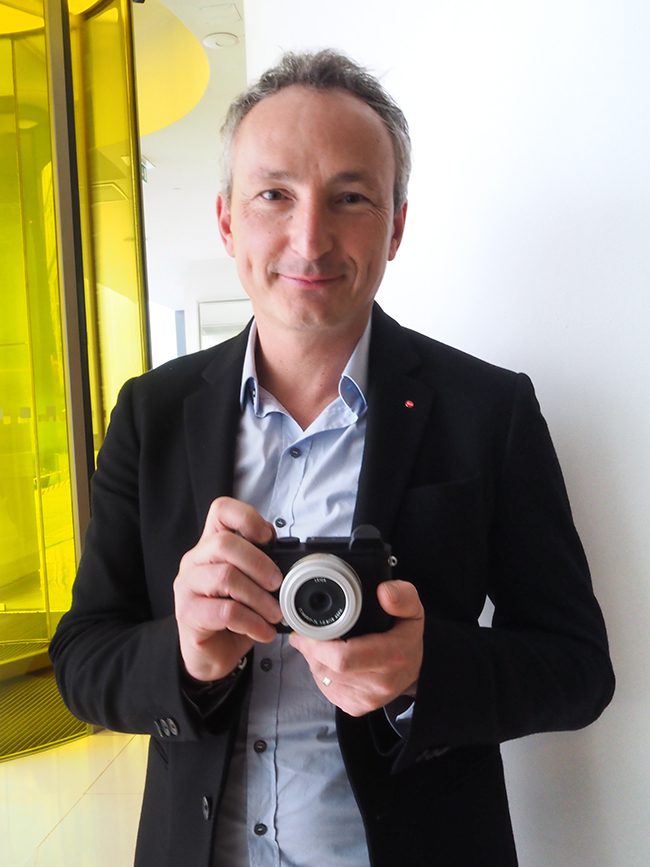 Leica UK's Managing Director, Jason Heward at today's CL launch
WiFi & App
The new camera also comes armed with an integrated Wi-Fi facility, so that stills and videos can be transferred wirelessly to mobile devices or computers to be shared by email/social networks, utilising the Leica CL App [for iOS or Android]
The app will also support mobile devices to be applied as an off-camera viewfinder or to alter various parameters remotely when shooting with the self-timer function or from unusual angles.
Dials & Controls
In addition to the electronic viewfinder on the top plate of the camera, you'll also find two additional dials for setting aperture, shutter speed ISO, and exposure compensation.
An extra display also sits on the top plate, between the two dials, which provide information on all settings and exposure parameters at a glance, and meaning that the user doesn't need to switch to the screen or viewfinder.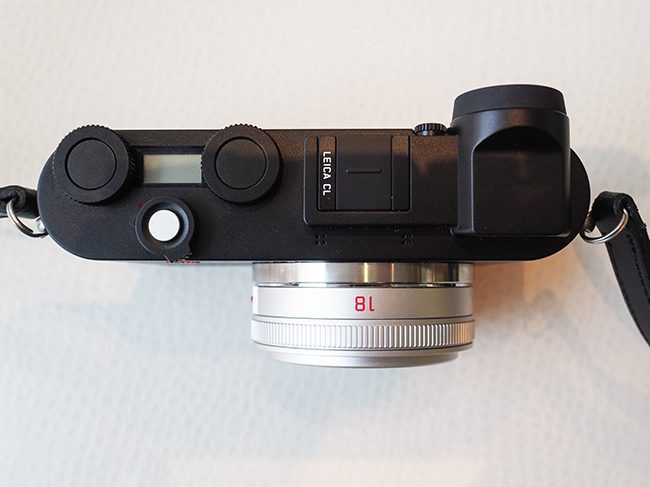 Lens Compatability
The portfolio of Leica TL-Lenses is open for use with the Leica CL APS-C camera. The compact and fast lenses in the current range come with focal lengths from 17mm – 200mm and offer countless possibilities for all manner of inventive photography.
The simplicity of the design of the Leica's TL zooms; the Super-Vario-Elmar-TL 1:3.5–4.5/11–23 ASPH., Vario-Elmar-TL 1:3.5–5.6/18–56 ASPH. and the APOVario-Elmar-TL 1:3.5–4.5/55–135 ASPH. – and four prime lenses – the Elmarit-TL 1:2.8/18 ASPH., Summicron-TL 1:2/23 ASPH., Summilux-TL 1:1.4/35 ASPH. and the APO-Macro-Elmarit-TL 1:2.8/60 ASPH. – will complement the Leica CL, not only in terms of tech but also in looks.
Due to the L-Bayonet mount shared by the Leica TL- and SL-Systems, SL-Lenses can also be used [without an adapter] on the CL and the TL2. Appropriate adapters are also available for using Leica M- and R-Lenses on both cameras.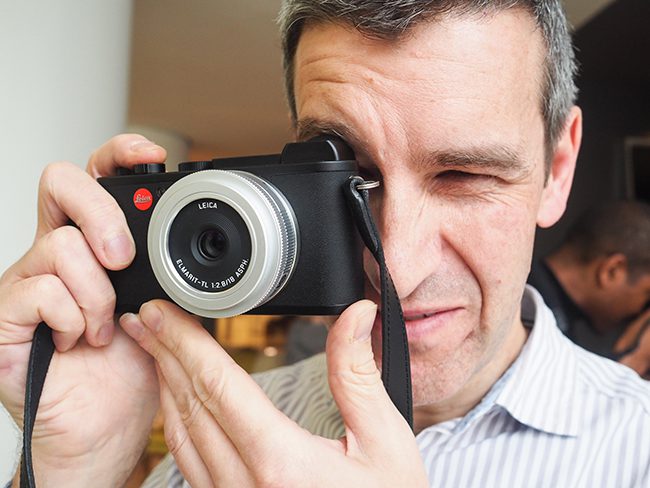 Pricing and Availability
The Leica CL black version will be available from Leica stores and selected dealers from the end of November with an RRP £2,250 [body only]. Lenses start at £1,020.
For the first time, two bundles will also be available with either the new Wilder lens £3,150 or the popular Vario lens £3,275 .
All prices include VAT.