leica Announces the q2: A 47MP Full-Frame Compact Camera With Built-In Summilux 28mm F/1.7 Lens
The Leica Q2 has just been announced and has already turned a lot of heads. Coming in with 95% more resolution the full-frame 47.3mp sensor and optical image-stabilisation. From the Leica Q, there are a lot of similarities in the Q2 and in our first hands-on we can see this becoming a very sought after camera. With its improved battery life and fixed Leica Summilux 28 mm f/1.7 ASPH. lens, the Leica Q2 delivers some very impressive images even in difficult lighting situations.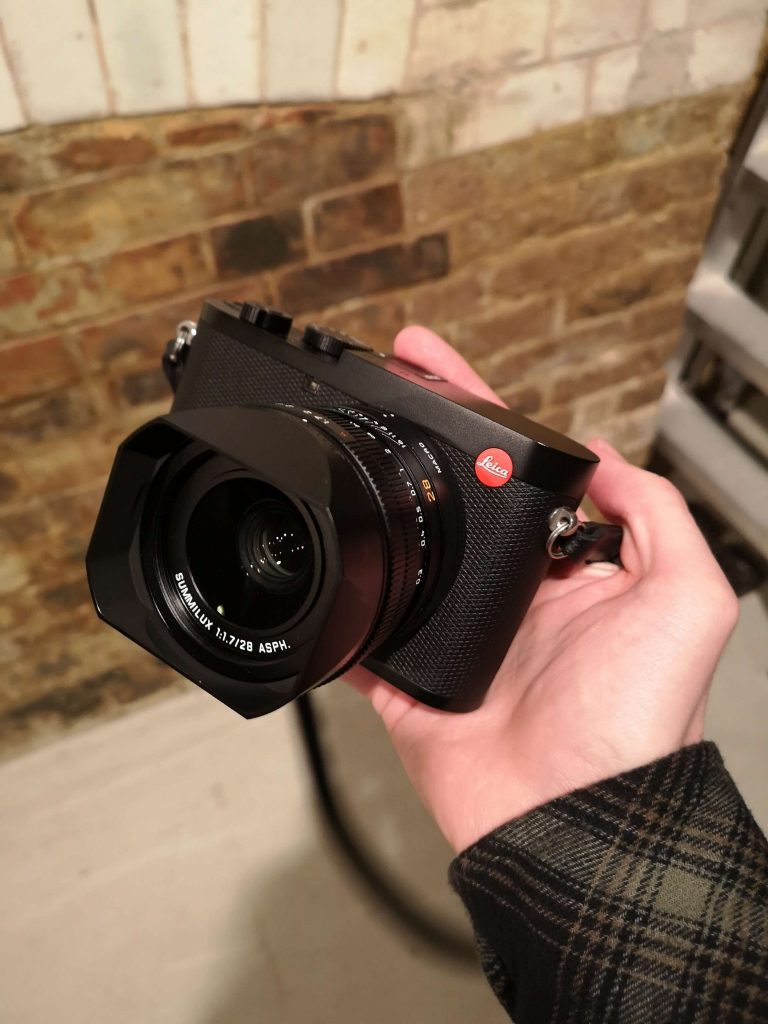 The classic design of the Leica Q, remains familiar for fans of its iconic look. Continuing to be the great travel companion, the Leica Q2 has weather sealing to keep dust and water out. The Leica Q2 sets a new benchmark for all other full-frame compact mirrorless cameras – and other Leicas' alike. The new and improved camera is not only great for travel photography but stands its ground in all aspects of photography such as street, architectural, landscape, and portrait photography.
Sensor & video
The Q2's impressive, newly developed 47.3-megapixel full-frame sensor captures both exceptionally detailed photographs and newly added 4K video. The autofocus of the Leica Q2 zones in on its subject in less than 0.15 seconds, making it one of the fastest AF cameras in its field. Continuing improvements to the processor from the Maestro II family have enabled a higher shooting rate with an impressive 10 frames per second at the full resolution of 47.3MP. 4K video records at frame rates of 30 or 24 fps and 10-80p at 120, 60, 30 or 24 fps.
Get connected
Both the Leica FOTOS app and the camera's integrated Wi-Fi makes sharing photos and video via mobile devices quick and easy. The FOTOS app can also be used to change the camera's settings from your smartphone, or even to take a picture remotely. Thanks to Bluetooth LE, [Low Energy] the camera and paired smartphone stay permanently connected.
Lens & viewfinder
Thanks to the 47.3-megapixel sensor, the Leica Q2's integrated digital zoom function has been extended to 75 mm, giving users even more flexibility in their image composition. And in addition to the uncropped 28mm focal length of the fixed camera lens, a crop factor can be selected to simulate images created with 35, 50 or 75 mm lenses. Do be aware that this will lower the resolution each time you 'zoom' in. The 75mm equivalent will give you a 7-megapixel image; not a lot of resolution for a print but more than enough for a post on social media.

The Leica Q2 also features a newly developed, high-resolution OLED viewfinder to greatly improve image depth and contrast, which is activated as soon as the camera is brought up to the eye and shows the subject reliably and without any delay. For manual focusing, Leica uses a peaking system to highlight what part of your image will be in focus. In low light, you will see a bit of lagging as the processor works to display what's in focus and relaying what is moving in your frame. The more light offered to the camera, the more this lag issue is reduced.
More…
Additional features in the camera include a practical locking element to select either manual or automatic focusing. Users can also simply switch into macro mode with a close focus distance of 17 cm via the lens, giving a quick and reliable solution to aid creativity and functionality.

A redesigned push-button dioptre setting dial on the back of the camera prevents inadvertent shifting of the compensation value. We did find, during our brief hands-on at the camera's launch in the new, [and very swanky] Leica flagship store & gallery in London, the autofocus struggled; sometime second guessing itself in low light when set to continuous AF, but otherwise worked well and pinned the subject down well.
Stay tuned and for our hands-on real world review of the Leica Q2 where will put it through its paces and see just what it can really do!
Pricing and availability
The Leica Q2 is on sale now at the Leica Store Mayfair, Leica Store City and from authorised Leica dealers globally at £4,250 [RRP & inc VAT].