Kodak Announce PIXPRO 8K 360 Camera and Foldable 3D 360 Camera at CES 2018
Kodak PIXPRO has announced two new 360 cameras during CES 2018 in Las Vegas. The first being a palm-sized three-lens 8K camera, and the second being a foldable 4k 360 camera which can convert to a 3d camera
The two new PIXPRO cameras look to be aimed at the professional user and with the new 8K camera not having an official name as yet, the temporary name [for display purposes] is the '360 Pro VR Camera'. It comes loaded with three lenses and will shoot 8K resolution video and will [alledgedly] include native stabilization.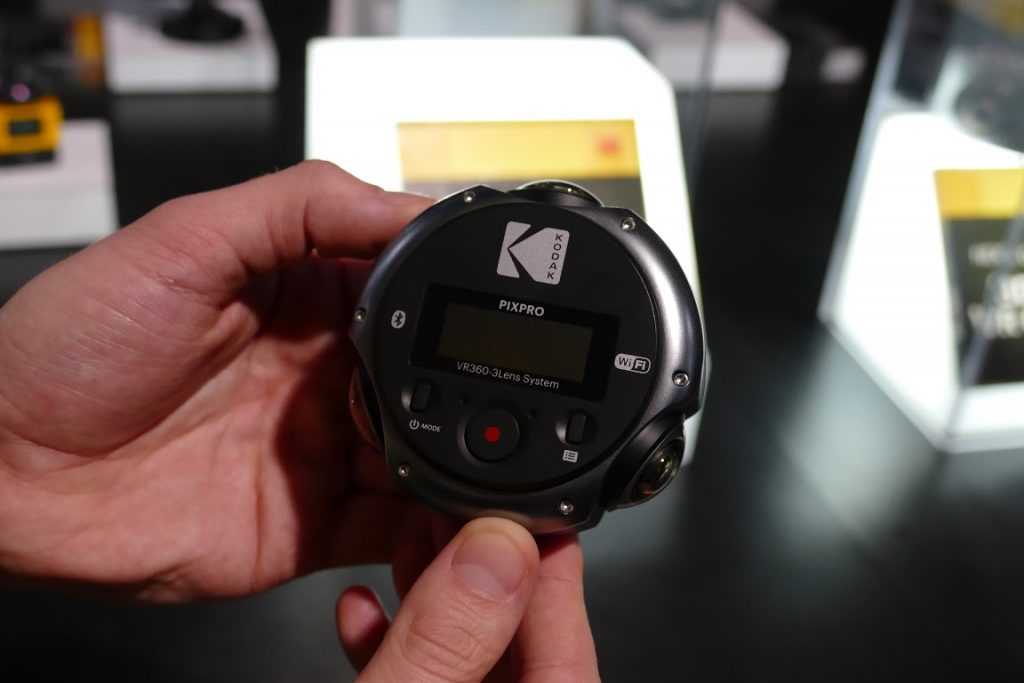 What isn't clear is how the 3 onboard sensors will result in 8K resolution? Let's not forget that 8K is 4x times greater than 4K. Even with each lens shooting 4K, the combination of all data would not result in 8K video [unless interpolated]. If it is an 8k camera, each of the sensors would need to be greater than 4K, which is a possibility but remains to be clarified by Kodak PIXPRO. We expect to learn more as time progresses, but the new camera will [allgedly] be available in Q3 or Q4 of this year!
Foldable 3D 360 VR Camera
The other camera debuted by Kodak PIXPRO at CES is a foldable 360 camera, which converts to a 3D camera once unfolded.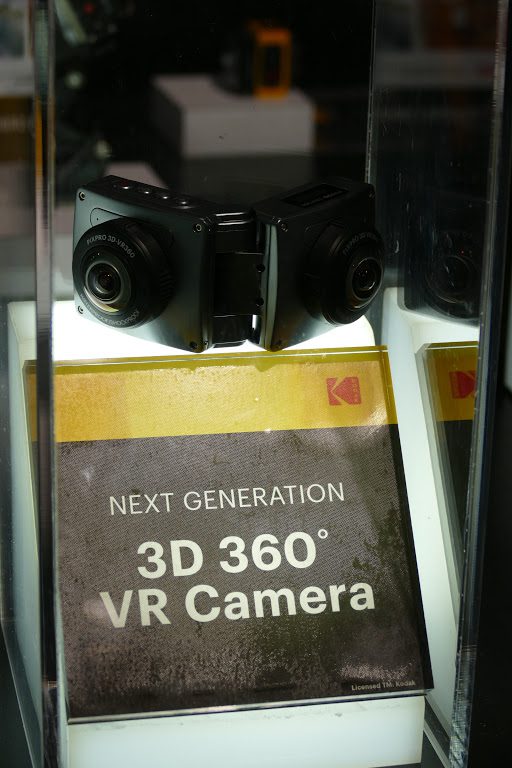 The temporary name for the camera is '3D 360 VR camera' and will shoot 4K video.
Availability and pricing TBC