Instax Square Link Smartphone Printer: A New Instax for Mobile Photographers
Fuji have announced their new Instax Square Link smartphone printer, part of their Link printer family, with new features designed to encourage creativity. With added touches including AR [Augmented Reality] and INSTAX Connect, what exactly does this new printer bring to the table? Read on to find out.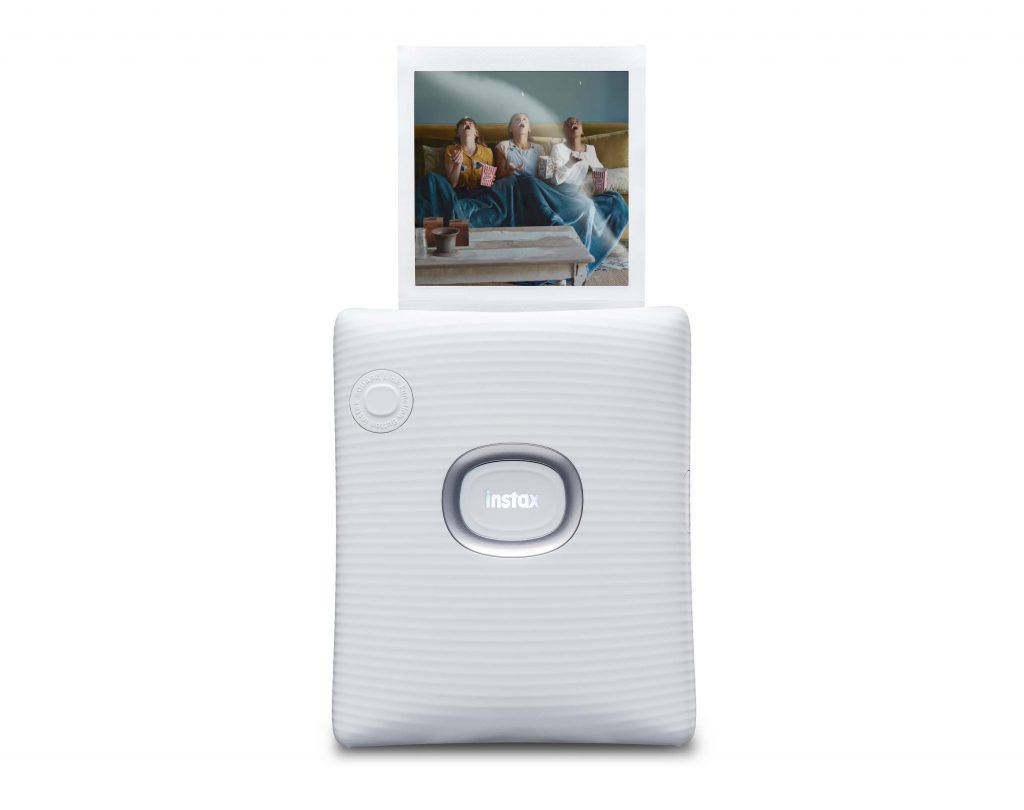 Main Features And What's New
The Instax Square Link prints larger images than it's Instax Mini relative [1.5x larger] and includes various frame templates, digital stickers, and print mode options [a download of Fuji's free app required]. The INSTAX Connect features also allows your smartphone to share edited images to other connected devices – digitally select an image, add text and/or effects, and send. Responses of the image can also be sent back from the recipient. The different print modes gives different looks to the image depending on what the user prefers, and a collage option allows up to 9 images to be printed in one frame together.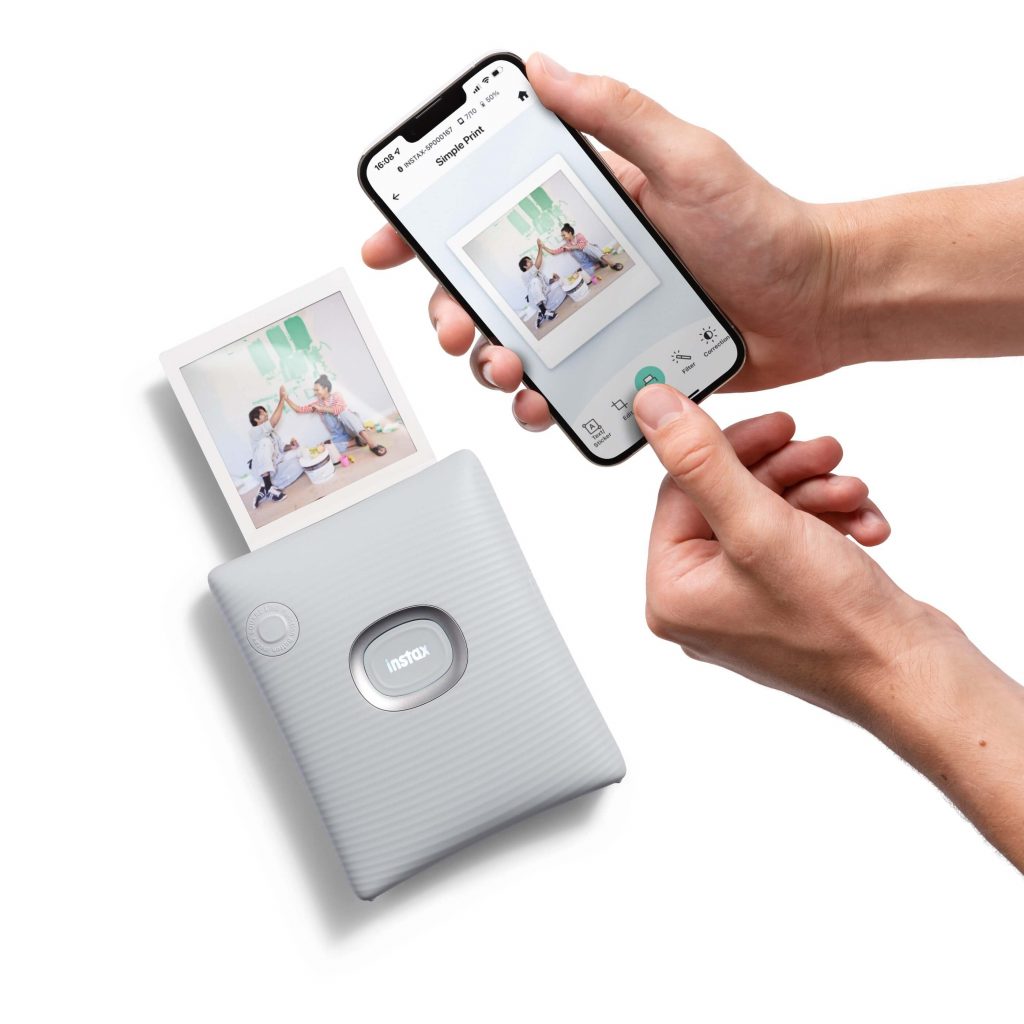 Print Options And Special Modes
Two print options are provided with the Instax Square Link, Rich mode and Natural mode. Rich mode features deeper and more enhanced colours whereas natural mode retains a more classic look to the prints. Basic editing is also provided for smartphone images with filters and adjustments provided for brightness, contrast, and saturation. The AR [Augmented Reality] feature prints a QR code onto the image which can be scanned with a smartphone to view special effects, text, background colours, doodles, and animations.
Design And Battery
Fuji describes their new printer as "compact, lightweight, and easily portable". Printing takes around 12 seconds to begin once an image is selected on the user's smartphone and continuous printing is supported. Fuji advertise that the Instax Square Link can print up to 100 INSTAX prints via Bluetooth before needing to be recharged.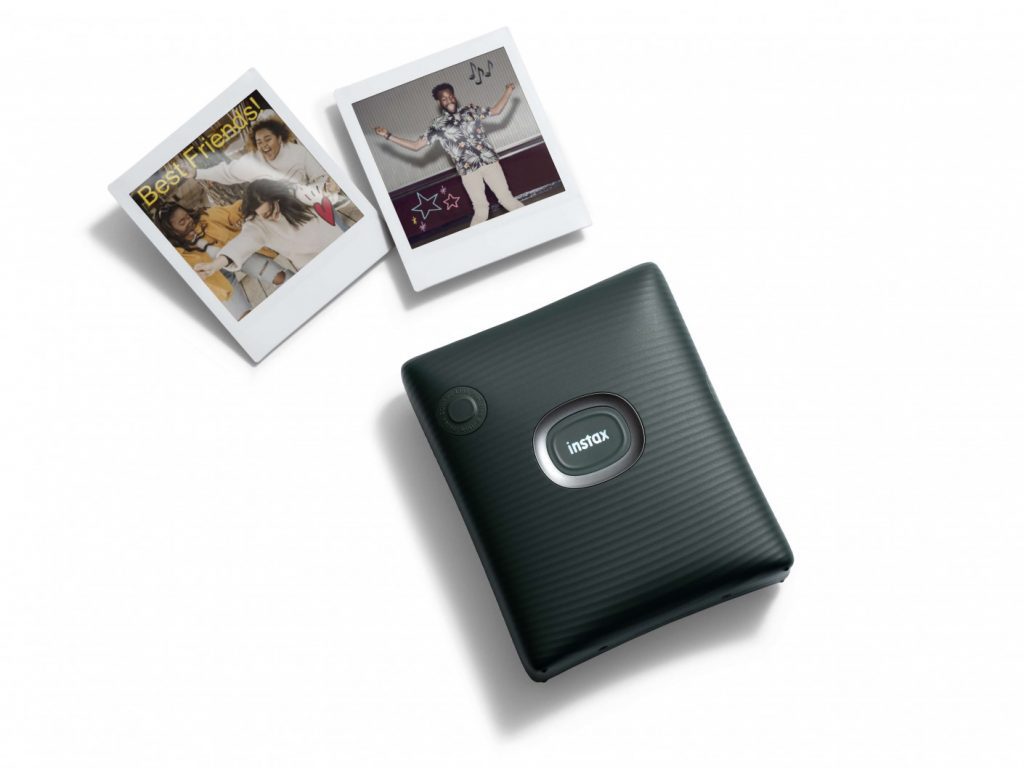 Price and Availability
The Instax Square Link will be available to purchase in Ash White and Midnight Green colours from 16th November 2022 with an RRP of £129.99. Find out more HERE.