instax mini Link Lands: A Printer with Social Media in Mind
instax has launched a new and unique mini instant printer, the instax mini Link. A small, yet perfectly formed smartphone printer that's been designed for the social media generation.
With 'Fun Mode', 'Print Mode', 'Party Print' and much more, the new instax mini Link promises users more than 'just' an instant printer. The new mini Link printer has a built-in motion sensor, that turns the idea of a printer on it's head. Quite Literally.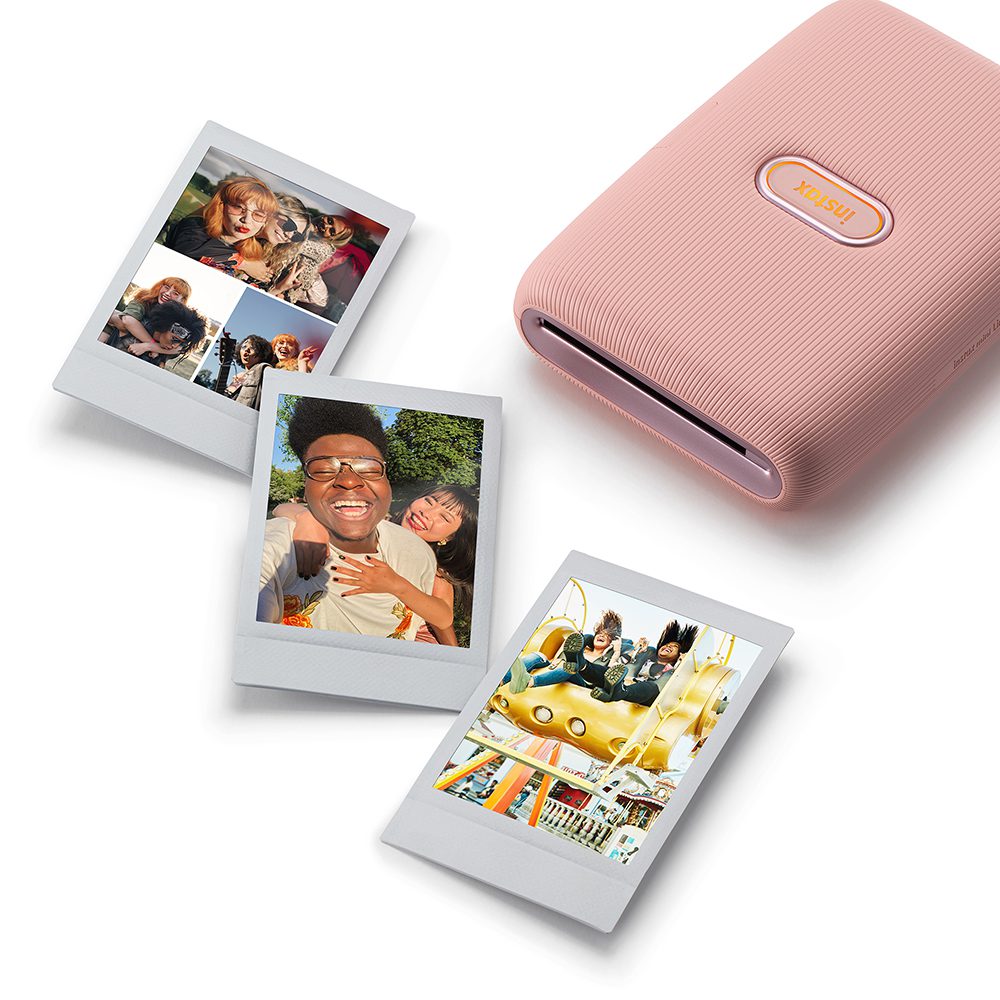 While the printer inherits all the features of the instax series to make high-quality prints quickly and easily, it also includes a number of creative modes for people to have fun with. The Link will work alongside a dedicated instax mini Link app [via Bluetooth] which offers a variety of functions to enhance the printer's abilities and modes.
Print Mode: Simple, straight-forward printing of your images into real photographs
Fun Mode: A unique printer mode that is all about sharing fun experiences with friends and others.
The Link has been designed with 8 to 24 years old mind and is all about sharing moments and having fun with those around us. From printing a moment in a video with 'Video Print', to testing how compatible they are using the 'Match Test' feature, something that has never been done before with a photo printer. Users can also make full use of the 'Party Print' function, which produces a single print from multiple pictures sent from a number of phones.
Chris Chater, Senior Business Manager instax Europe told PhotoBit: "We are really excited to launch the instax mini Link printer in the UK, and globally. The printer has been built with Gen Z in mind; putting the fun back into real photos in our social centric world, from creating printed images together to taking part in the Match Test, we believe this printer will get people talking."
The innovations don't end there, either. The new Link printer from instax has a built-in motion sensor, so when you're taking pictures from the printer's dedicated smartphone app the Link can be used as a remote control for phone cameras, from zooming in and out, to releasing the shutter button.
The Link will take a photo and print it immediately, and if a few people all want the same image, with a quick flick of the wrist the most recent image will reprint as many times as required. The palm-top compact printer weighs just 200g, making it a versatile printer that can be taken anywhere.

Watch Fujifilm's official intro video below:
Coinciding with the launch of the new instax mini Link, Fujifilm will be running a global promotional campaign under the catchphrase "don't just take, give™" to communicate the unique value of instax prints and that with instax you don't just take photos, but give them too.
Pricing and availability
The new instax mini Link is available in the PhotoBite Store NOW in Ash White, Dark Denim, or Dusky Pink for £99.99.