Insta360 X3 Revealed: Action Cam for the Creators
Insta360 has announced the new Insta360 X3, an action camera built for the modern social media and online age and targeted toward content creators. This new 360 action camera promises to be capable of capturing high-quality, creative and unique photo and video content on the go. Read on for full details including pricing and availability.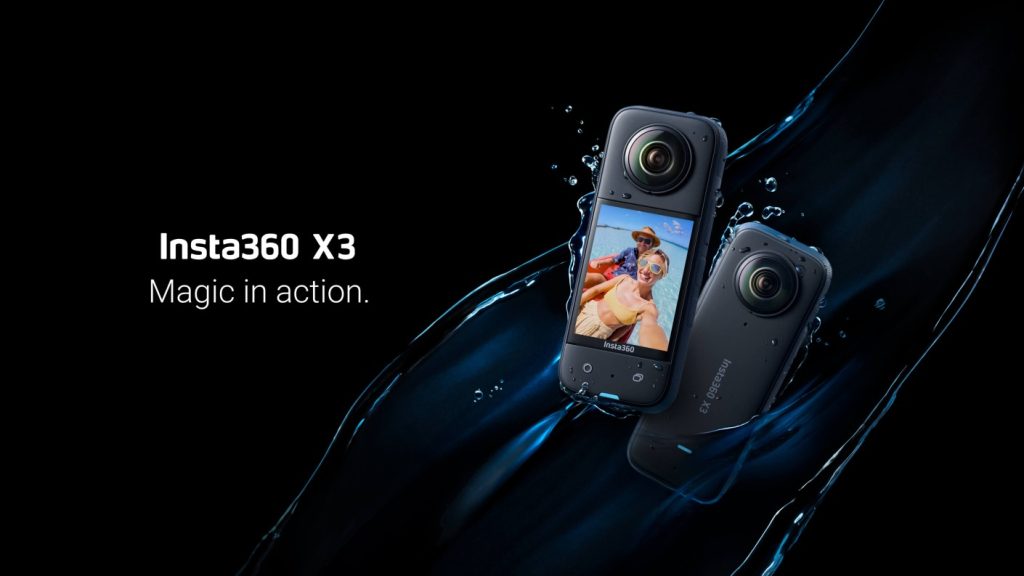 The stand-out features of the new X3 are the 1/2" 48mp sensor and 2.29" touchscreen, making it a powerful camera with the convenience of being small enough to fit in your pocket. It is capable of capturing 5.7K 360 video with Active HDR, or 72MP photos with, what Insta360 describes as 'stunning' details. The X3 also doubles as a 'standard' action cam with Single-Lens Mode upgraded to ultra-wide 4K video recording. Other features include a variety of intuitive AI tools for editing.
With the X series, we are reinventing the point and shoot camera to make it easier for anyone to be a creator. X3 is built to help the next generation of creators take their creativity to new heights.


JK Liu, founder of Insta360
Impossible Shooting
The X3 offers a new creative approach to content creation with recordings made in 360 degrees and reframed and edited afterwards which will allow a high amount of creative potential. This will allow users to capture moments at just the right time and in just the right way. Shared on Instagram, and with the Insta360 app, videos will be able to be smoothly turned into TikTok videos without a loss in quality.
X3's 360 video quality has also gotten a boost with the new Active HDR mode, powered by the camera's new 1/2″ 48MP sensor. Active HDR preserves detail in over and underexposed areas, and stabilises action footage and minimises ghosting.
A neat extra feature is the X3's Invisible Selfie Stick [enabled by the dual lens design], where the stick is automatically stitched out of the footage, creating impossible third-person views. The device also features Me Mode, enabling selfie shots at 60 fps without the need to reframe – this mode frames the footage to focus on you while at the same time keeping the selfie stick invisible.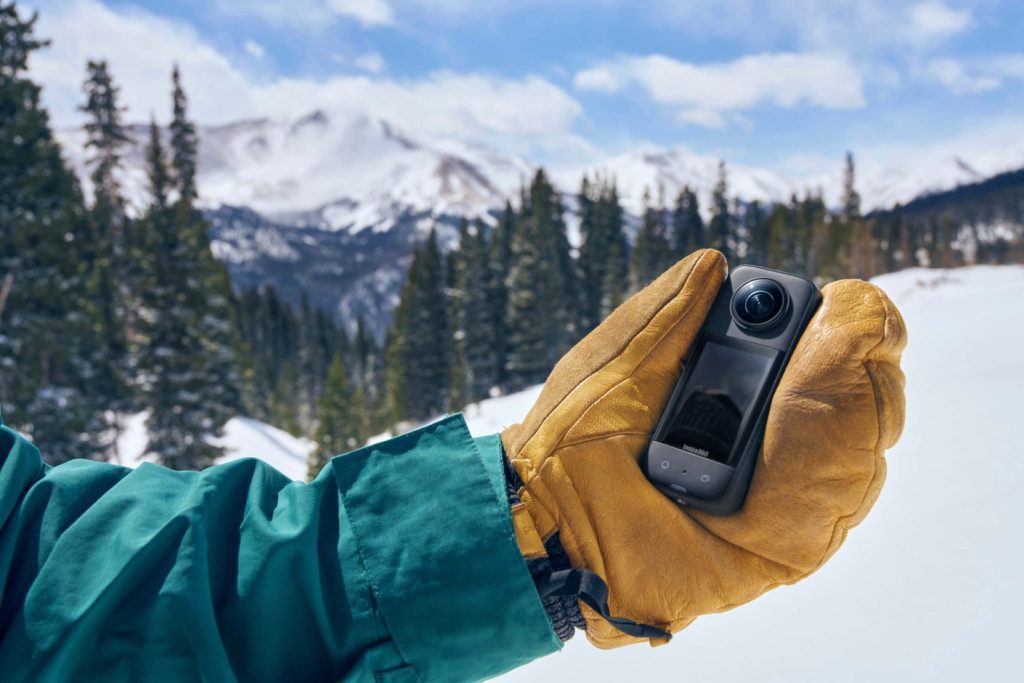 Image Quality and Sensor
Insta360 X3's new 1/2″ 48MP sensor promises to deliver big improvements in resolution and image quality compared to its predecessor.
For moments where a clear vision of the final content is present and only one point of view is needed, the Single-Lens Mode can be used allowing for recordings in 4k resolution. This will enable many impressive high-quality action shots. The wider MaxView version with coverage of 170 degrees can also be used at 2.7K allowing more context and environment in your shots to aid in immersion in the final footage.
The X3 sensor can deliver a highly impressive 72MP photo resolution allowing for ultra-detailed stills. It is also able to capture 8K 360 time-lapses, perfect for cityscapes and landscapes alike and allowing huge creative potential.
Bullet Time, the Matrix-like slow motion effect made possible by swinging the camera over your head in a circle, has also got a boost in resolution and frame rates to 4K 120fps and 3K 180fps.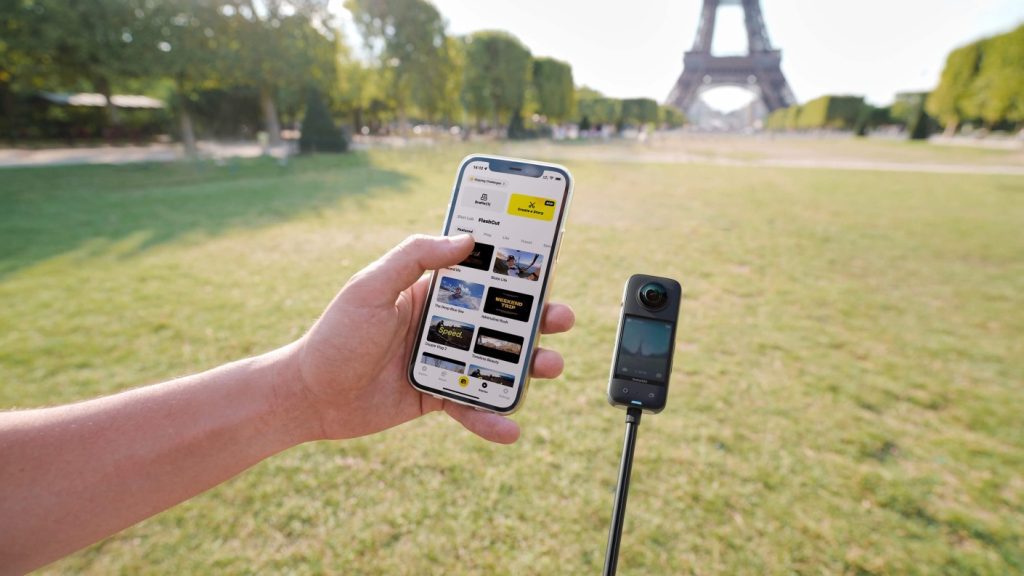 Action and Outdoors
Thanks to a sophisticated six-axis gyroscope and Flow State stabilisation the X3 is able to keep your shots highly stable. The 360 Horizon Lock feature can even keep the horizon level when the camera is completely rotated – to put this into perspective, many other action cams have a limit of only a 45-degree rotation.
Insta360 X3 features a rugged design and is waterproof to 33ft [10m] out of the box. For those wanting even more protection lens guards are also available.
The new Loop Recording mode transforms the X3 into a dashcam allowing you to capture unexpected moments, continuously recording video but only saving the final minutes according to your set interval, which saves space on your memory card.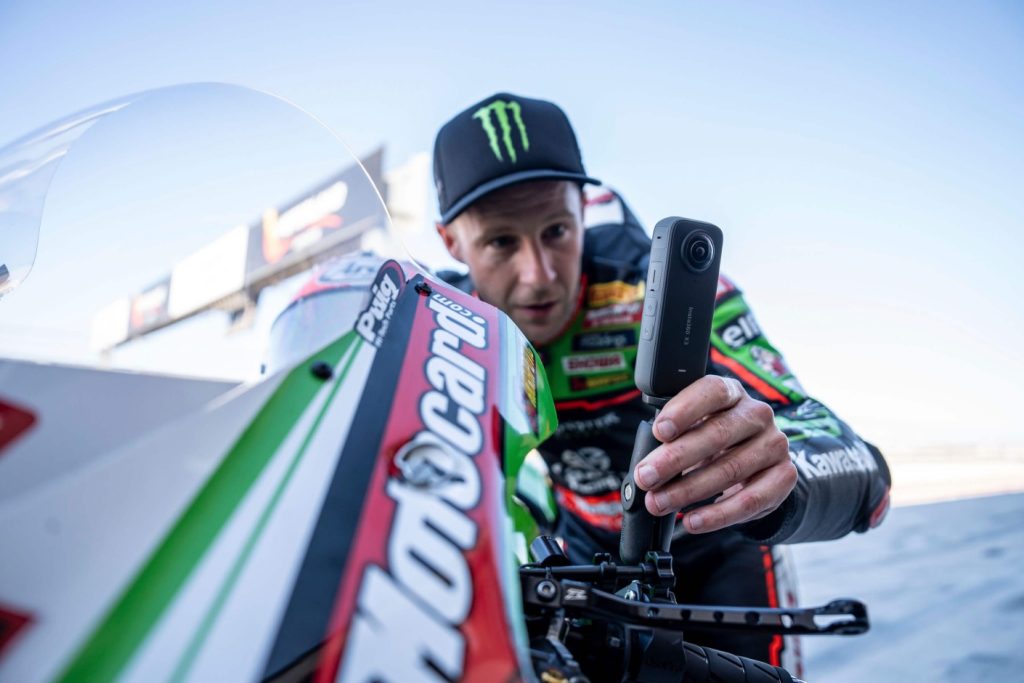 Easy Operation and AI
Insta360 X3 maintains the same Candybar shape as its predecessors while adding key upgrades to make it easier to operate, especially during the action:
A 2.29" tempered glass touchscreen for intuitive settings adjustments and previews
Four buttons make it easy to control your shot even when wearing gloves
Direction Focus audio ensures the audio follows the action, even when you reframe
A mighty new 1800mAh battery keeping the camera powered
The Insta360 mobile app uses AI technology giving more accessibility to content creation, putting tools and effects at creators' fingertips that might otherwise take years of experience to master and the way video is reframed is entirely at the decision of the user whether it's by physically moving your phone in the direction you want to point with Snap Wizard, selecting a target to track with Deep Track 2.0 or letting the AI pick out the highlights for you with Auto Frame. Photo Animator, which animates a static photo for you, can even add a touch of magic to your shots.
For creators who prefer a desktop workflow, Insta360 Studio is also available for precise controls and maximized resolution.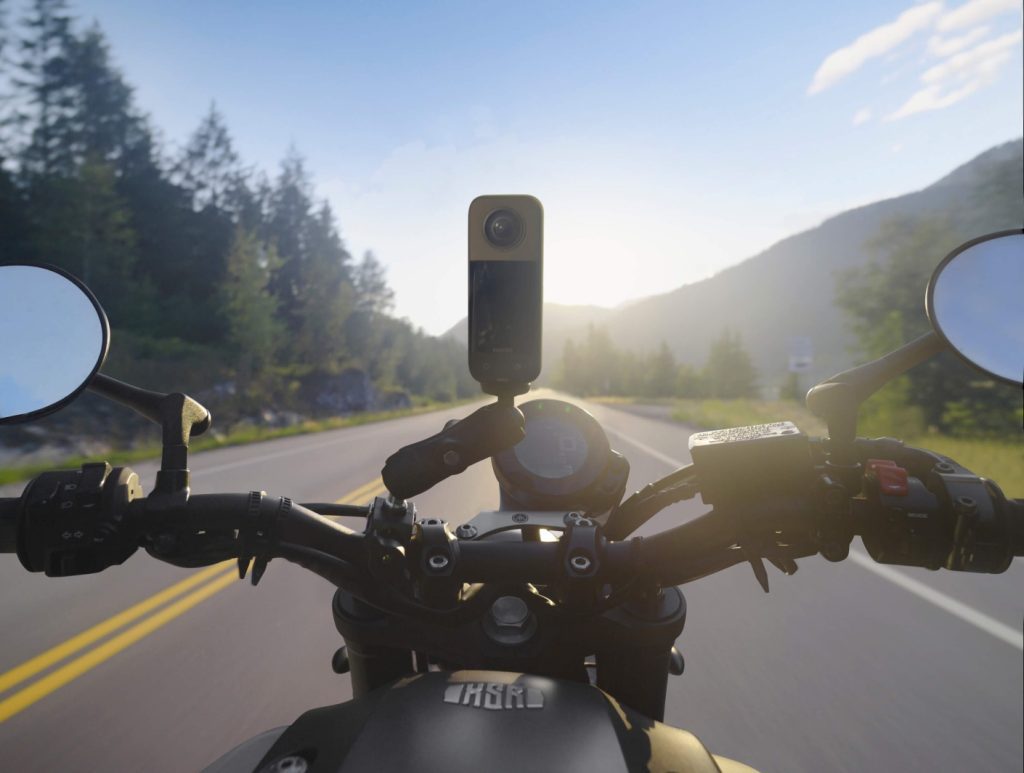 Availability
Insta360 X3 is available to order globally for $449.99. Accessories sold separately include lens guards, an invisible cold shoe, a mic adapter and the Quick Reader.