Insta360 ONE X2 Revealed: Pro-Level Pocket 360 Camera
Insta360 has announced the all-new ONE X2 camera. The next step from the quite brilliant original ONE X model, the ONE X2 now has a full-colour screen and, whilst upgrades are abundant with the new model, the new Insta360 ONE X2 doesn't offer any significant steps in resolution, sticking a max 5.7K in 360. That said, there are many improvements in the new camera's hardware, making this a serious piece of kit. Great news for many – read on for more.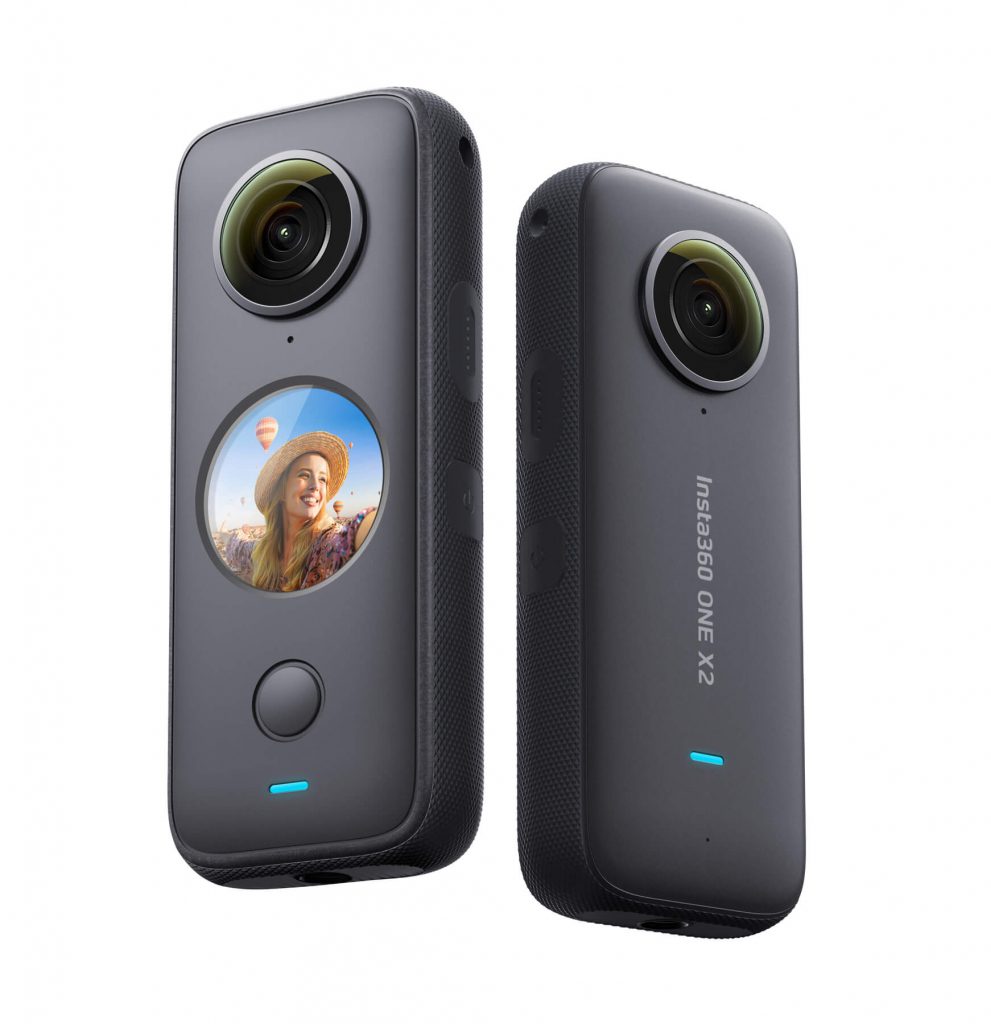 The battery boasts a higher capacity of 1630mAh, which is a significant jump from the original 1050mAh that was within the original model. This, as claimed by Insta360, will give you a full 80 minutes of shooting time.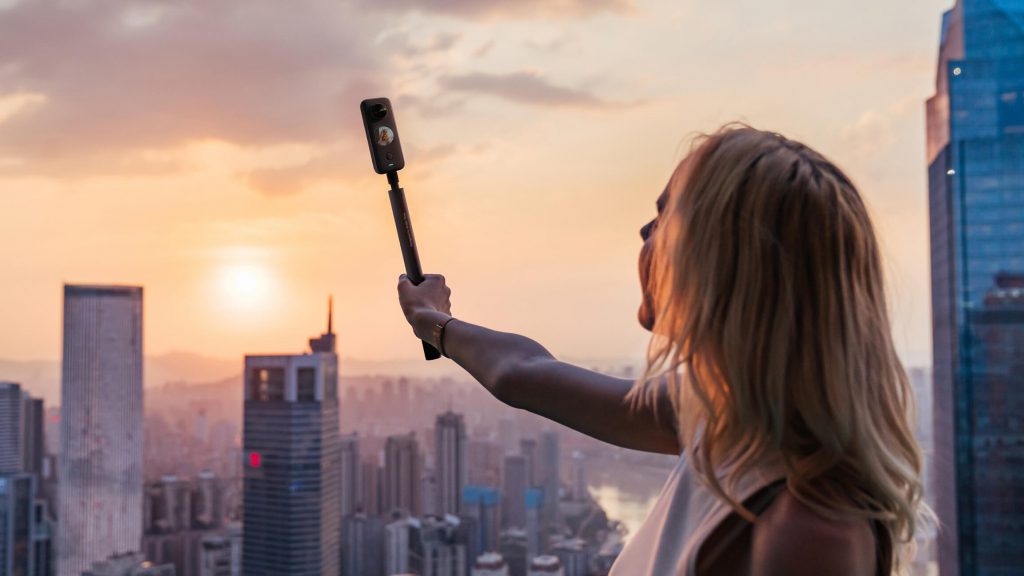 The front of the camera now hosts a colour touchscreen where you can quickly preview your 360-degree footage. Ordinarily, a function that demands viewing on a paired smartphone or tablet.
The Insta360 ONE X2 should be an amazing partner for underwater shooting and is now IPX8 rated, which means it can head down to 10 metres [33ft] without a case. It also now has USB Type-C connection, rather than the micro-USB, making it less of a headache as the microformat becomes rapidly outdated.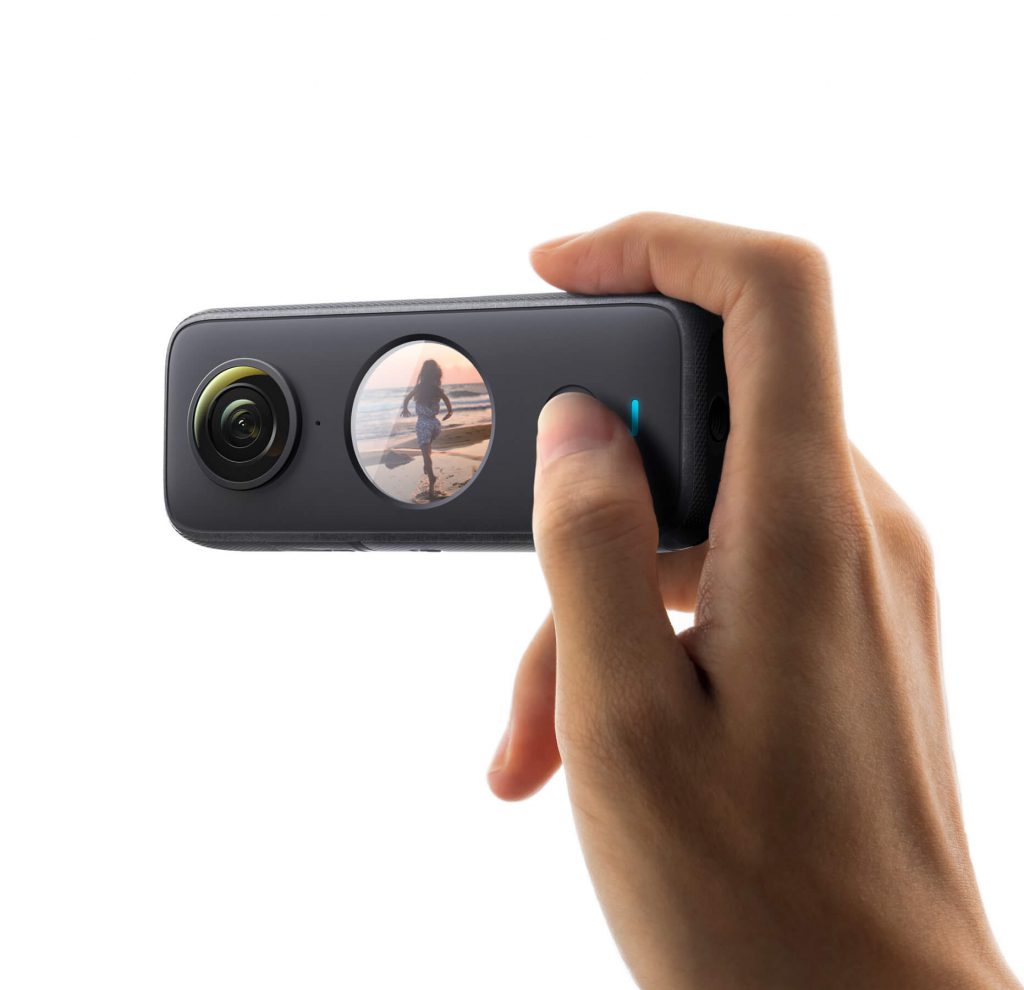 Shooting Modes
The Insta360 ONE X2 has four principal shooting modes: 360, Steady Cam, InstaPano and MultiView.
360 mode
Will shoot at [up to] 5.7K with both lenses, and gives the user the ability to publish 360-degree videos, or traditional 16:9 footage with the freedom to recompose the shot in post.
Steady Cam mode
Will capture a maximum of 50fps at 2560×1440 using a single camera with an ultra-wide view, stabilised using Insta360's native 'FlowState' stabilisation.
InstaPano
This is a brand-new photo mode that's been developed for shooting panoramas. They are captured instantly and, being a 360 cam, don't require the user to move the camera to take multiple exposures for stitching.
MultiView
This mode has been designed for vlogging, displaying two angles at once with different fields of view with app face tracking.
Insta360 Shot Lab
Shot Lab hosts a constantly refreshed selection of single-tap templates using 360 editing techniques. These include 'Dolly Zoom', 'Stop Motion', 'Clone Trail' and 'Shadow Clone'. The miraculous 'Ghost Town' option will take your 360 timelapse and remove people from it, outputting an unobstructed photo. Basically, witchcraft!
Tracking
This option allows the user to select a target with a tap or voice command while shooting. Heading then to the app or Studio, where the upgraded 'Deep Track' algorithm can track humans, animals and other moving objects, keeping the target in the centre of the frame.
AquaVision
Another clever function that's found in the new Insta360 ONE X2 boasts a new AquaVision feature that auto-balances out colours. Thus promises to produce underwater footage that looks like it was shot in daylight without having to use any external/additional filters.
Bullet Time Cord
Very much like a yo-yo, the new 'Bullet Time Cord' mounts simply to the Insta360 ONE X2 and has a retractable cord that the user then uses to swing the camera around. A most unconventional process in image capture, but nonetheless, makes it much more compact than typical selfie sticks.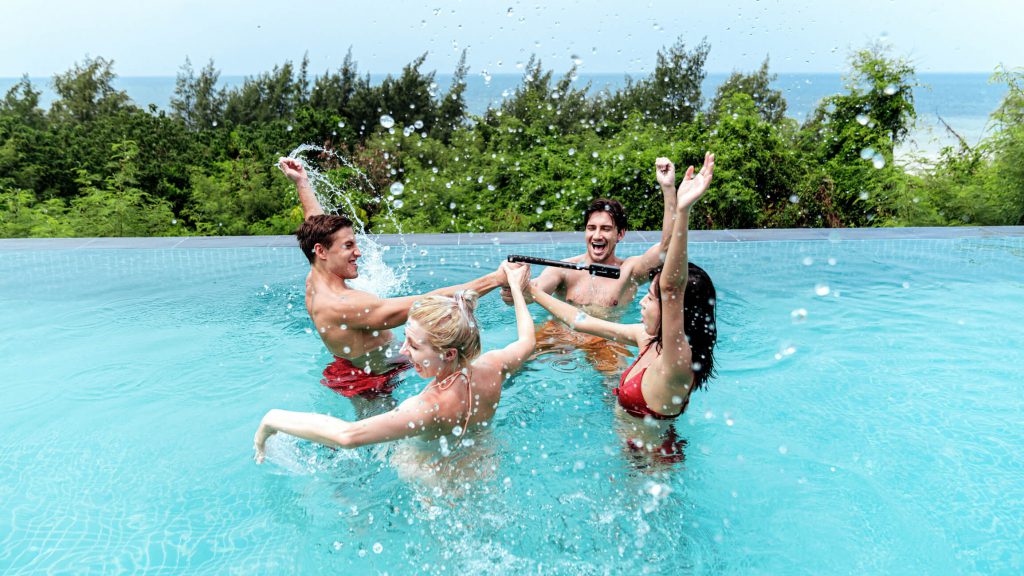 360 Webcam & Live Streaming
As has become the norm with many modern cameras and with many firmware upgrades making it possible with mirrorless and DSLR cameras, you can now stream content directly to many platforms with the Insta360 ONE X2. What separates this camera from many others, though, is the feature that enables the ONE X2 to stream a split-screen view using both its cameras.
Pricing & Availability
Insta360 ONE X2 is available to order today via Insta360.com and authorised dealers. The ONE X2 will cost $429.99 from the Insta360 website.
A selection of new accessories are also available including Lens Guards and the aforementioned 'Bullet Time Cord'.