Insta360 GO: a Teeny-Tiny camera that Shoots 30 Second Bursts with 6-axis gyroscopic stabilisation
The Insta360 GO has been revealed. Essentially, a small camera that weighs just 18.3 grams, is IPX4 water-resistant, so will handle splashes, rain, and submersion in water for up to 10 seconds and has been designed to capture moments up to 30 seconds at a time.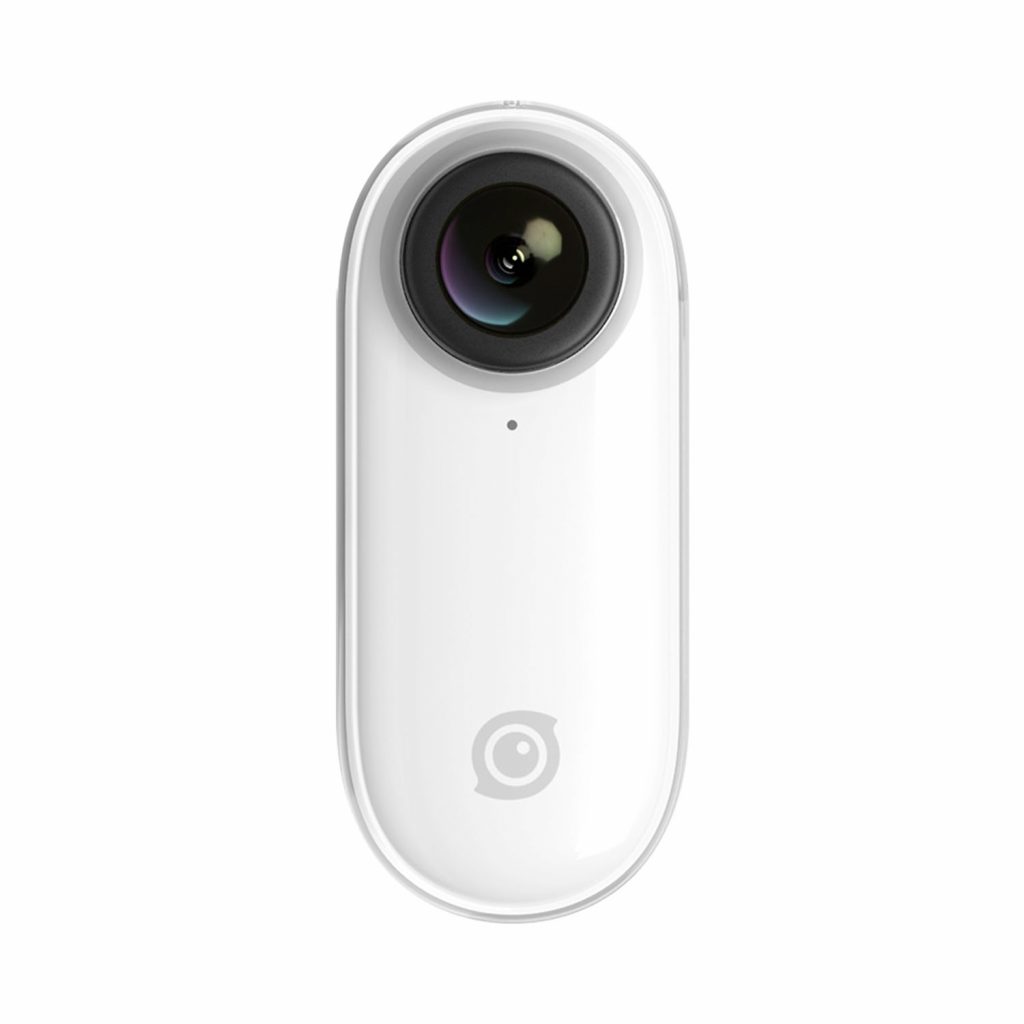 The Insta360 GO has been designed to be used as a wearable camera and is stabilised with FlowState, a 6-axis gyroscopic stabilisation system, and a range of AI highlights, too. Hitting the button shoots a clip up to 30 seconds, pressing for a second time stops recording.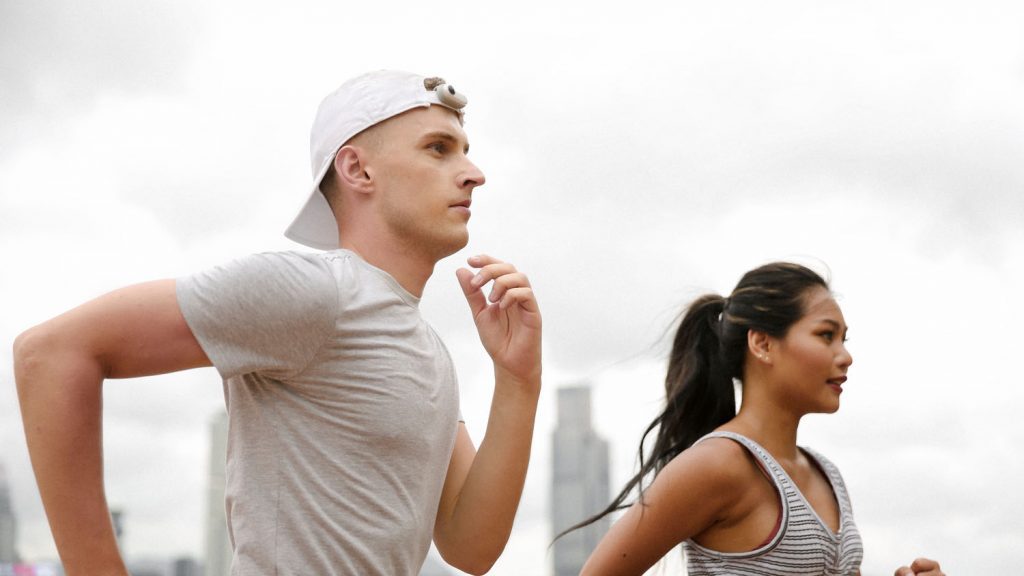 The Insta360 GO uses what the brand is calling FlashCut auto-editing which uses AI to find the best elements, combining them and putting together into a final edit. This promises to take the trouble out of editing, making publishing video a speedier process.
The new mini-camera boasts 8GB of onboard storage space and the clips are transferred either wirelessly via the accompanying app, plugging into an iOS device via the Lightning connector, or via a Type-C USB OTG cable for Android devices.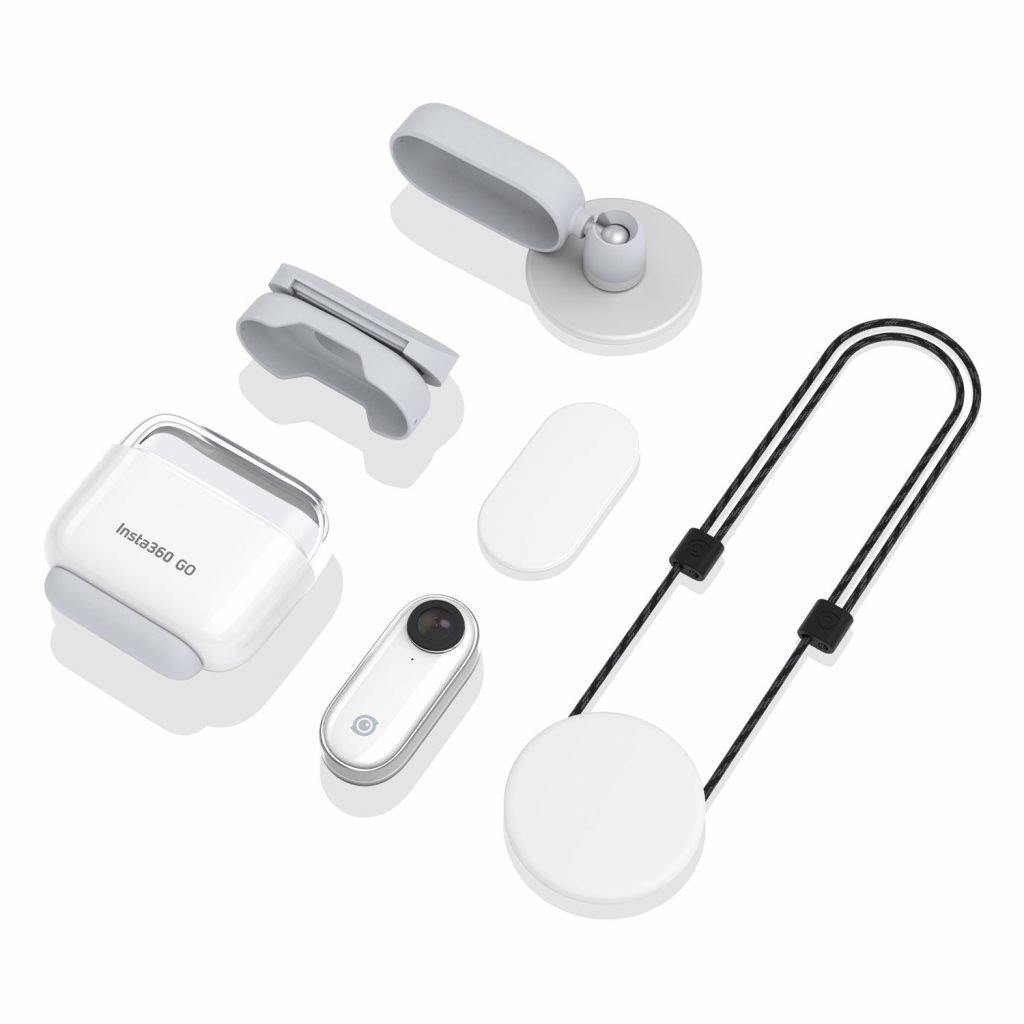 The camera has a magnetic body, which, being so very light, can be fixed to various accessories such as a clip, tag or even a pendant.
Power
The Insta360 GO has a built-in battery with a rough lifespan of around 200 video clips. To charge the battery, plug into the charging case, similar to many wireless buds which use charging cases. Fully charged, the case can give around 2.5 charges, which takes around 20 minutes, [charging the case takes approximately 1 hour].

The GO offers an f/2.1 max aperture and produces some curious recording formats. Footage is captured at a higher resolution in a square 1:1 aspect but is cropped for export via the app at 1080.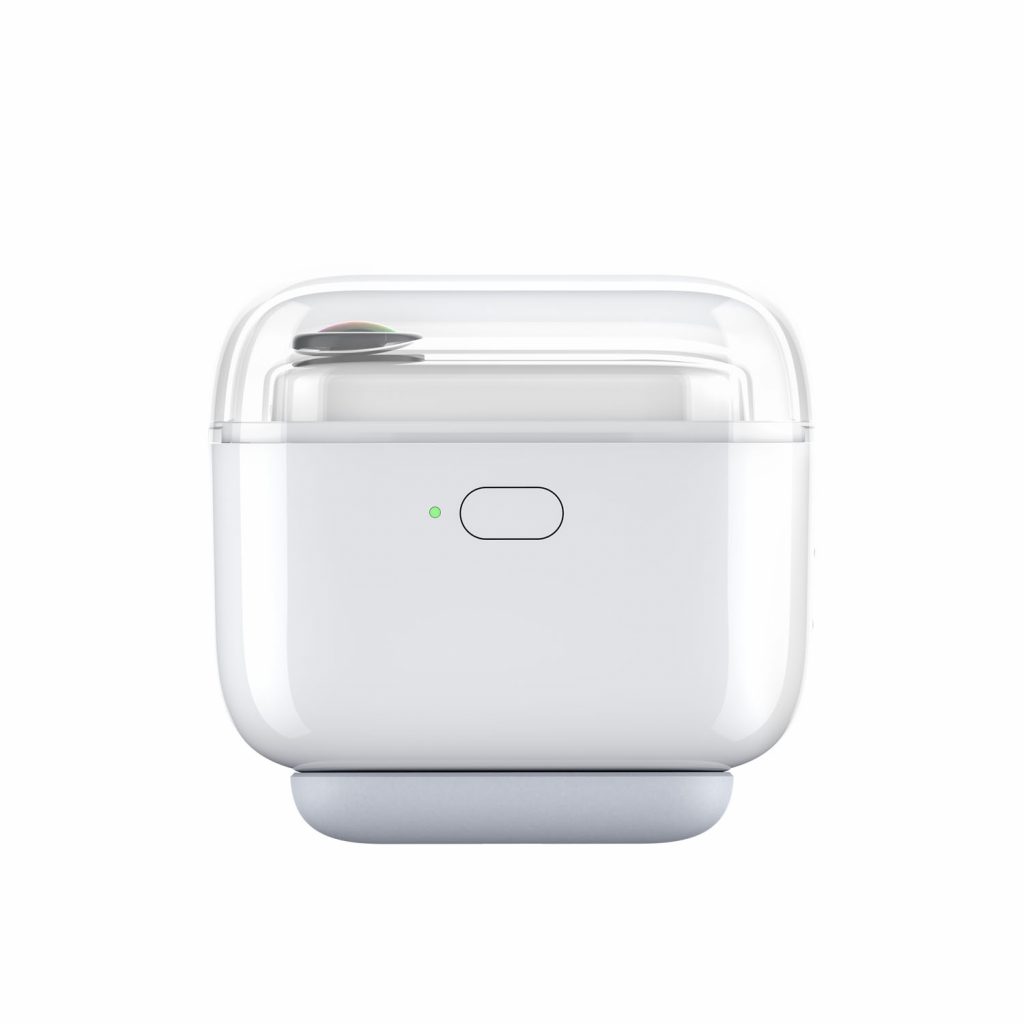 Video resolutions
Standard: 2720×2720@25fps [Captured] /1080@25fps [Exported via app]
Interval Shooting: 2720×2720@25fps [Captured] /1080@25fps [Exported via app]
Timelapse: 3040×3040@30fps [Captured] /1080@30fps [Exported via app]
Hyperlapse: 2720×2720@30fp [Captured] /1080@30fps [Exported via app]
Slow Motion: 1600×900@100fps [Captured] /1600×900@30fps [Exported via app]

The Insta360 GO is now shipping now and comes bundled with the Charge Case, Magnet Pendant, Pivot Stand, Easy Clip and Sticky Base.