Incoming: Tamron 24-70mm Zoom Lens
Lens gurus, Tamron have announced their next generation high-speed zoom lens, the SP 24-70mm F/2.8 Di VC USD G2 [Model A032], for full-frame Canon and Nikon DSLRs
The new lens is a fast F/2.8 zoom that promises to deliver supreme image quality, with new Dual MPU [Micro Processing Units] which give speedy autofocus and enhanced accuracy. This, along with the highest vibration compensation of any lens in its class.
Tamron's independent 'eBAND Coating' largely eliminates ghosting and flare that can prove to be problematic in backlit photography and also comes with a shielding fluoride coating on the front element.
The new lens has been developed for use for wide range of purposes, including, portrait, landscape, photojournalism, travel and a whole lot more.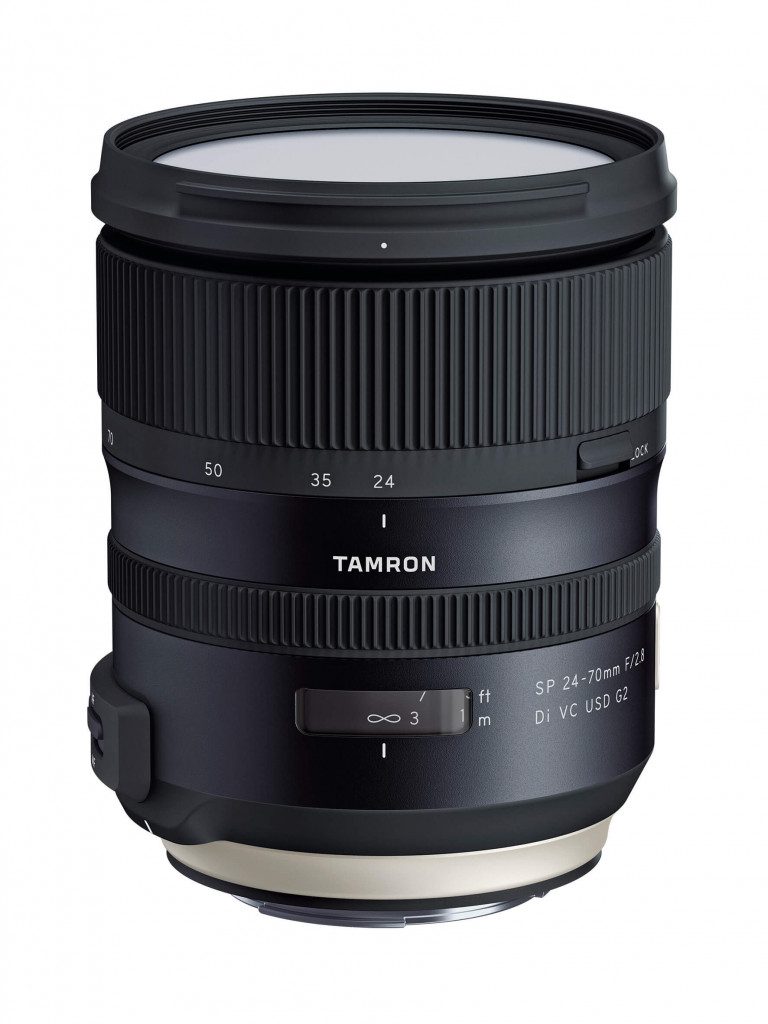 The new Tamron 24-70mm Zoom Lens
Glass technology
Tamron's application of specialised, high-quality glass elements promises accurate colour reproduction and sharpness, perfect for today's high-pixel-density cameras. The optical structure consists of 17 elements in 12 groups and uses 2 XR [Extra Refractive Index] elements, 3 LD [Low Dispersion] elements, 3 GM [Glass-Molded aspherical] and one hybrid aspherical lens element.
Together they minimise axial chromatic aberrations, transverse chromatic aberrations, spherical aberrations and distortion, and allow for a compact design.
As we publish this piece, the suggested retail price is yet to be announced, but we will update as soon as we know. BUT, the new SP 24-70mm will be available sometime this month, [July 2017].